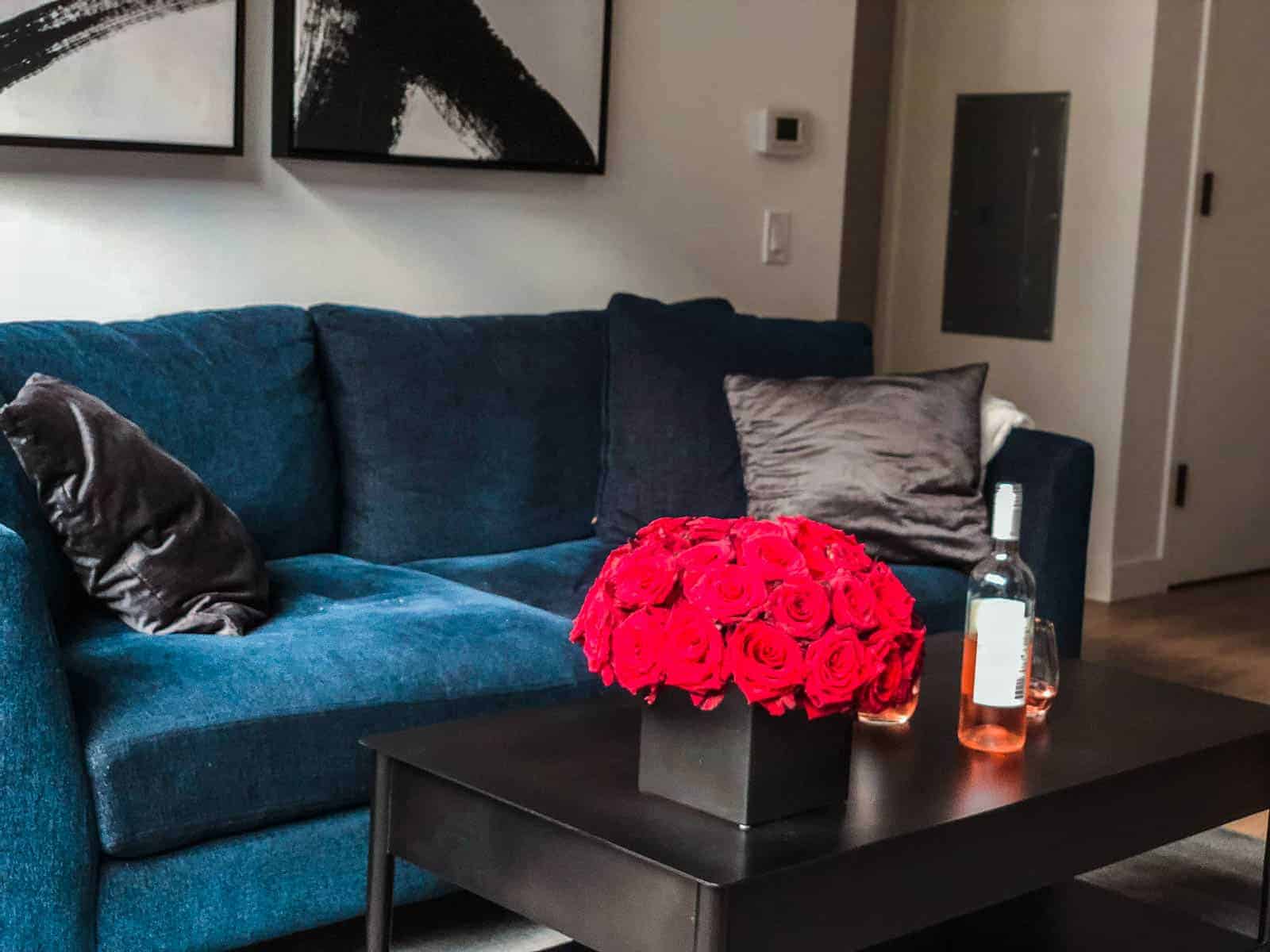 Does anyone else find buying furniture online both incredibly convenient and yet also terrifying?! I love that I don't have to schlep all over the city to various stores, and also the truth is sometimes I don't have a choice because the furniture I'm interested in just isn't available in New York. The unfortunate reality of New York crazy rents and limited space is that most of the popular and affordable furniture stores just don't keep that many items in stock.
(Disclosure: This post may contain affiliate links which means I may earn a small commission if you make a purchase from a link in this post, at no additional cost to you. Additionally, as an Amazon Associate I earn from qualifying purchases. Thank you for supporting this site!)
While it might be convenient, ordering online is a gamble though. Web colors can look off, it's hard to get a sense of the size and scale of the piece and for things like chairs and sofas, you don't know if it will be comfortable!
I went through the process of having to take the leap on a few items for my new apartment, and purchase them online because I couldn't find anything I liked or that was affordable in my usual go-to stores.
I did this with the desk for my home office and with the lamp in my living room. Here are a few tips and tricks I used to feel more comfortable buying these items online and I have to say, I was super happy with both items I ultimately ordered! In fact, my lamp is one of my favorite pieces in my apartment: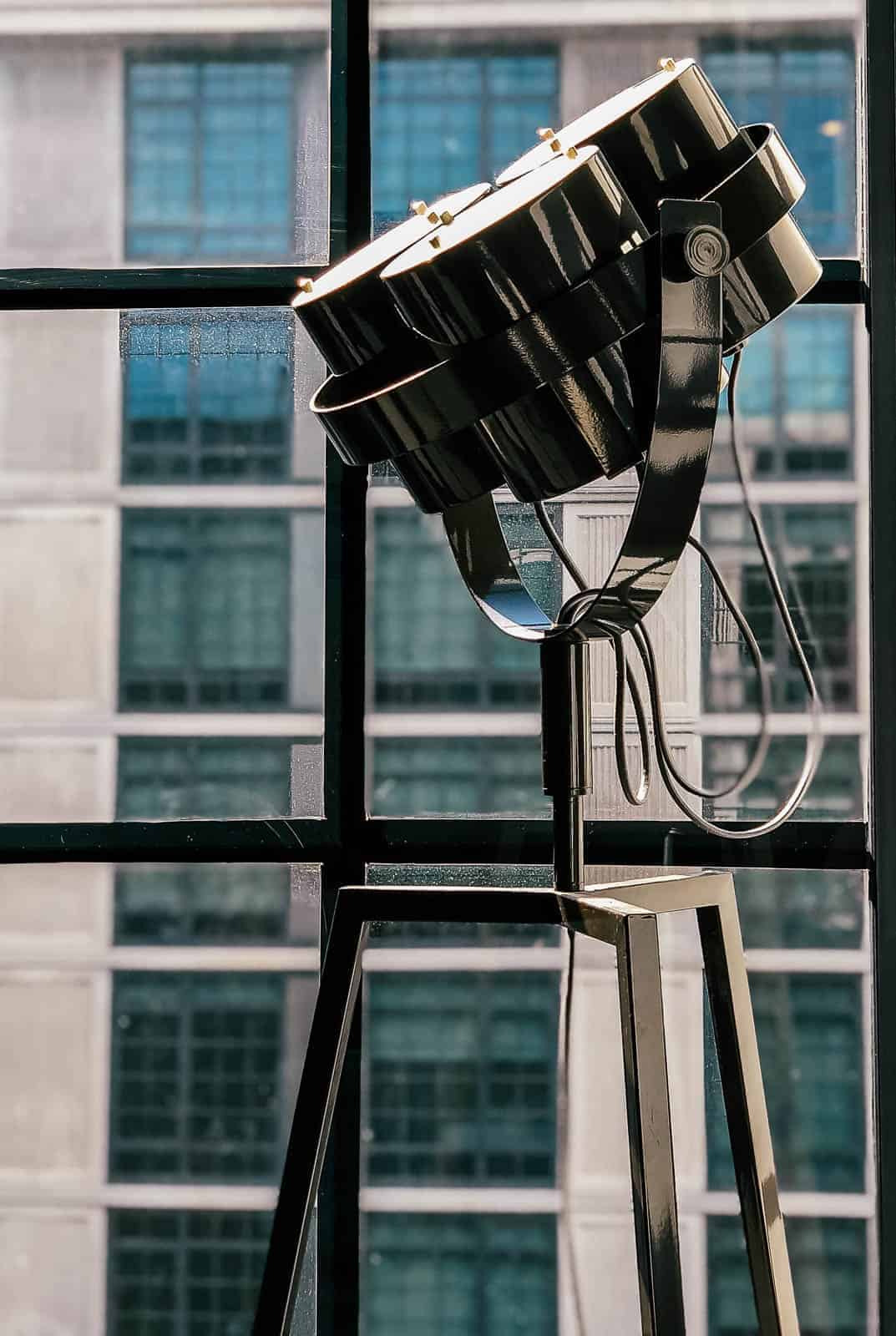 TIP #1: FIND THE REVIEWS THAT HAVE PICTURES
Get deep into reviews! This may sound obvious but the first step is to read as many reviews as you can find of the item, and also look for pictures embedded in reviews. I always do a quick scan through the pages of reviews, specifically looking for ones that include photos and I read those first and click on or save the photos, zoom in on them and often throw those photos into a quick mood board that I make in PowerPoint. Amazon is of course the best for reviews and photos, but websites like AllModern and wayfair.com are also great at including reviews with photos. This is how I decided to pull the trigger on my writing desk, which you can find HERE. As early as the 2nd review I could see a photo of the desk in a real setting and could tell that it was the same color and quality that it looked like in the product photos.
A note on reviews: there will always be haters and people with bad experiences. Read a lot of reviews and get a general sense of the common themes that keep coming up over and over again – those are the ones to pay attention to.
TIP #2: USE GOOGLE IMAGE SEARCH
Copy the name and model/manufacturer info and paste into a google image search. This can help you find multiple images from different sources. The best thing you can do when buying furniture online is find as many photos as you can! Here's an example from when I was contemplating purchasing the CB2 Signal lamp pictured above:
I was able to find two images of the lamp in real-life scenarios to see that it looked just like the pictures. I could tell it was a little shorter than I expected but I am still obsessed with it!
TIP #3: SEARCH FOR IMAGES ON CRAIGSLIST
Search on Craigslist – not to buy the item used but again, to find multiple pictures of the item in real life settings! This was how I decided NOT to buy one of the lamps I was considering, which was the Big Dipper Arc lamp from CB2, because I when I found it on Craigslist I could tell from the images that it was a little too droopy and wobbly (there were no images in the reviews on the CB2 website).
TIP #4: REFUSE DELIVERY
A little known and under-used feature of many retailers when you order online is that you can refuse delivery. You should make sure to check the return policies here, but in most cases when you order a large item that comes with special or in-home delivery, the delivery service will unwrap, set up and place the item in your home and then have you sign to accept the delivery. If the item arrives and it's not what you expect, it's the wrong size, or you don't like it, refuse to accept delivery (nicely!) and send it back with the delivery service that brought it right away. Often, the delivery service will call and initiate the return on your behalf since they couldn't deliver the item. You should also call the company and make sure the return process is initiated. If you do this make copies of the delivery receipts and write a note on the paper you sign that you refuse to accept delivery and are sending back, then sign it, date it and take a picture with your phone! I recently did this with the CB2 Jax entryway cabinet – even though I loved it, once the delivery guys set it up it was just too big and overwhelming for the space, so I said I was not taking it and they should bring it back with them. I knew CB2 delivery services allow me to refuse delivery so that's what I did and it made the process hassle-free and more convenient. I had my refund processed within 2 days after calling CB2.
Note: I LOVE CB2 and sending this back is not a reflection on them – their merchandise and service are amazing!
TIP #5: GET SWATCH SAMPLES
Ask for swatches in store. Just because an item in the exact fabric or color you want isn't in stock doesn't mean the store doesn't have a fabric or color swatch. You can also often order the swatches online (sometimes at a cost and sometimes with long shipping times). If you pop into the store they may be able to give you a swatch right away. I did this trick with my CB2 (are you sensing a decor theme here?!) Roya Slate Blue chairs in Bella Midnight – they only had them in stock to sit on in the gray color, but I wanted the blue and was able to take a swatch of the Bella Midnight home to check the color against my couch, it worked perfectly and I love my chairs!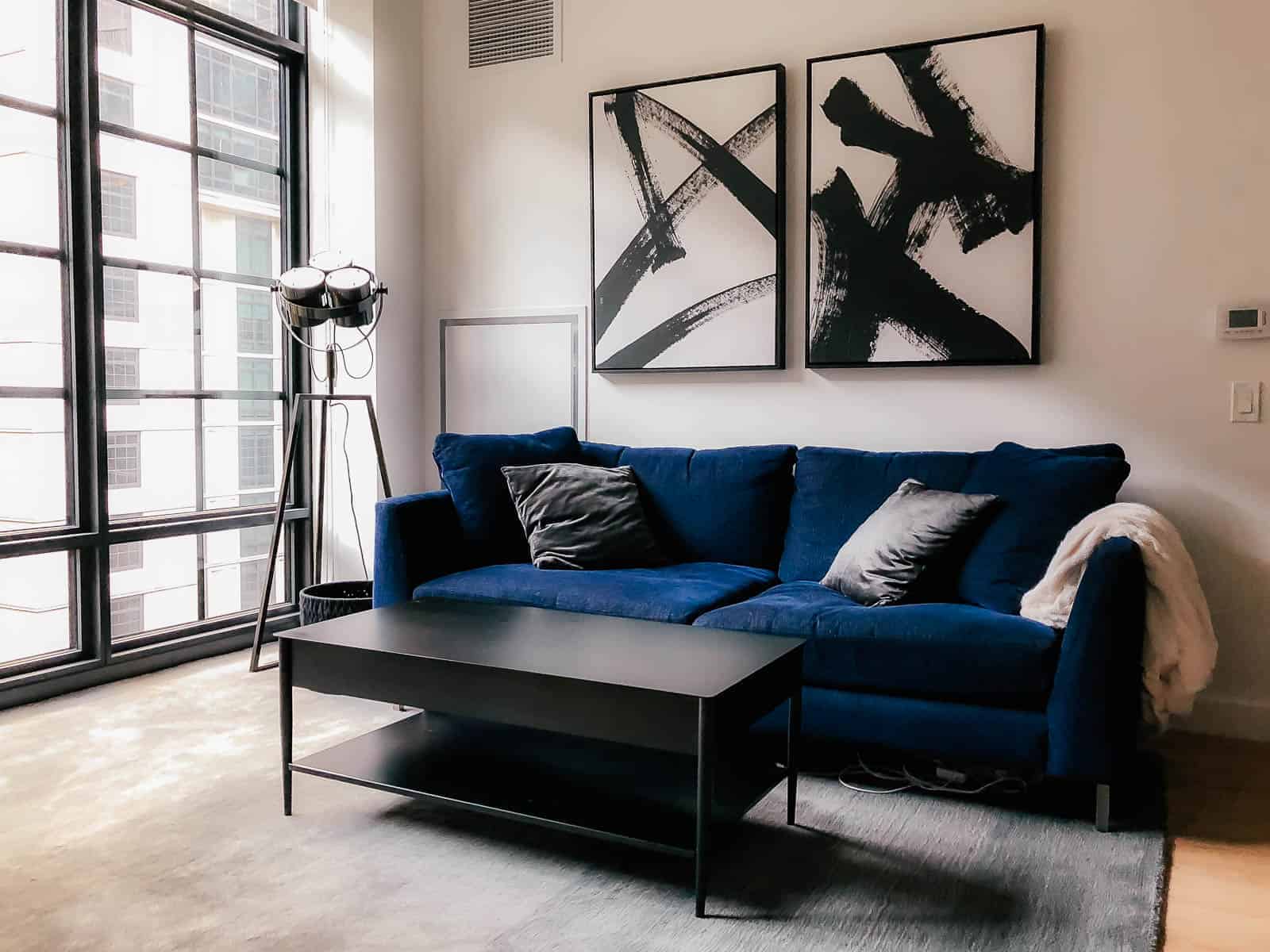 Hope these tips help and happy online shopping!

Love this post? Pin it to save for later!