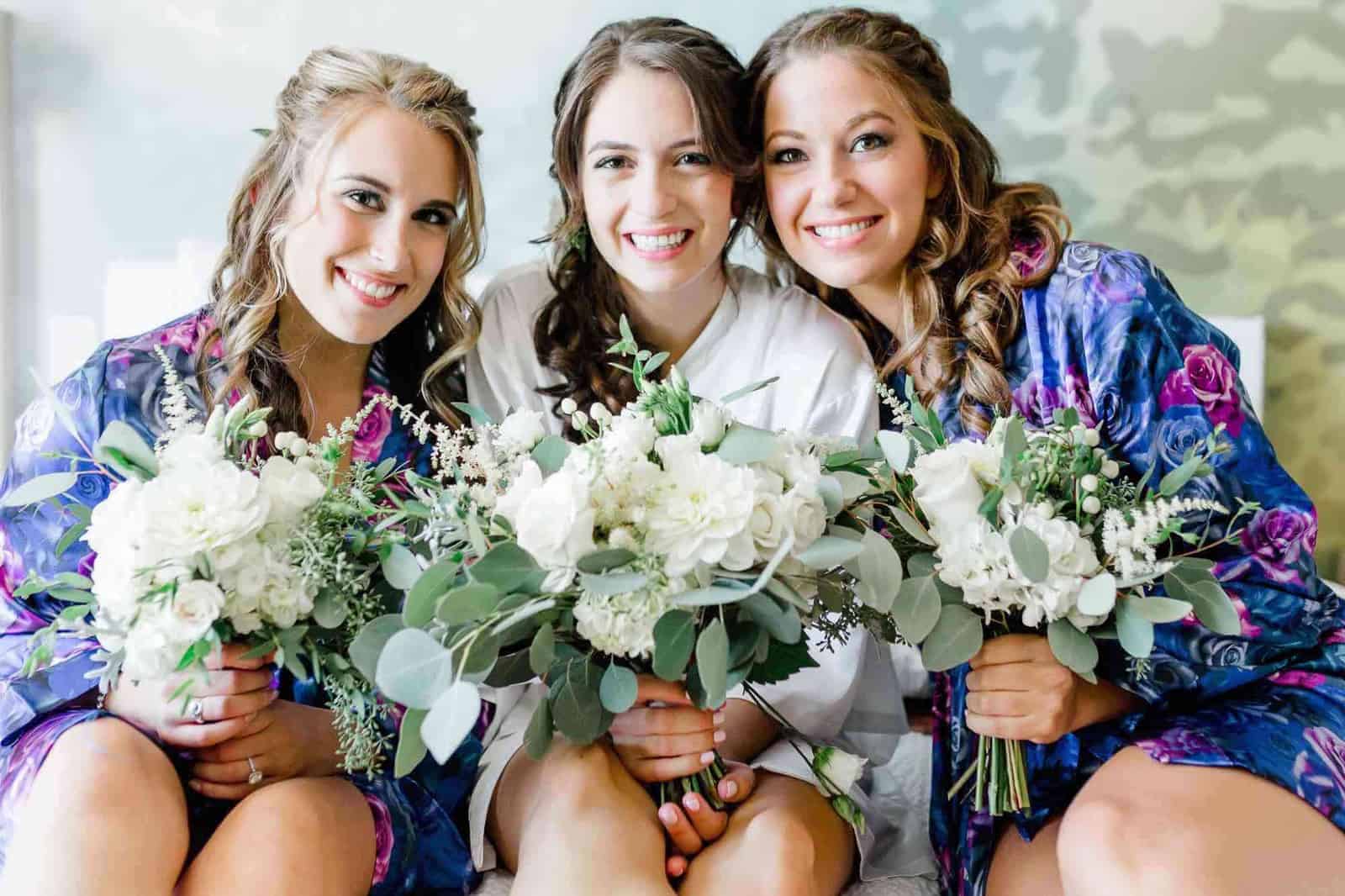 5 REALISTIC IDEAS FOR MAKING FRIENDS AS AN ADULT + A LIST OF RESOURCES TO HELP YOU GET STARTED TODAY
There's plenty of advice floating around about how to transition from your college life to your "big girl" life, all the things to do to start your career off on the right foot, how to date in the big city, how to make a $20 weekly grocery budget work, and how to hack your way through Ikea's catalogue.
Something no one really seems to talk about though, is how to make friends as an adult. Specifically, how hard it is to make friends as an adult. When you're not constantly surrounded by classmates, sorority sisters or a lively dorm where there's always a party or a planned activity, what do you do?
Chances are after college, your core circle of friends are going to be scattered around the country for new jobs or moving home to figure out their next move. And even if you're lucky off the bat and some of your friends end up in the same place as you, the sad reality is that once the convenience factor of college is removed, sometimes friendships change, grow more distant, or dissolve altogether. This can happen, and it's normal.
I think it gets even harder as you leave your twenties and head into your thirties. Much of your early twenties are an extension of college, but as you get older your time becomes more precious, and you realize that you're not as satisfied with superficial relationships that revolve around meeting acquaintances at a bar. And if you do want to break into a new friend circle as you approach thirty, a lot of people are already part of "established" groups that can feel awkward to try and join.
I've moved cities twice in my mid to late twenties where I haven't known anyone and I've had to restart my social life from scratch. Each time it's become harder and harder, now that people move throughout their days with headphones constantly in their ears, eyes glued to their phones and the propensity for interacting more on social media than in real life.
But it's not impossible to make new, meaningful friendships in your twenties and thirties and in fact it can be really fun!
These are my best tips for finding and creating new friendships, whether you're in a new city and starting over or you simply want to branch out and expand your social life. I've also included a list of resources you can try out immediately to meet potential new friends.
5 TIPS FOR MAKING FRIENDS
Tip 1: Be Aggressive
The #1 piece of advice I've used and given is that real friends are not going to fall into your lap. When you encounter someone who you get a good vibe from, be aggressive in starting conversations, continuing those conversations and frequently reaching out. This is really important in the beginning of a friendship because it's so easy to lose touch, get busy with other things and let the communication fall off because it's not solidified yet. I recall my first summer in New York, when I was invited to an acquaintance's birthday party and I really didn't want to go alone but I forced myself to do it. I ended up chatting with this girl who I thought was so much fun and I felt like we could be friends. So the next day, I added her on Facebook and sent her a message. Yes, it could have gone the other way and she might've thought I was weird, but it worked out and she is now one of my best friends in the city. Which brings me to my next tip:
Tip 2: Treat It Like Dating
There's a reason BumbleBFF is a thing. It's because making new friends in your twenties and thirties is basically platonic dating – and, by the way, I am a big fan of BumbleBFF and think it's an amazing way to meet new friends!
If that's not your thing though, you should still approach making friends like dating. When you come across someone you like and would want to hang out with, make sure to follow up with them. Don't be shy about asking to exchange contact info. Follow on social media, call or text and literally ask them out. I've done this many times, and yes it feels awkward at first but I've also been out on "girl dates" where we've both acknowledged that was basically what it was, had a good laugh about it and bonded over feeling the similar difficulties of meeting down-to-earth, like-minded girlfriends.
Don't be shy about saying to someone "Hey, do you want to get a drink/coffee/whatever on X day next week?" and see what they say. In the example I gave above, where I used Facebook to message the girl I met at the party, I said right away "You were so much fun! Let's go out and have a dance party next weekend" because we'd joked about how much we both love dance parties. She ended up inviting me out that weekend with a bunch of her friends, who eventually also became my good friends.
Tip #2: Say Yes
When anyone who seems interesting or appealing to you asks you to do something, give it a try! Yes, it could be awkward or weird but it could also turn out really well, and you'll never know unless you take the risk. I recall being invited by an acquaintance to a big party early on when I moved to New York and I was so scared to go. I'd be showing up alone to a big party by myself at midnight (reminder: be careful and smart in these types of situations, don't drink too much, keep your phone with you and charged, and make sure someone knows where you are) but I ended up meeting a bunch of great, friendly people who became a big part of my social circle.
Saying yes to new experiences, social situations and activities is the best way to expand your horizons, expose yourself to new people and grow as a person. It's hard to push yourself out of your comfort zone in this way, and it will be uncomfortable at first, but the more you do it the easier it will get. It will also give you plenty of fun stories, conversation starters and anecdotes to share! And if it so happens that you say yes to something that turns out to be awkward or uncomfortable, don't be afraid to just excuse yourself and leave. Which brings me to Tip 3.5….
Tip #3.5: Also Know When to Say No
Remember that these tips are to help you establish meaningful relationships and true friendships. Your time is precious, and you should spend it with people who make you happy, doing things that you love. If something really doesn't sound like your cup of tea, don't force yourself to go. Offer an alternative or make different plans for another day. If you make a friend who seems great, but then they become flaky or mean or you realize you don't enjoy their company, it's okay to back off and focus your attention elsewhere.
Tip #4: Take a Class or Develop a Hobby
Big cities, especially New York, are rife with every kind of class, hobby or activity you could possibly be interested in. Think about things that you like to do, or have always wanted to try and sign up for a class. It's a great way to meet like-minded people and you have nothing to lose because at the very least you'll have learned a new skill. It's especially helpful if the class you sign up for is a series with regular meeting times because then you'll be consistently seeing the same group of people, which creates more opportunities to become friends and less pressure to immediately connect with someone.
Tip #5: Become a Regular Somewhere
Gym, coffee shop, restaurant, store, whatever it may be. Seek out places you find cool, fun, interesting or where you just enjoy spending your time and make a habit of frequenting this place on a regular basis, around the same time each day/week/etc. You'll likely notice the other regulars over and over, making it natural to say hello and develop a friendship. Hey, you both already like hanging out wherever this is!
RESOURCES YOU CAN USE IMMEDIATELY TO START MAKING FRIENDS AS AN ADULT
The below is a list of organizations that are great for meeting new people, expanding your interests and widening your social circle. It's New York focused but similar groups exist in most major cities. I've personally tried almost all of these over my eight years in New York and have had a lot of success meeting new people, making new friends and learning new things!
Meetup.com: Meetup.com is a web-based platform for like-minded people to find each other and organize in-person meetings in cities all over the country. There are groups for just about every topic you can think of from Lego to crochet to meditation. When I first moved to New York, I signed up for Meetup.com's mailing list for digital and tech focused groups to help me network within my professional area.
CourseHorse: My favorite website to find all kinds of fun and unique classes or to try a new hobby. You can search by interest (art, dance, cooking, theater, fitness, etc) and sign up for classes based on preferred date and time, for individual classes or a series. I've signed up for jewelry-making classes, cooking classes and a wine-tasting class!
92nd St Y: 92Y is a cultural and community center in NYC that is my go-to for interesting lectures and talks. They always have fascinating guest speakers, panels and discussions. I've also gone to meditation classes here and they have a ton of reasonable fitness classes. Note that it is run by Jewish organizations but you definitely do not need to be Jewish (or have any specific religious beliefs) to take advantage of their programming. If you're not based in New York, check out your local YMCA's programming and see what they have to offer! I took a series of yoga classes at a local Y when I interned in Toronto one summer and didn't know anyone!
General Assembly: General Assembly is an online & offline professional skills organization focused on tech and digital. You can sign up for tons of classes online or in person to learn skills like UX design, coding, web development and more. They have locations in tons of cities across the US. It's a great way to enhance your personal and professional life!
Zog Sports or NYC Sport & Social: Intramural sports leagues are so much fun and such an amazing way to meet people! Most cities have these types of leagues, with Zog Sports being one of the most popular – they are in 7 cities. I signed up for Zog for several summers, joining a kickball team with a friend. Not only did it bring me and the friend closer, but we met a ton of people. Most leagues have varying levels of competition so trust me, you do not need to be athletic in any way to join a team. Pro tip: it's also great for making romantic connections 🙂
Religious community organizations: I had some luck with events by Jewish organizations such as Chabad House, Soho Synagogue and YJP. I met some really cool people, including someone who turned out to live in my building at the time! While the events might have been organized by a religious organization and some religious programming, I did not find that you had to be particularly religious to be there and in fact found most people my age were like me, looking to expand their social networks and meet people. If you're not religious, I can understand being a little hesitant but I think community groups – whether at a synagogue, church, mosque or other, can be a great way to connect with people of similar cultural values or upbringings.
Alumni Groups: Make sure you're on your alma mater's alumni mailing list for your city and check out any events that interest you! There's usually a variety, from professional networking to sports to holiday parties. Even if you go alone, you can feel confident in a built-in conversation starters all about school life!
Group Travel: Try a group travel tour like Intrepid Tours or Contiki Tours. Traveling is one of my greatest passions in life and I believe it is an incredible way to bond with others over shared travel experiences. Contiki and Intrepid tours cater to 21-35 year-olds traveling solo or in small groups. If you don't want to take a trip on your own and are looking for a travel experience as well as a way to make new friends, these tours are a perfect option. I've never personally done one, but I have friends who have had incredible experiences with Contiki. If this type of group travel isn't your thing, why not try another type of travel retreat? There are so many popping up all over the US and internationally, with all kinds of themes from cooking to wine to yoga, meditation and adventure.
What are some of your best tips for making friends as an adult? Have the above tips worked for you? Let me know in the comments below!