A Foolproof Guide That Makes Planning A Bachelorette Party Itinerary Easy And Fun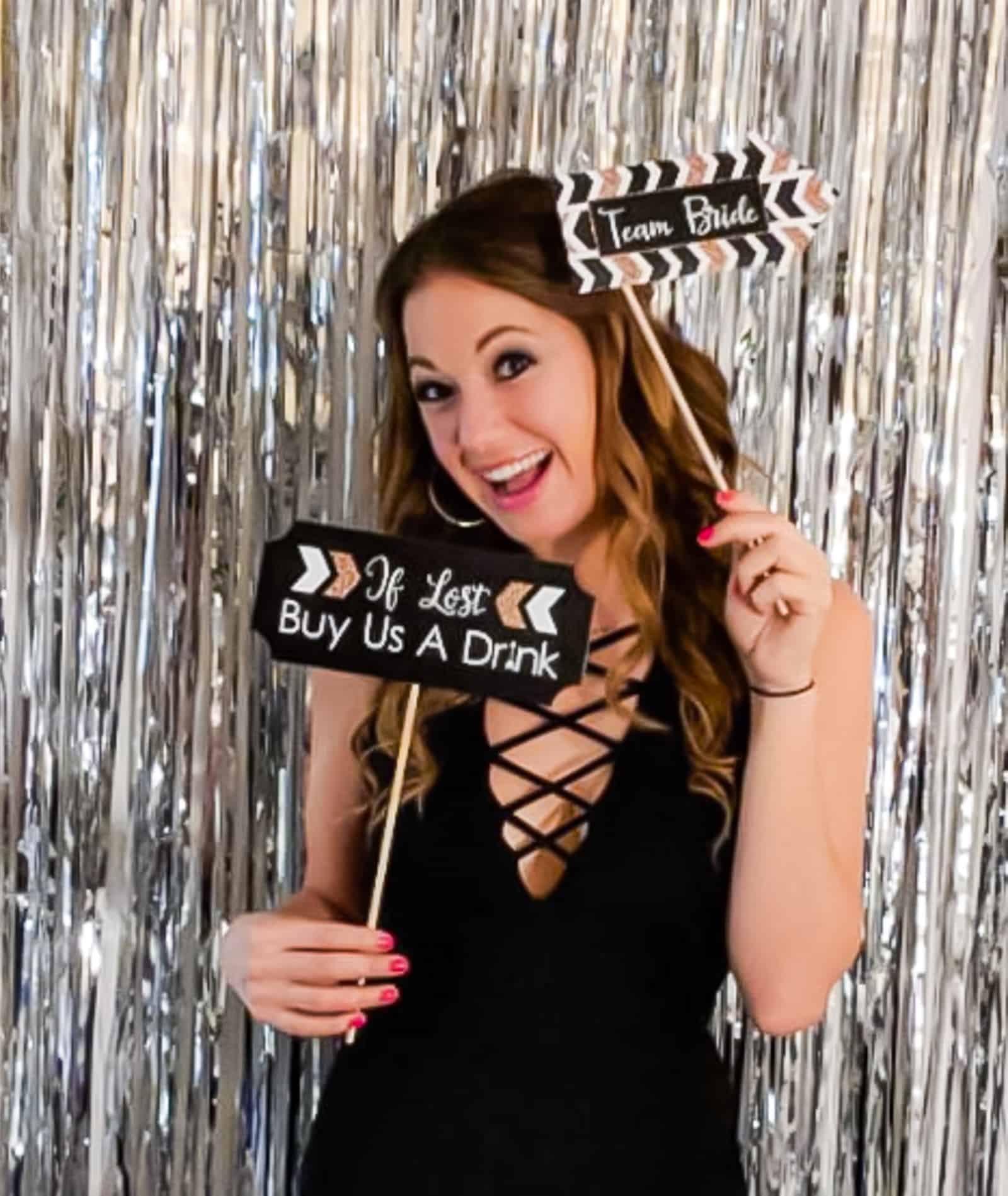 Well, I've hit that phase in my life that every twenty-thirty-something goes through: the year of engagements (which will be followed closely by the year of weddings). Which means that it's also the year of engagement parties, bridal showers and bachelorette parties.
Most importantly, bachelorette parties.
I know the planning and coordination can be really stressful for the maid of honor and bridal party, but luckily I've planned a few recently and I've learned how to get the formula down-pat for a successful weekend for all!
The trend definitely seems to be "trips" for bachelor/bachelorette parties lately. So it's never just one night out in your hometown city any more – I guess that's a function of the fact that no one I know lives in their hometown anymore and my friends are more and more scattered across the country. The older we get, everyone is coming from somewhere else. I figure, if that's the case then may as well turn it into an excuse for an amazing girls trip and go somewhere fantastic! If you're looking for a recommendation, you can read my complete Austin Bachelorette Party Itinerary post for an activity-by-activity plan.
The good thing about this formula though, is that is can be customized for any city or budget. Follow the formula and it will lead to maximum fun for all with minimal stress.
The first step is to rally the girls who are going to help plan – perhaps it's just you (preferable, this makes it easy!) or all the bridesmaids, or just the bride, etc. Whoever the core group of decision-makers are, get them on a group email chain or message thread, stat, to kick off the planning process.
There are a few things you need to align on immediately:
1) Your destination: ideally the bride will determine where she wants to go but in the case of a surprise destination, start to narrow down based on desired climate and flight distance.
2) The PER PERSON budget: don't just talk in broad strokes about a general budget. Determine UP FRONT what everyone is willing to spend or what the approximate costs will be so that there are no surprises, last minute cancellations or whining. Trust me, this will eliminate a significant amount of stress. I also suggest one person handle as many bookings/charges as possible and then have everyone Venmo or PayPal the amount they owe to one person (sure beats trying to split a bill by 15 credit cards).
3) Dates: If you're a large group, this can be complicated so nail down the dates right away in order to get the most accurate RSVPs (and flight/hotel info). I like to use a shared Google sheet or a Doodle to throw out a few suggested weekends and let attendees "X" the dates they can attend/prefer. If using Google sheets, just make Column A all the invitees names and row 1 all the different date options and have each invitee mark an "X" under the date they can attend – the column with the most X's wins!
Now that you have a destination, budget and date the fun part begins! Planning the itinerary! (I mean, sure, the actual bachelorette party will be the fun part too).
Let's assume you're going for a long weekend, so Friday to Sunday night or Monday morning, and let's also assume all the attendees are staying together either in an AirBnb (recommended!) or groupings of rooms at the same hotel.
I know, I know, it sounds like a lot. It's not, I promise. Let's break it down.
SOMETHING BONDING
Once all the invitees arrive, gather everyone together to get decked out. Distribute any outfits, gift bags, swag, etc and have a toast or a shot and play a few bachelorette party games to get everyone in the mood, hyped up and to help any invitees who don't know each other to break the ice. Make sure you decorate wherever you're staying a bit to create a festive and fun atmosphere.
Photos: I love to create a "photo station" by hanging long sparkly fringe or fabric on the wall and ordering some fun props on Amazon.
Drinks: I like to create a little bar area with champagne or shot glasses, mixers, straws (bonus points for naughty-theme straws) and your choice of booze.
Decor: Balloons, banners, confetti, plastic engagement rings, there's so many great options!
Gift bags: I have so much fun creating gift bags for all the attendees! It's great to order tanks or tees with fun slogans, hats, sashes, tiaras, flash tattoos, etc. My usual roundup of a gift bag goes like this: matching tank tops, flash tattoos, engagement ring shots, travel-size bottle of alcohol, and packets of: hair ties, aspirin, alka-seltzer, pepto-bismol, bandaids, Emergen-C, chapstick and cheap individual sheet masks. Pro tip: raid your office's first aid kit cabinet for individual-sized packets of key hangover recovery items!
Another great first bonding activity is to get everyone glammed up with an on-location blow-dry and makeup service from Glamsquad or group blowouts at a blow dry bar.
SOMETHING ACTIVE
Get the blood flowing and those endorphins pumping! Getting everyone to do something active all together is a great way to kick off the festivities and energize the group. Some fun ideas include a dance class – burlesque, pole dance and striptease are all very bachelorette-appropriate, a spin class for the fitness-minded bachelorette group, go on a hike, or combine the active and boozy activities and head out on a pub crawl ride / boozy peddler. Many top bachelorette party destinations like Nashville, Austin and Charleston offer these types of tours. Renting bicycles and going for a scenic ride is a great way to get to know a new city if you're doing a destination bachelorette.
SOMETHING BOOZY
It's a party after all! Once you've gotten your sweat on a bit, head back to your home base to change if needed, and then crack open the liquor. A cocktail-making class, a wine tasting tour, a brewery tour, sunset drinks at a rooftop bar, or even self-service cocktails at your hotel/AirBnB are a great way to keep the party going. Bonus points if you hire a butler in the buff to serve the cocktails for you and start the sexy activity a little early!
SOMETHING SEXY
Would it be a bachelorette party without a little naughty fun and sex appeal? As mentioned above, butlers in the buff are a great way to lightly introduce some naughty fun. Hiring a stripper or going to a strip club are other ideas. If the group isn't into the strip scene, pleasure your man workshops, sex toy parties, and kink workshops could all be fun options . Just make sure everyone in your group is comfortable with whatever activity you choose – this can be a matter of personal preference. These ideas feeling a little too racy for your group? Try a lingerie party! Have everything in the group bring a gift of lingerie for the bride and have her open all her new items and/or try them on.
SOMETHING QUIRKY OR UNIQUE
Chances are, a good portion of the group is traveling to the bachelorette party city. Even better if you all are traveling to explore a new city! Here's where you want to find the "thing" that's unique about the party destination and make sure everyone experiences it. This can be a sightseeing tour, a special activity, or anything that's really unique to the destination so everyone gets to experience the "flavor" of the city. For example, in Nashville head to the Bluebird cafe for some local country music. In New York, see a show or have a fabulous dinner downtown, do a Sex and the City tour. In Vegas, see an artist in residence or a striptease show. Whatever city you're in – there's something that makes that city unique, fun and different. It's why you chose it as your destination! Find it, and have fun with it.
SOMETHING RELAXING
After such a whirlwind weekend, if you've done it right everyone will be in need of some pampering. Go to a spa, get massages, take a yoga class, relax by a pool, have a leisurely brunch. Take some time to decompress as a group and reflect on the awesome time you just had!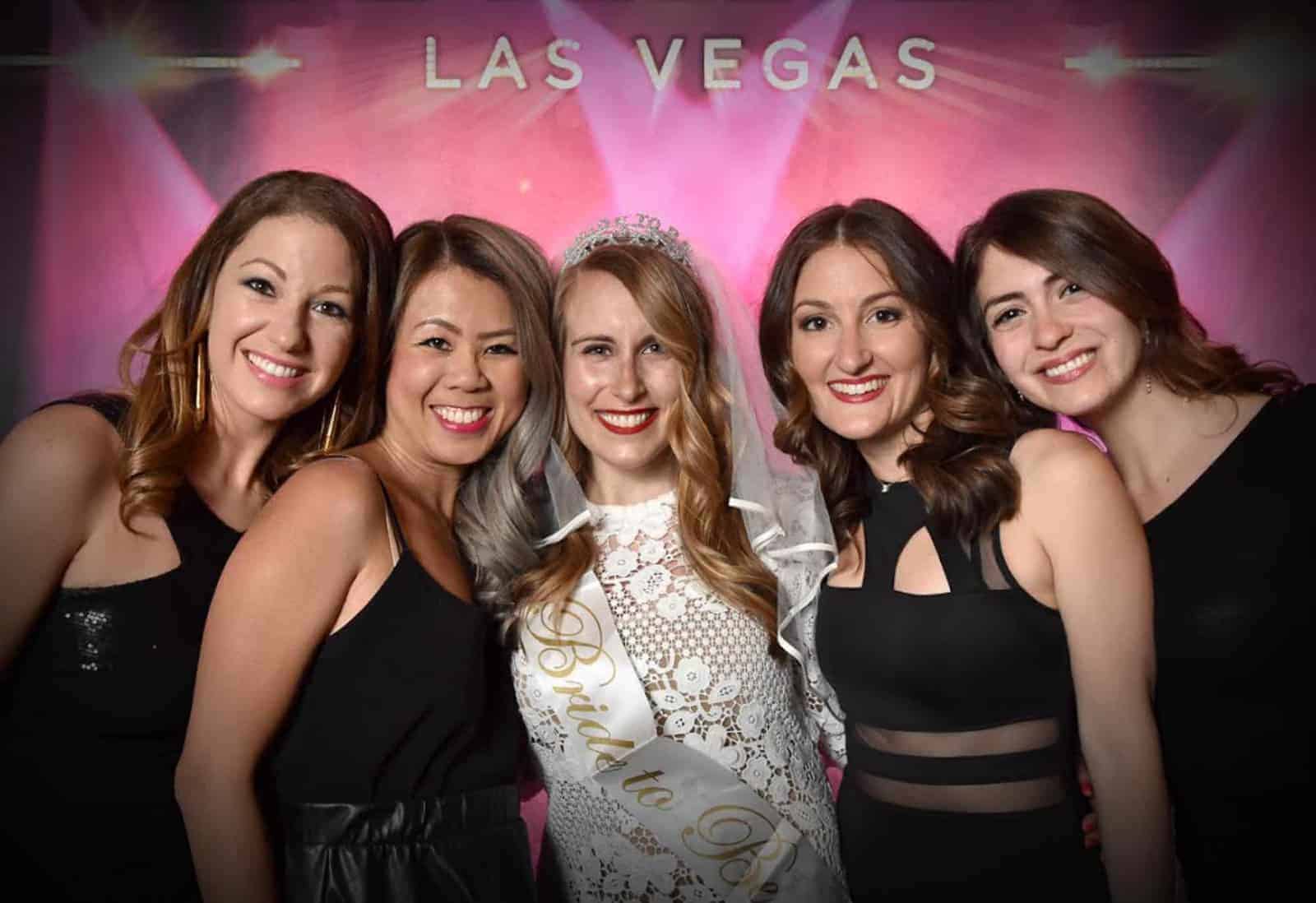 What are your best tips for planning an epic bachelorette party? Tell me in the comments below!

Love this post? Save it on Pinterest!