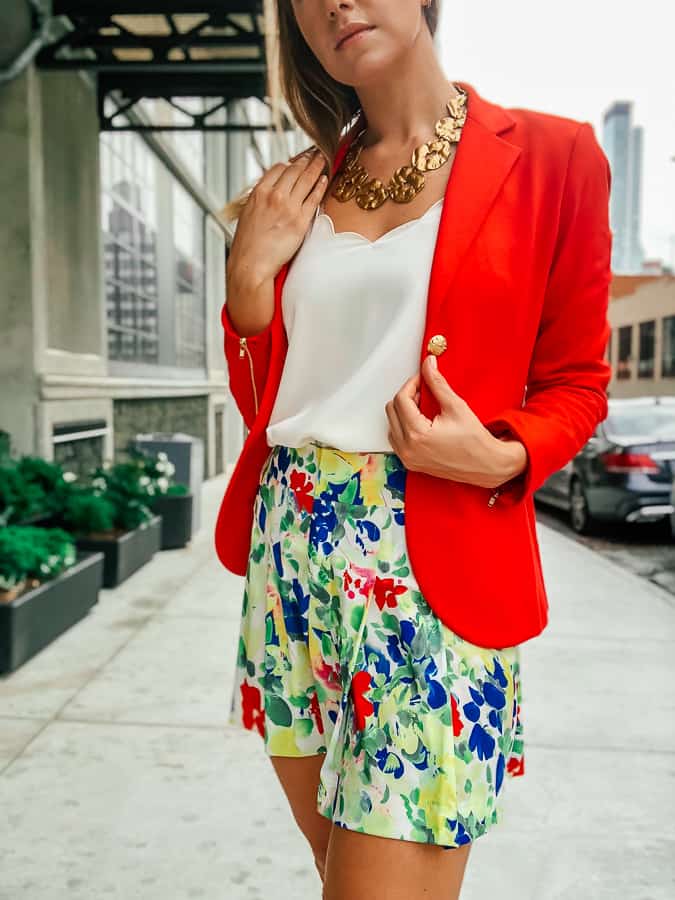 I love summer and I love hot weather but going from this digusting humidity to the suffocating subways to the ice cold air conditioning and back again is crushing me! So, I needed an outfit to beat the horrendous heat in New York but that would be easily layered for my office. Cue a super cute blazer and shorts outfit.
(Disclosure: This post may contain affiliate links which means I may earn a small commission if you make a purchase from a link in this post, at no additional cost to you. Additionally, as an Amazon Associate I earn from qualifying purchases. Thank you for supporting this site!)
This bright red Theory blazer is a summer staple I've had for years and forgot about. It goes perfectly with the pops of red in the shorts without being too match-y and would keep me warm in my office's freezing air conditioning.
Blazer And Shorts Outfit Style Tips:
You can absolutely rock a blazer and shorts outfit well into fall! Pair with tights and thigh-high boots.
You can also take the principles of this outfit and apply it to long or short skirts or printed flowy pants.
To recreate this outfit yourself, pick which item will have your pattern – either the shorts or the blazer. Then pair with the other item in a solid color from the patterned item. For example, I'm picking up the red-orange color in the shorts to pair with my solid red-orange blazer, but I could have just as easily paired these shorts with a blue or yellow solid blazer.
Add a white cami and a statement necklace, and you're ready to go!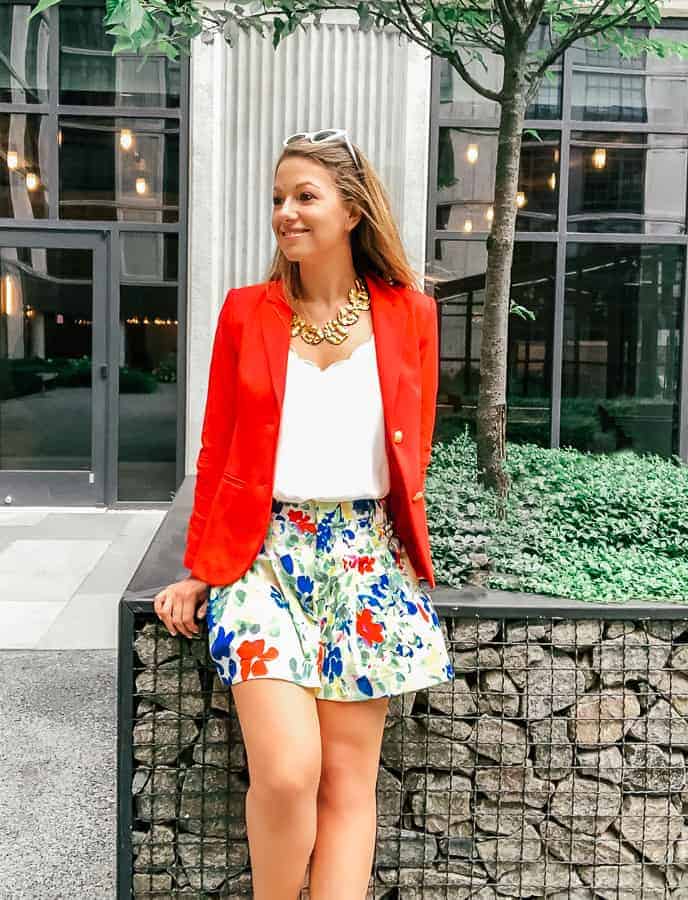 I put together some of my favorite combinations for you to shop below: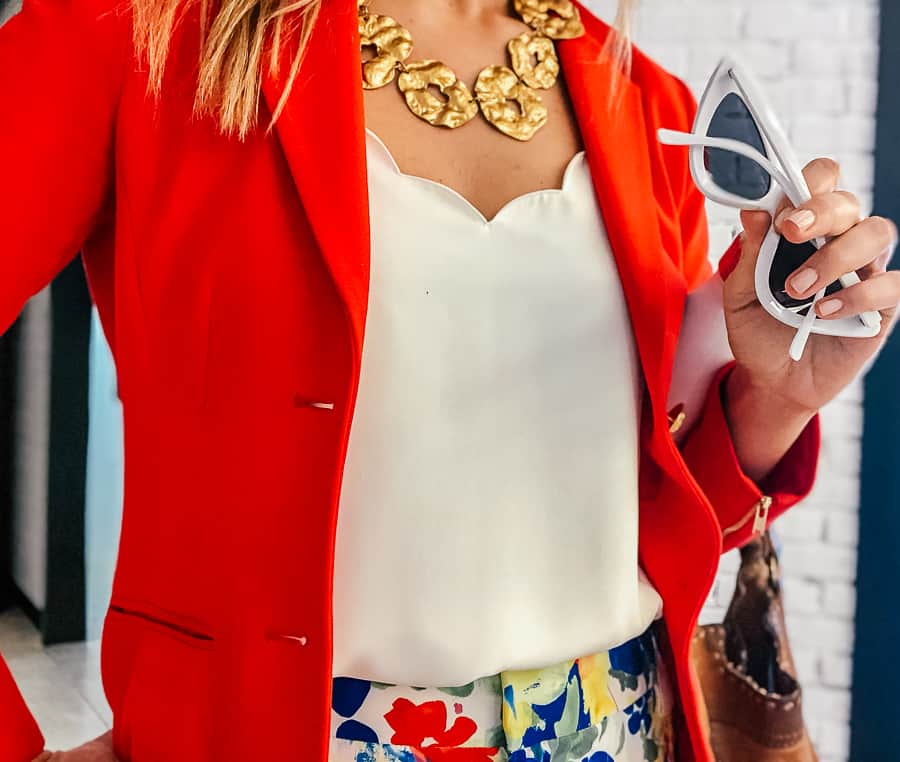 Love this outfit idea? Pin it to save for later!