This 4 day Rome itinerary is the perfect guide to follow if you're visiting Rome for the first time!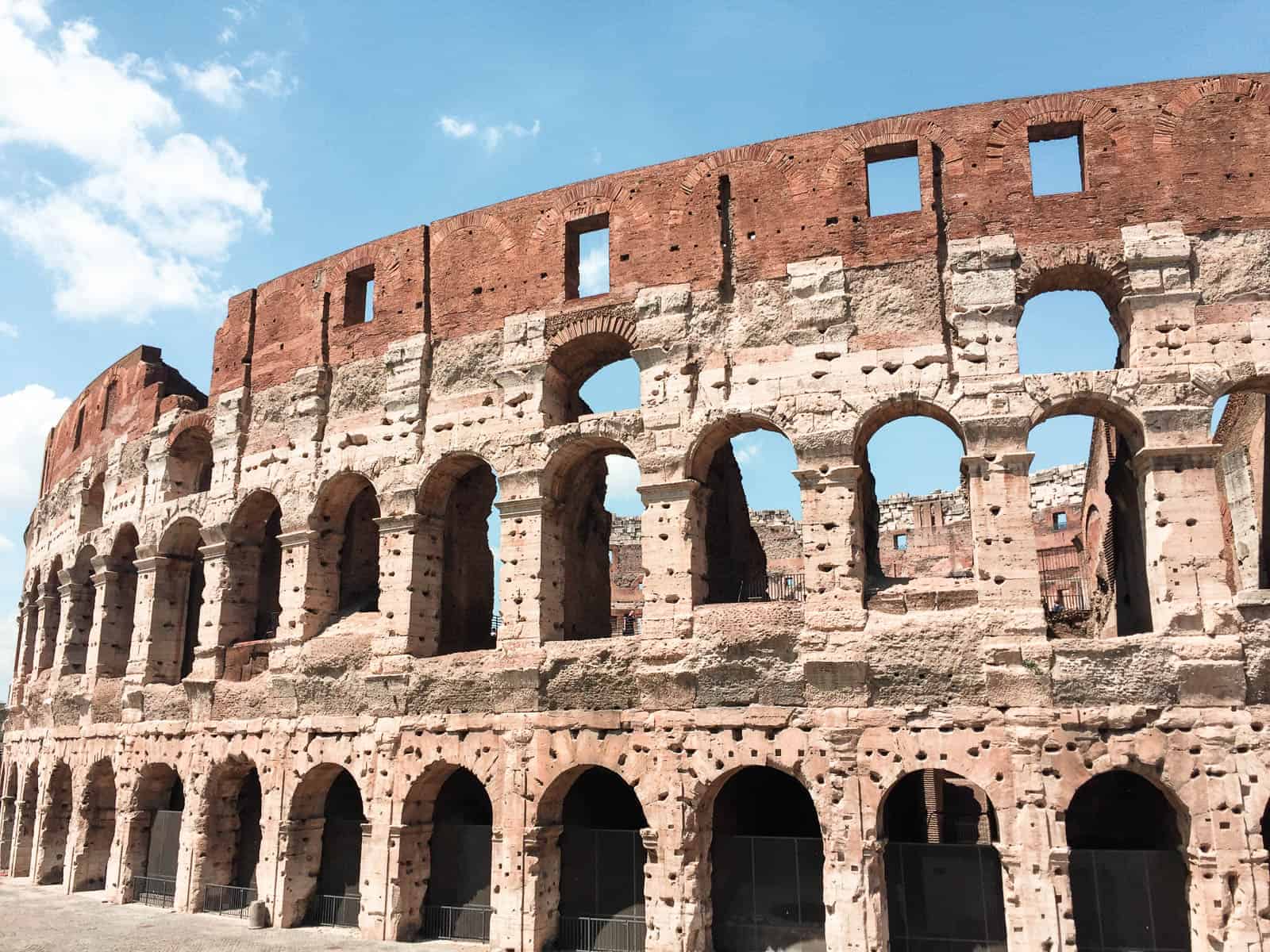 The first time I visited Rome, I was 19 years old taking a six-week summer course on art history in Florence. Part of the course included a visit to Rome, and I have say, a college lecture on the Sistine chapel is a lot more interesting when you're hearing it while standing in the Sistine chapel.
But let's face it, I was a college kid and it was my first time in Europe. I was so overstimulated and overwhelmed by all the sights, sounds, flavors and textures that I couldn't really absorb it. I didn't even go to the Colosseum when I was in Rome!
So when I planned a trip to Italy for JB and I – what would be JB's first time in Europe – I knew I had to do it right for him, so he wouldn't feel as overwhelmed as I had on my first trip.
Below I've mapped out the perfect 4 day Rome itinerary if you're visiting Rome for the first time so that you make sure you hit all the major sights while still leaving plenty of time for eating, drinking and soaking up the energy of the city.
Rome is, after all, pretty incredible. Of course, it's of monumental (no pun intended!) cultural significance, the history lessons practically ooze from its walls. But, it's also a modern, urban, cosmopolitan city and that juxtaposition creates a fascinating canvas to explore.
(This post contains affiliate links, which means if you click on a link I recommend and make a purchase, I make a small commission, at no additional cost to you. Thank you for supporting this site!).
4 Day Rome Itinerary Day 1
Arrival And Piazza Navona To Trevi Fountain Walk
More than likely, you've taken an overnight flight and arrived in Rome early in the morning at Fiumicino airport. Collect your bags and either take a taxi or catch the train from Fiumicino to Termini station – just follow the signs in the arrivals hall to the station, it's very easy and takes about 30 minutes. From Termini station you can transfer, walk or catch a taxi to your hotel.
We stayed at a wonderful hotel called Hotel Indigo Rome – St. George, which is right by Campo de Fiore, a super-trendy area of Rome. We loved that the hotel was a little out of the way, on a cobblestone street, that had a very neighborhood feel to it. We also loved the subterranean pool and hot tub for a relaxing soak after a long day of walking.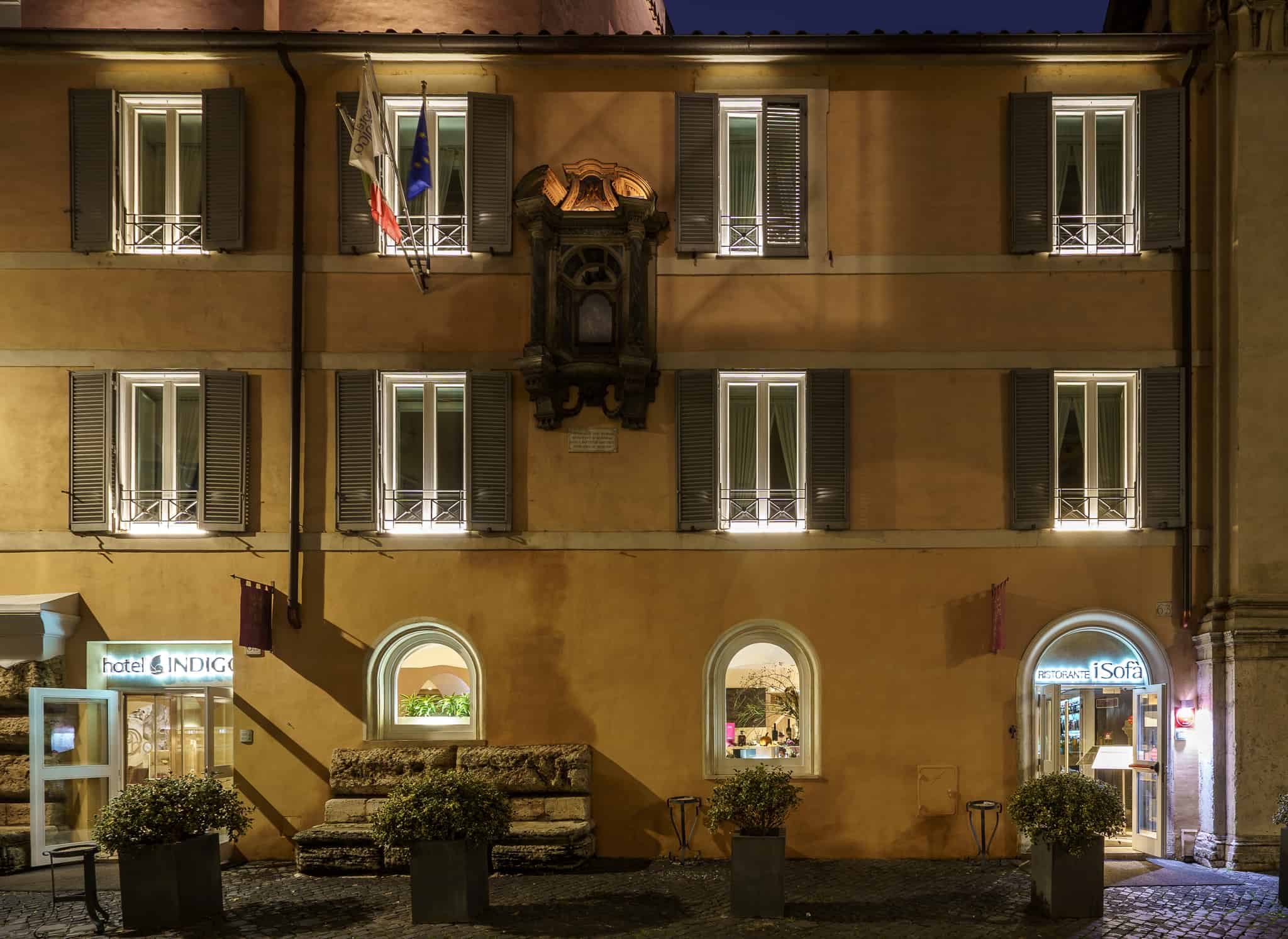 Once you've checked in (Note, if this is your first time in Europe, be warned the hotel rooms wherever you go are comically small) and gotten settled, resist the urge to nap (I couldn't convince JB, but I woke him up after an hour of impatiently staring at him) and get yourself some caffeine. There's a a few little coffee shops – which look more like bars in Rome, most people sip their espressos while standing at the counter – on the same street as the hotel. Note that a regular coffee in Italy means an espresso shot, so if you need a full cup ask for a 'cafe Americano.'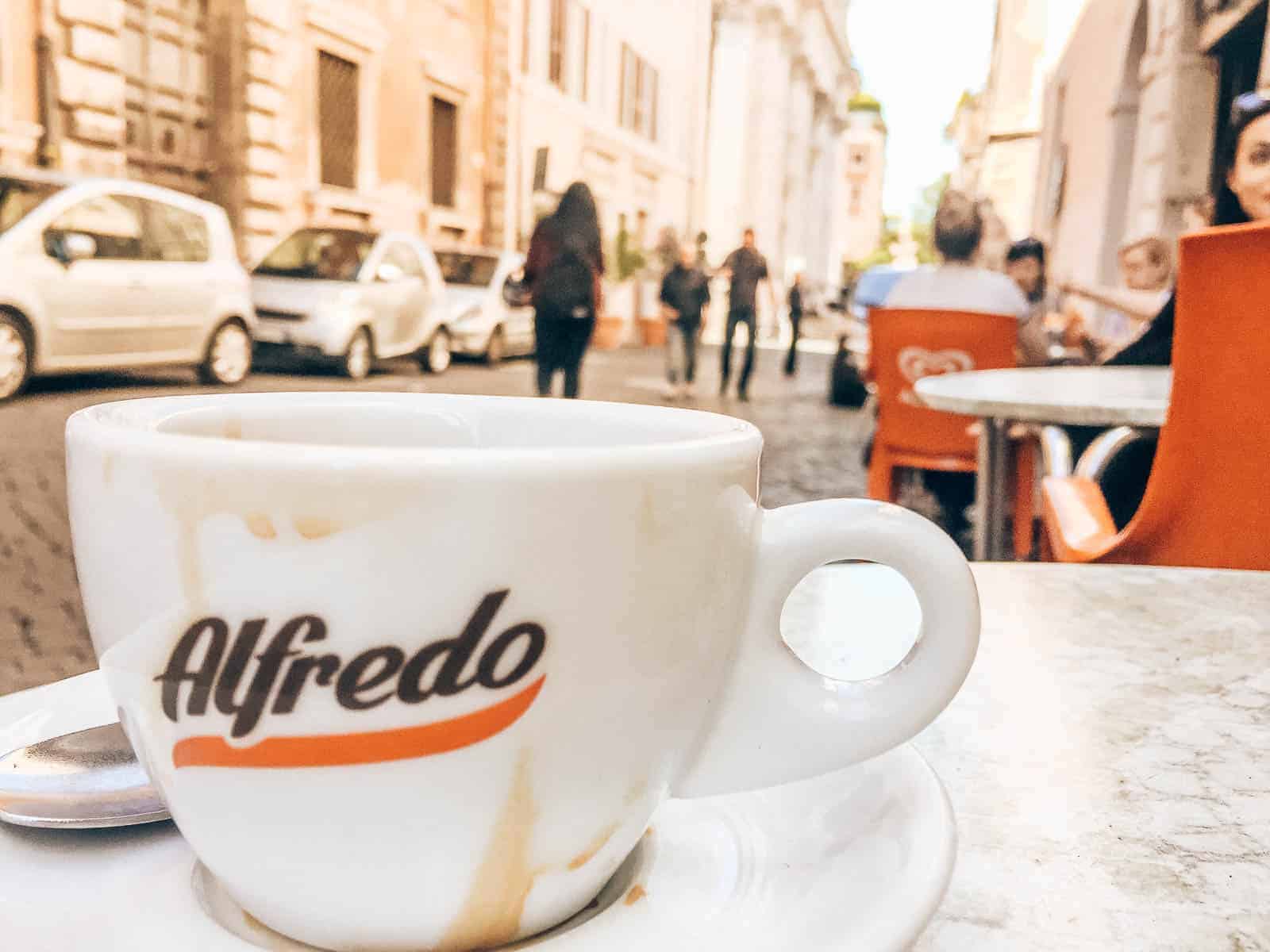 Walk To Piazza Navona
Wherever you're coming from, start to make your way to the Piazza Navona. From the Hotel Indigo, head towards Corso Vittorio Emanuelle II, which is a lovely wide thoroughfare that winds its way from the Tiber River through central Rome. Turn left through the Piazza di San Pantaleo (pause to admire the piazza's 12th century church of the same name) and continue onto Via della Cuccagna, which will take you straight into Piazza Navona.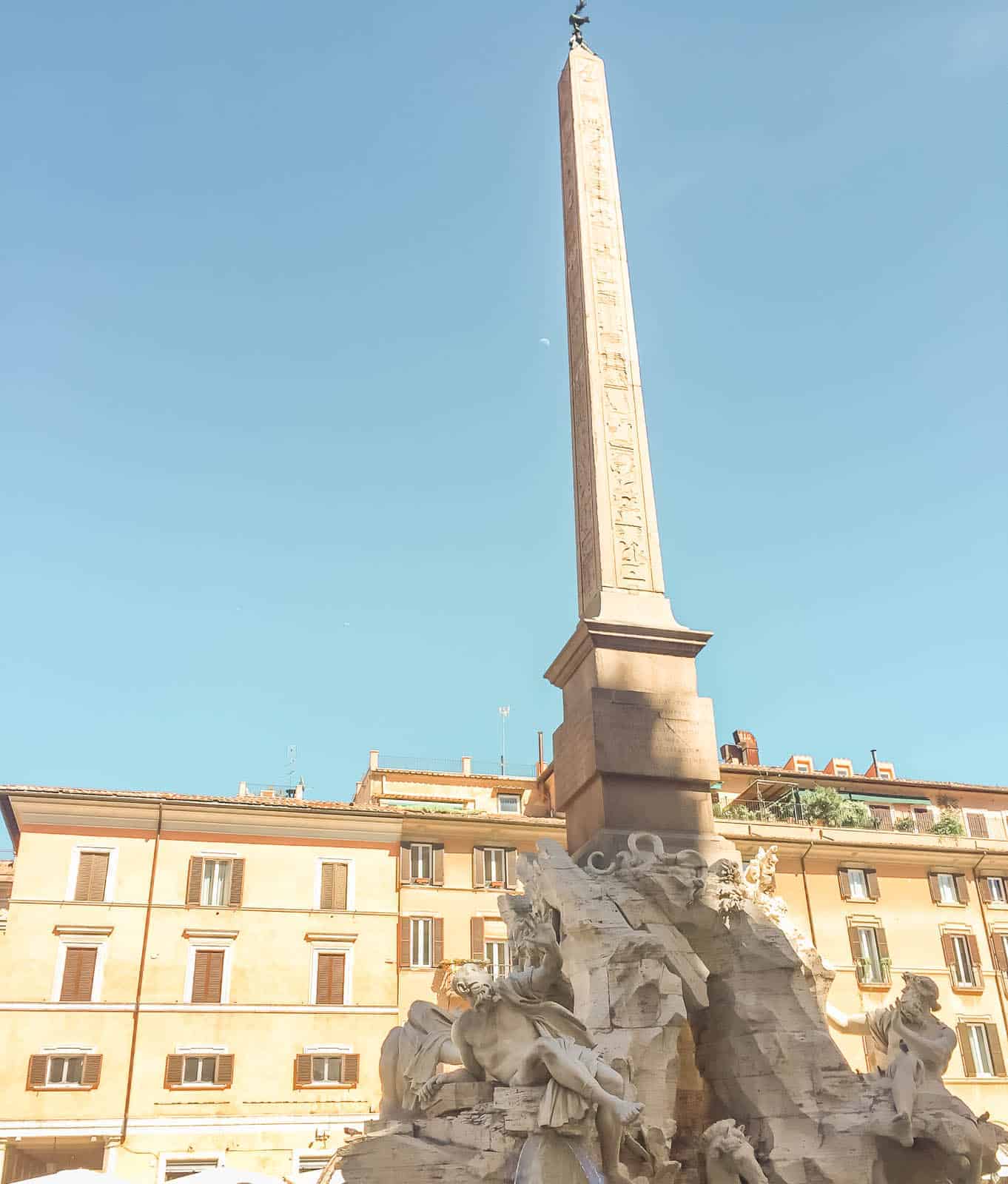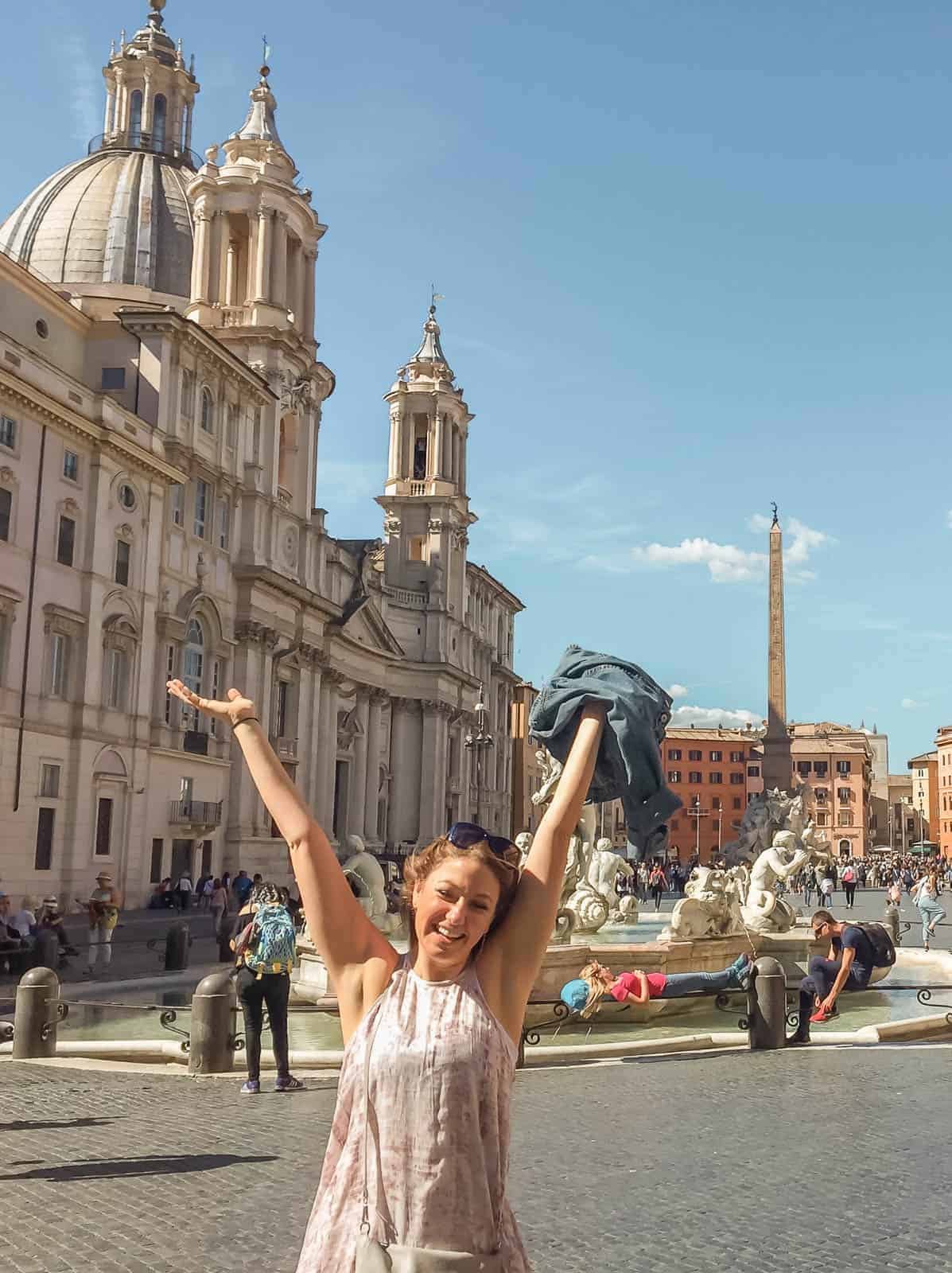 I like to start introductions to Rome with the Piazza Navona because it thrives with the pulse of the city. Like Rome itself, this piazza has transformed and reinvented itself so many times over the years, from its initial conception as the Stadium of Domitian in ancient times to its 15th century Baroque market to the lively cafes and gelato shops that fill its perimeter today.
Stroll across the piazza and admire the various fountains and statues, get a scoop of gelato if you're hungry and hot from the walk and then continue on. Note: a lot of the restaurants and cafes here are very touristy, so I don't recommend eating more than a gelato or grabbing a coffee here.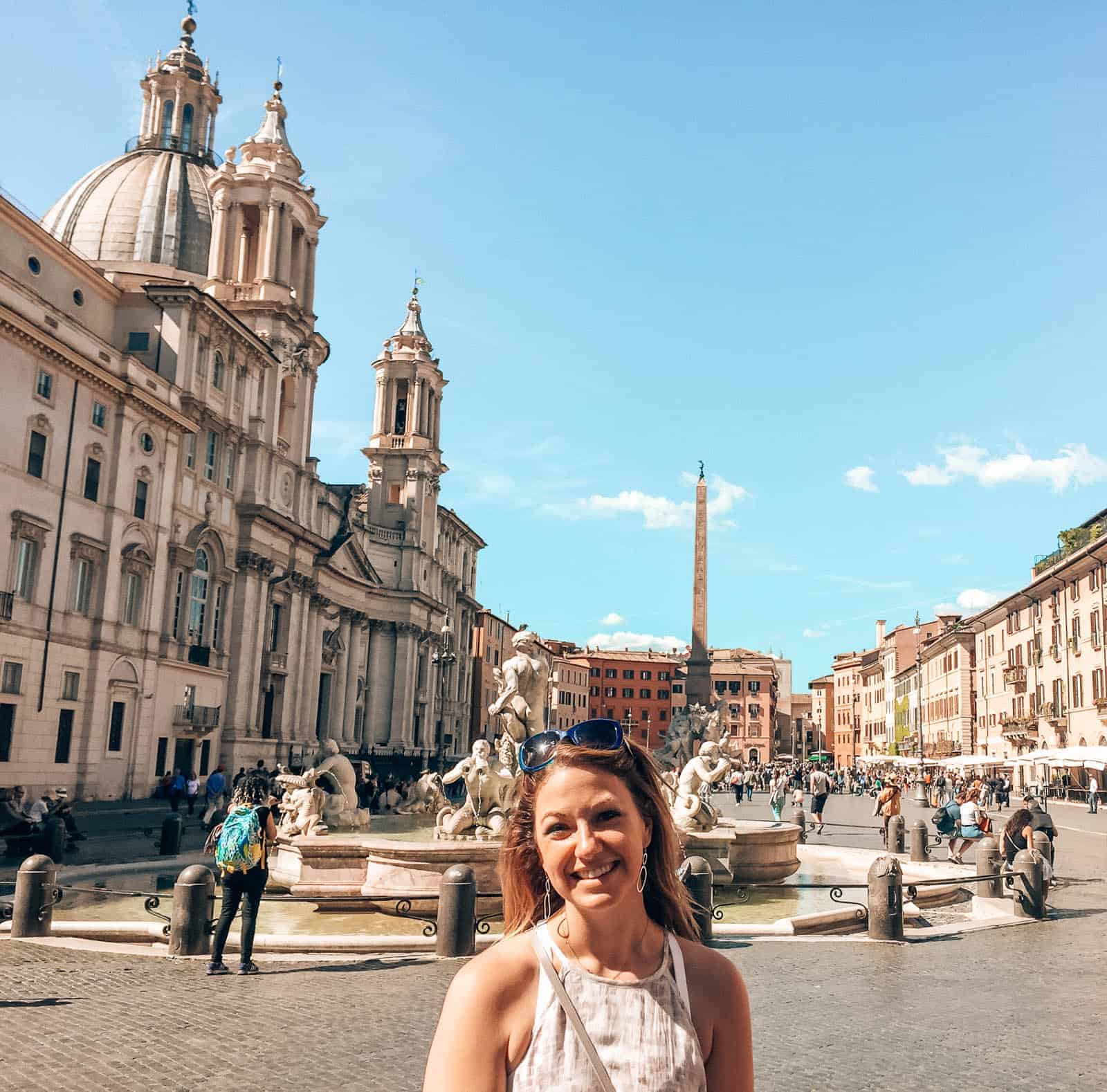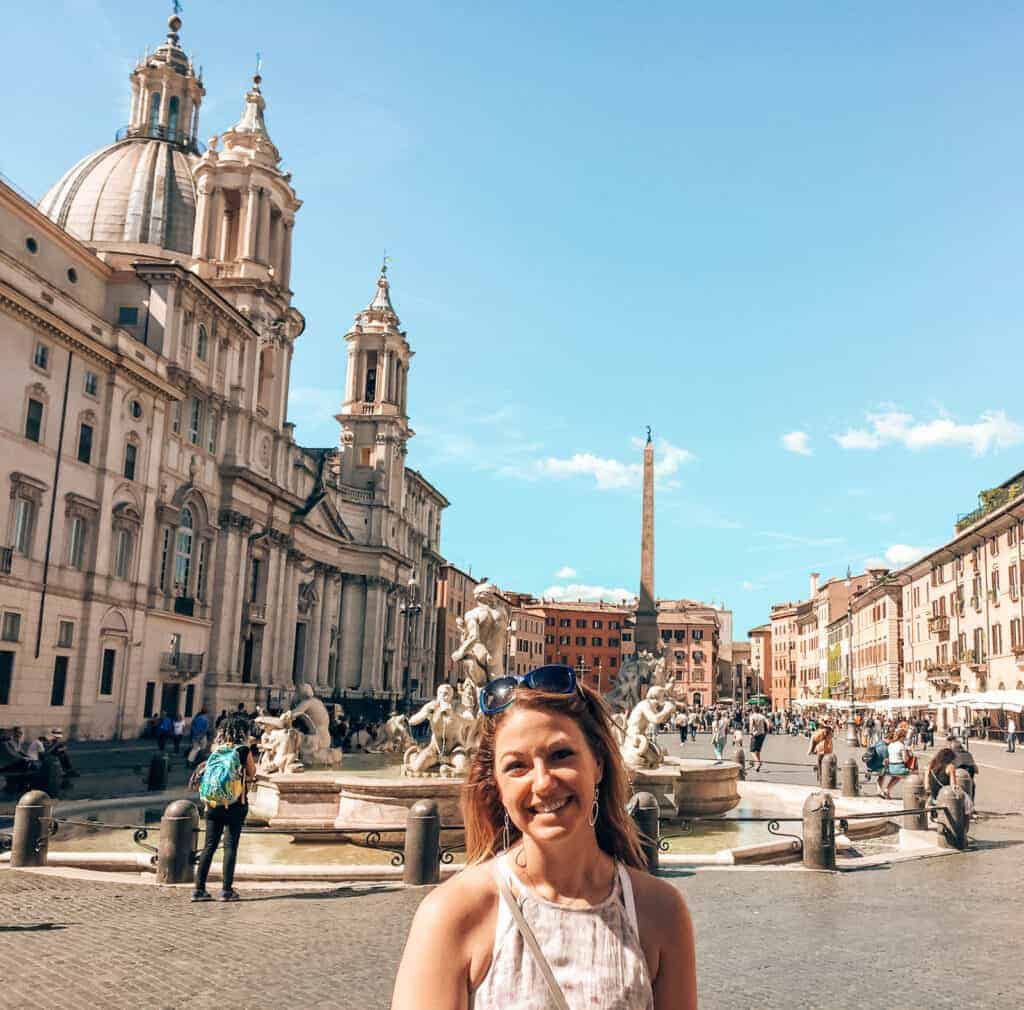 Visiting The Pantheon
Next stop is the Pantheon, a marvel of Roman architecture that is now a church and is widely known as the most well-preserved ancient Roman structure in the city. Its fame stems from its large, unreinforced dome roof, which has a small portico in the center.
Walk through the piazza and follow Via del Salvatore to Via Giustiniani and make your way into the Pantheon. The Pantheon is free to visit but it gets very, very, very crowded so don't spend too much time here or risk intense claustrophobia. Even more enjoyable, in my opinion, is the people-watching from a spot on the fountain steps across from the Pantheon, where you'll get a full view of the magnificence of the building.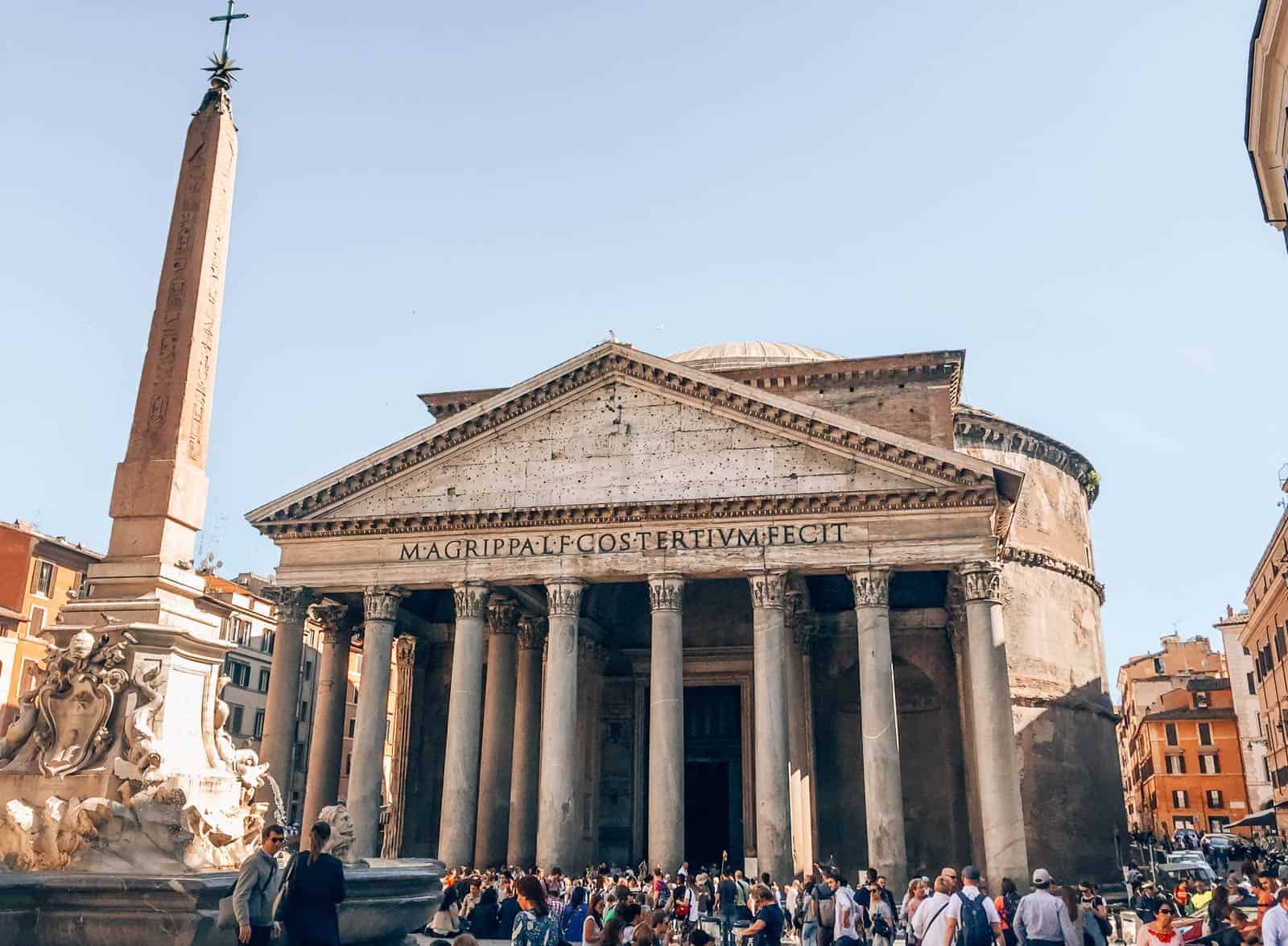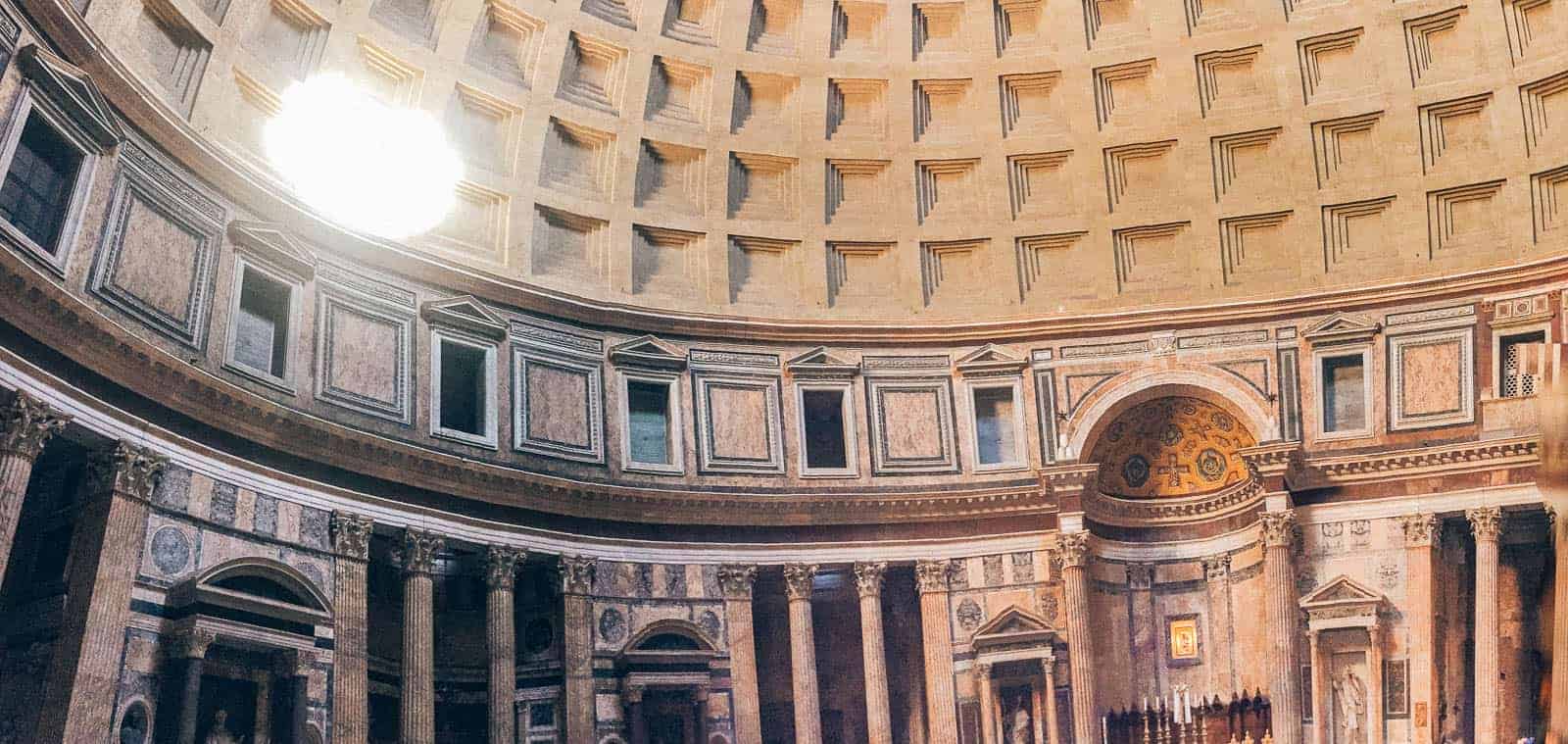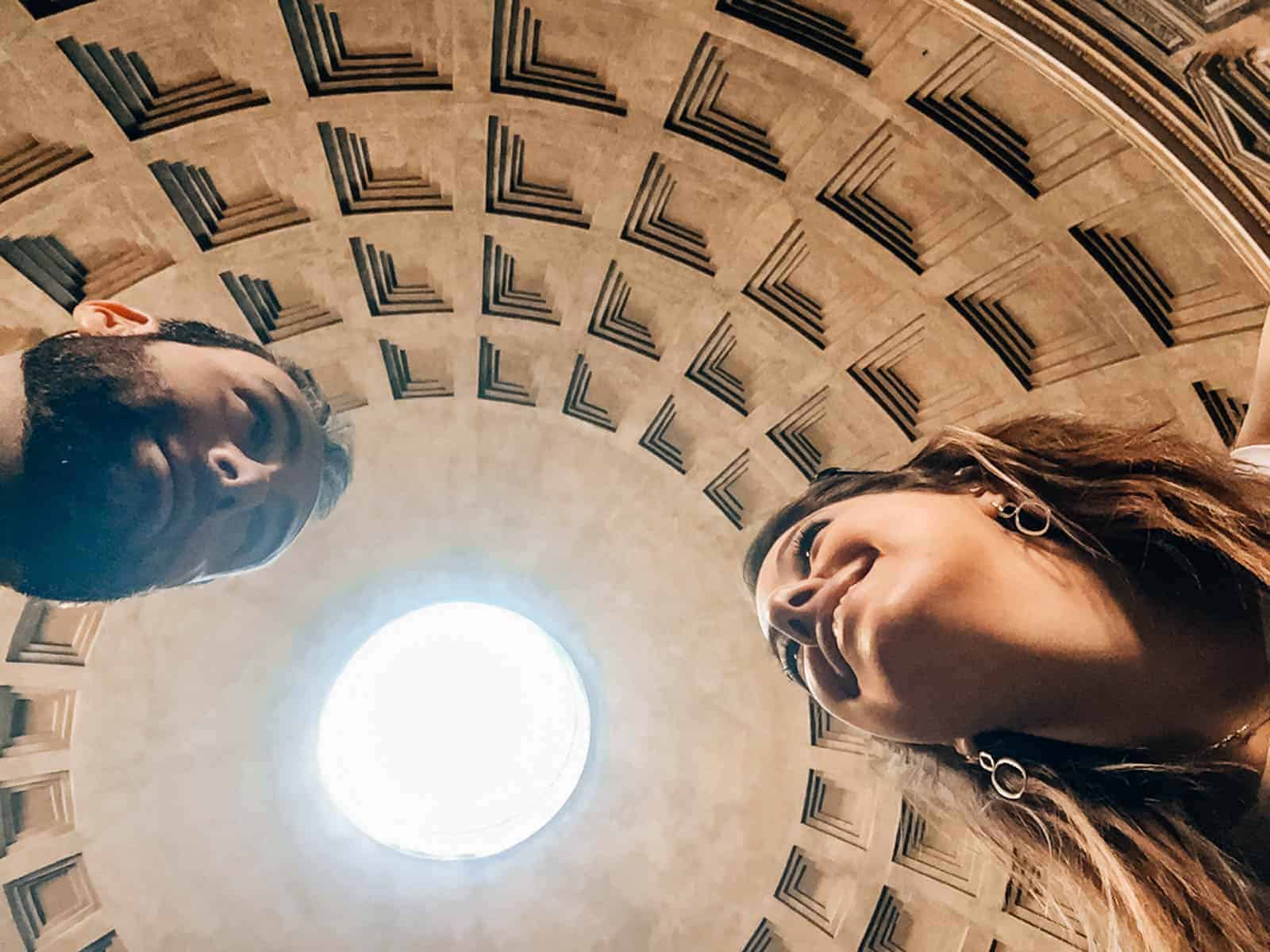 From the Pantheon, continue along Via del Seminario through Piazza di Sant'Ignazio to Via delle Muratte. You'll cross Via Poli and then all of a sudden, there it is.
Trevi Fountain
Trevi Fountain in all its majestic, detailed glory. It really is a stop-you-in-your-tracks moment when you see it for the first time. Again, it will also be crowded but wrestly your way as close as you can for the photo opp, to drop a coin in the fountain (thus ensuring you'll visit Rome again, as the legend goes) and to get a closer look at the intricate carvings.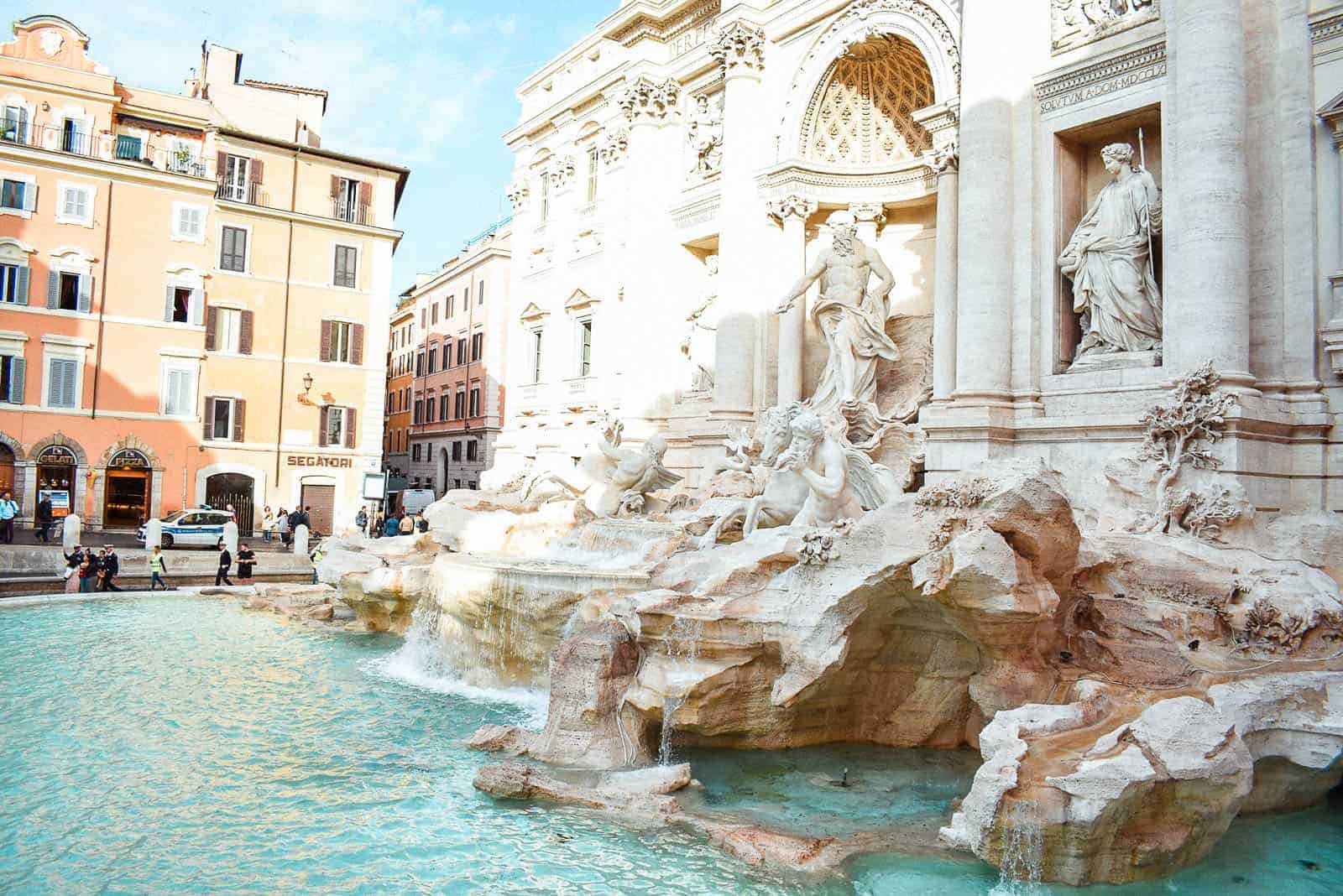 From Trevi Fountain, walk along Via della Stamperia past the Aquedect Ruins to Via di Propaganda and into Piazza di Spagna to climb (or sit on, or just admire as you walk past) the Spanish Steps. If you need a rest, it's lovely to sit on the steps with another coffee or gelato and people-watch some more. If you're ready to solider on, make your way to Piazza del Popolo. Walk through Piazza di Spagna down Via del Babuino until you reach Piazza del Popolo. Take in the square, and then climb the steps up Pincio hill to Pincio terrace and get out your selfie stick, because you'll want to take lots of pictures of the sweeping views of the city this vantage point offers.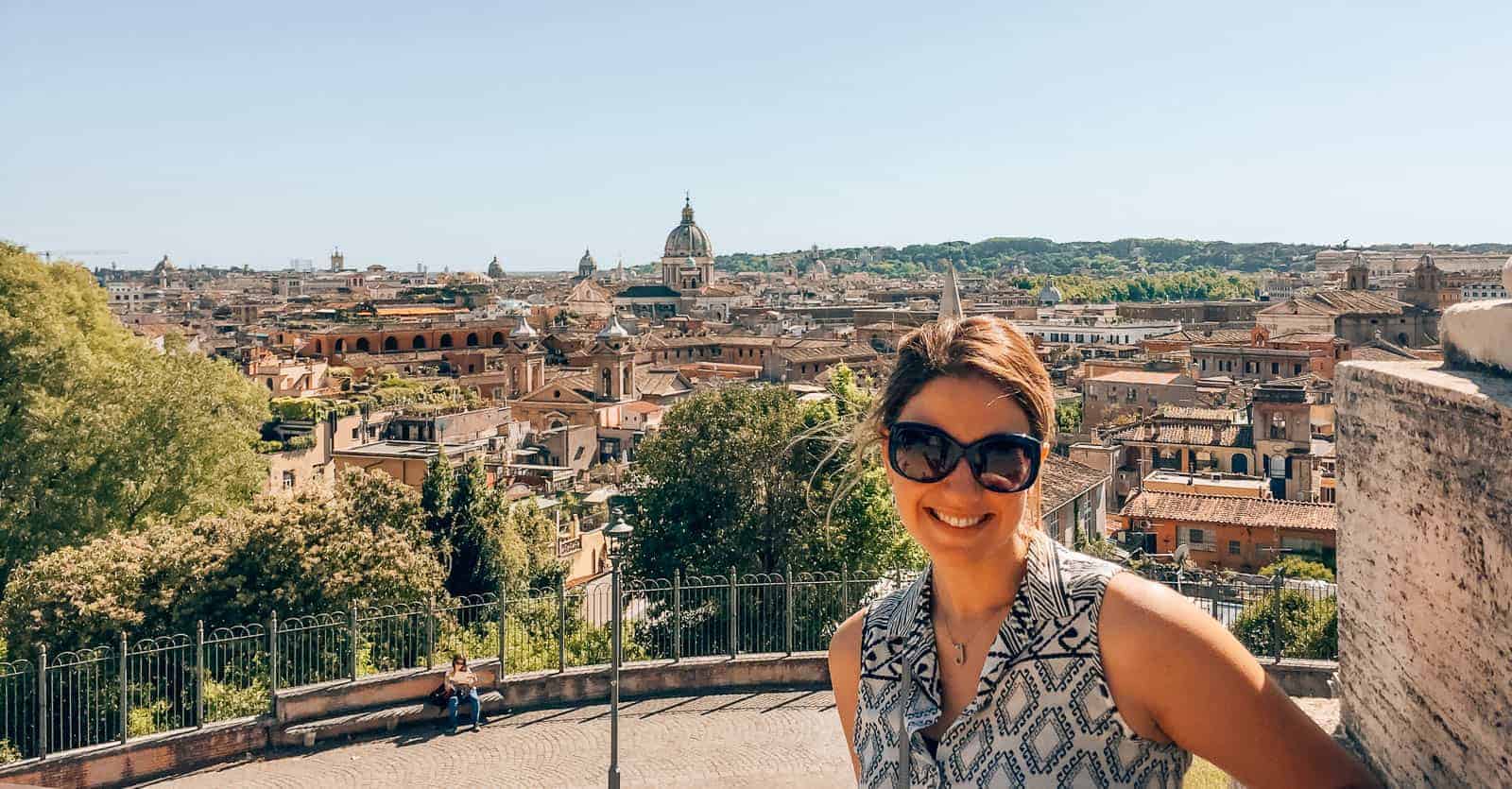 By now you've probably been on your feet for 2-3 hours, so it's time for an aperitif! After you've circled the Piazza del Popolo, find a bar that looks appealing to you and enjoy the classic Italian pre-dinner cocktail, an Aperol Spritz. JB and I stumbled into a random rooftop bar which, for the life of me, I cannot remember or Google the name of, but if you need a suggestion, try the Hotel Russie courtyard, about a 5 minute walk from the Piazza.
Rome Itinerary Pro Tip – Restaurants:

MAKE RESERVATIONS AT YOUR MUST-TRY ROMAN RESTAURANTS IN ADVANCE! DON'T CHANCE IT OR RISK GETTING STUCK AT THE OVERPRICED TOURIST TRAPS. LEAVE ONE NIGHT OPEN FOR SPONTANEITY AND HAPPY ACCIDENTS! ALSO, IF THIS IS YOUR FIRST TIME IN EUROPE, KEEP IN MIND EUROPEANS EAT LATER THAN AMERICANS, MOST RESTAURANTS DON'T OPEN FOR DINNER UNTIL 8:00 PM OR LATER
There are plenty of nearby options for dinner, although I suggest making your way back towards the Pantheon. JB and I had wanted to try Armando al Pantheon, but boy was I naive in trying to walk in without a reservation! We then tried Trattoria da Gino and were also laughed away. Our growling stomachs were not going to permit us to walk much further, so it was a happy accident that we walked across the street and happened upon Poldo e Gianna Osteria. It turned out to be some of the best wine we had during the trip, and they had gluten free pasta for me!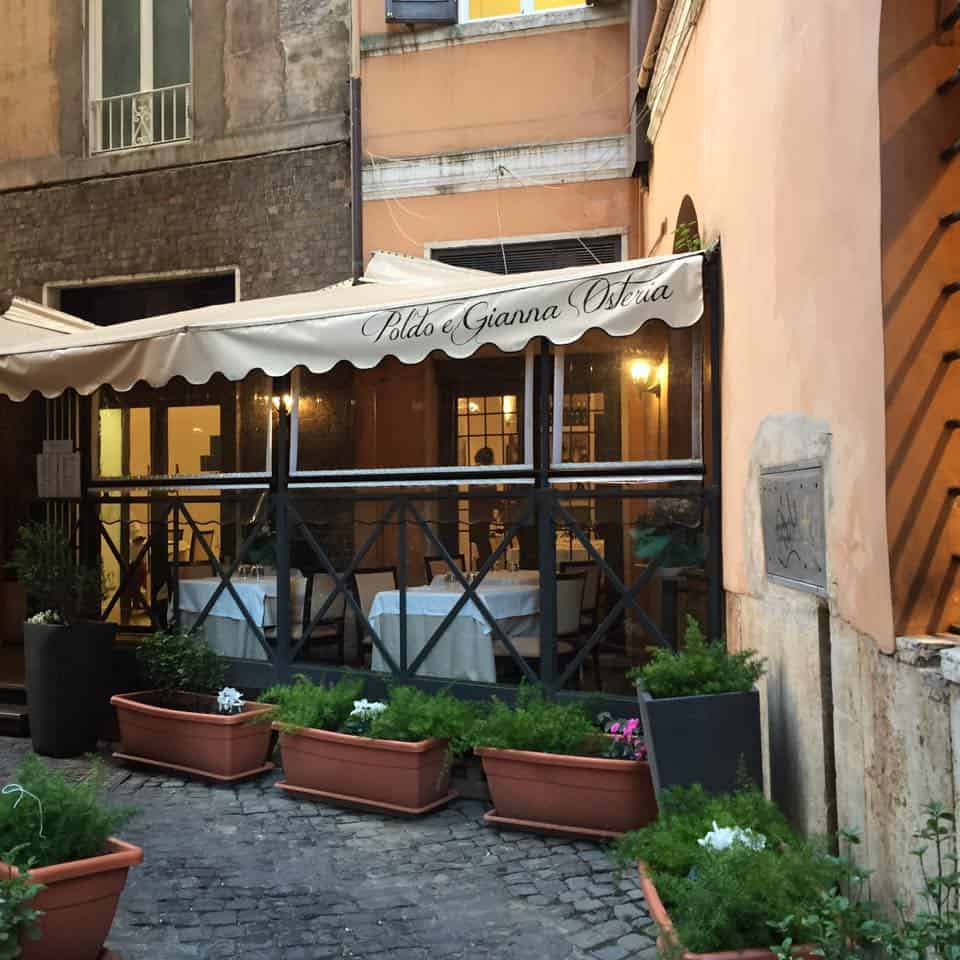 4 DAY ROME ITINERARY DAY 2
Vatican City and Villa Borghese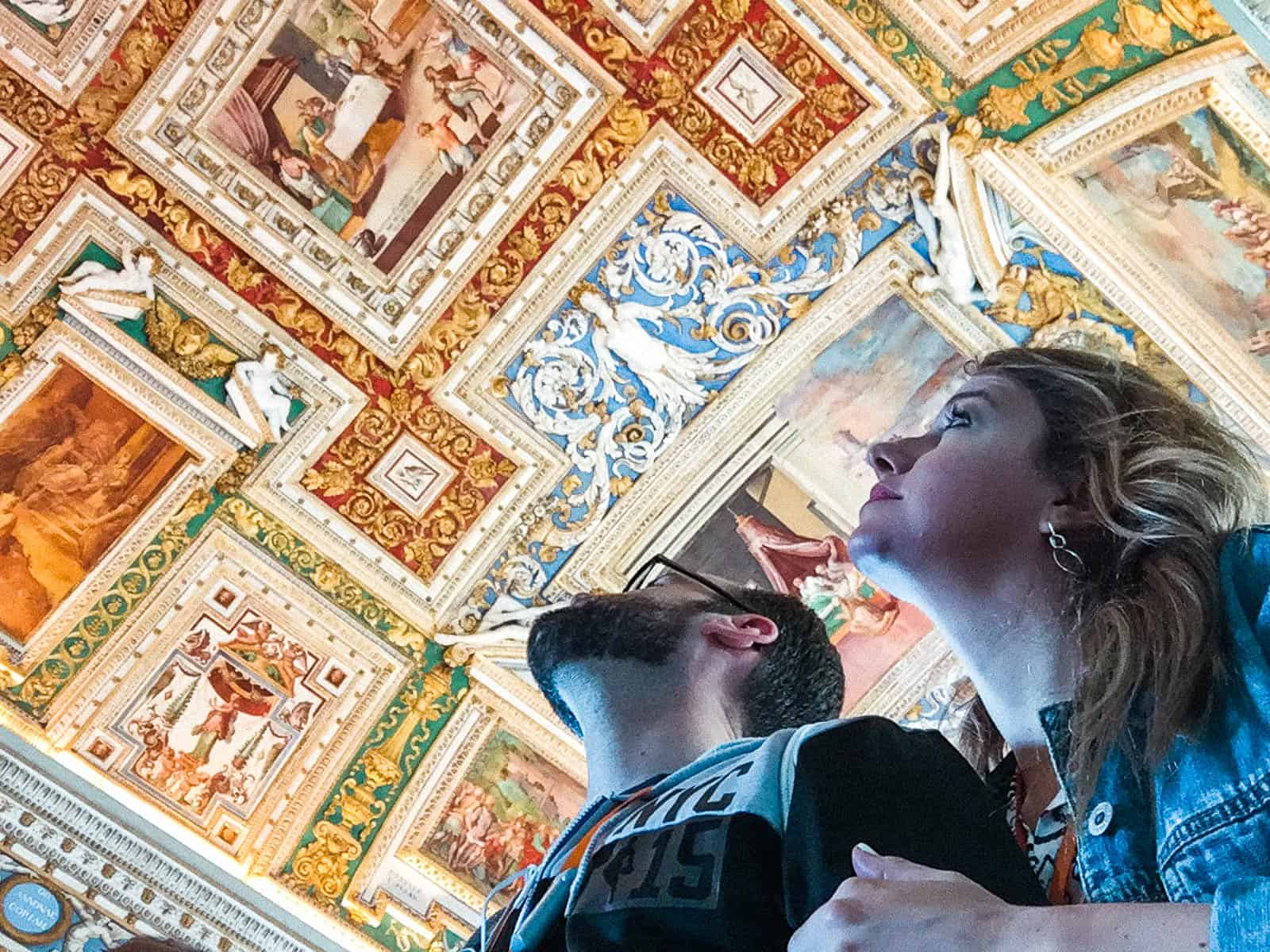 On Day 2 of your 4 day Rome itinerary, your first full day in Rome, head to the Vatican. The two major draws in Vatican City are the Vatican Museum and St. Peter's Basilica. These two sites will take up most of your day, although it can also be nice to wander around Vatican City. But – go early and buy your tickets online in advance. I can't stress this enough.
Go early and buy your tickets online in advance.
You'll still wait in long lines but they'll be slightly less long, and at the Vatican, every little bit helps. It feels a lot like herding cattle but it's also spectacular. If you're a big art or history buff, I would suggest booking a tour of the Vatican as it's extremely overwhelming. The Vatican Museum houses the largest art collection in the world, and you must go through the entire museum in order to get to the Sistine Chapel (the biggest, most famous draw).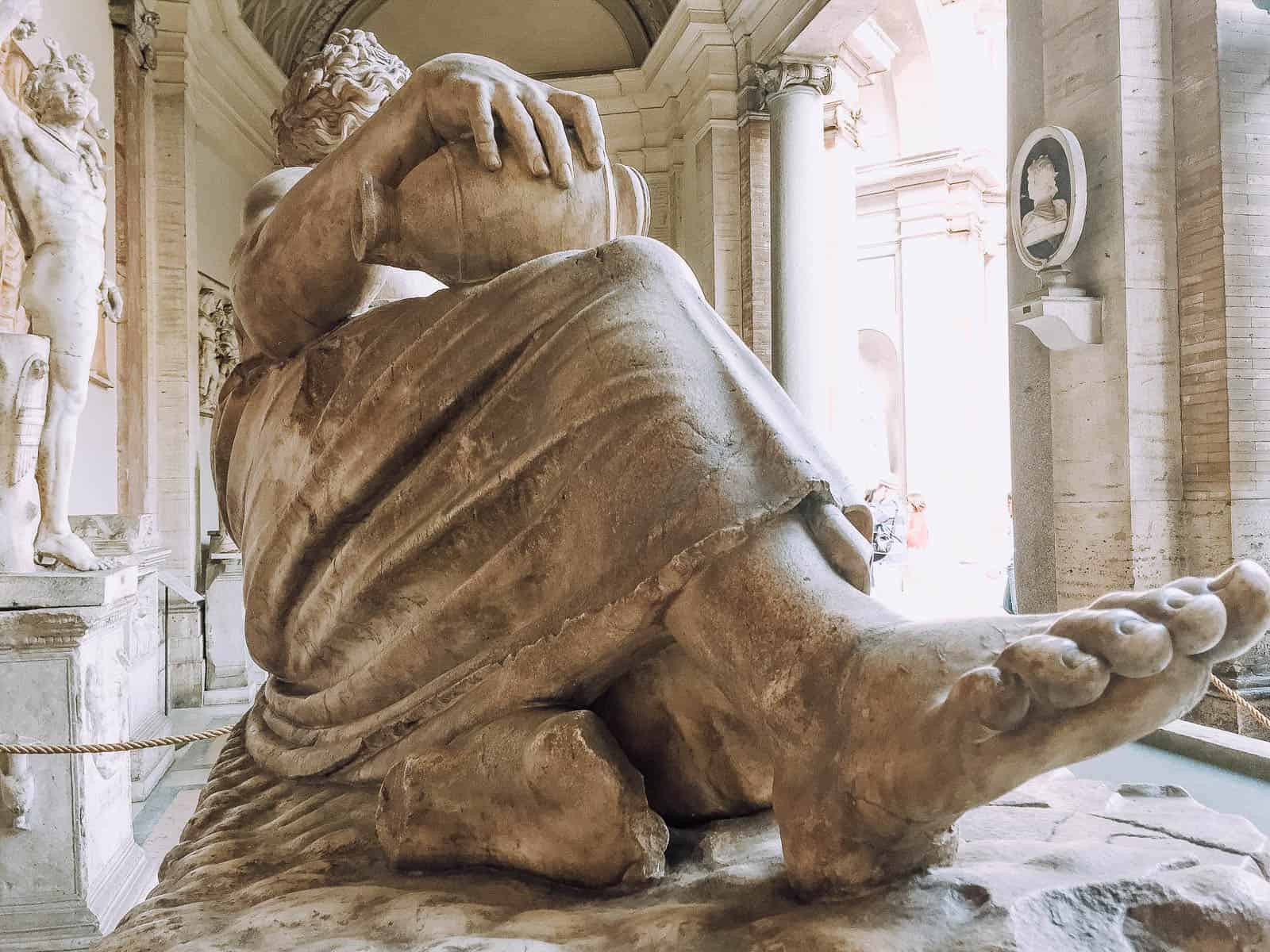 It's fairly straightforward to navigate through the museum. Grab a map at the entrance and decide if you want to beeline straight for the Sistine Chapel via the Museo Cristiano or make your way there leisurely through the Gallery of Maps and the Raphael room. I recommend the latter, as the map room and Raphael rooms are my favorite, and I would prefer to see them while my energy is still high, then end with a breathtaking pause in the Sistine Chapel and then quickly make my way through the Museo Cristiano to the exit.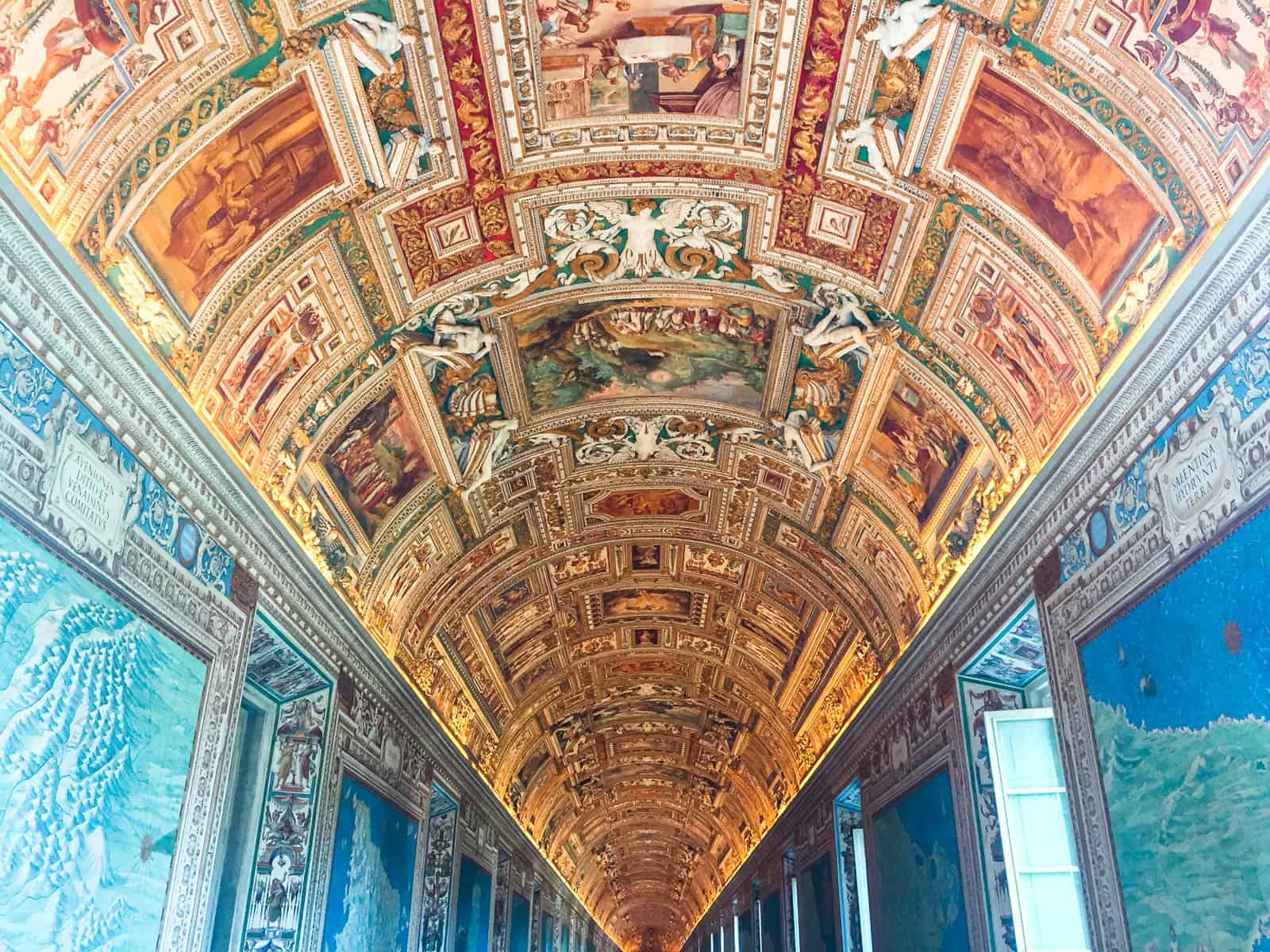 Keep in mind my recommendation is the highlights tour as I like to move fairly quickly through museums but even this route will take approximately 2 hours.
After exiting the Vatican Museum, head to St. Peter's Basilica. We chose to simply admire it from the exterior rather than wait in another hour-plus line, but it is definitely a highlight worth seeing if you're so inclined. The best way to avoid the line would be to arrive when the Basilica opens at 7:00 AM. Remember that knees and shoulders must be covered, and admission is free.
Once you've gotten your fill of history and culture, walk about 20 minutes to the lovely La Zanzara bistro for lunch. It's a local haunt where you'll avoid the crowds and the overpriced, touristy food in the immediate vicinity of the Vatican Museum. Order the house red wine, charcuterie and cheese platter (they have GF crackers!), the artichokes, and rest your weary feet.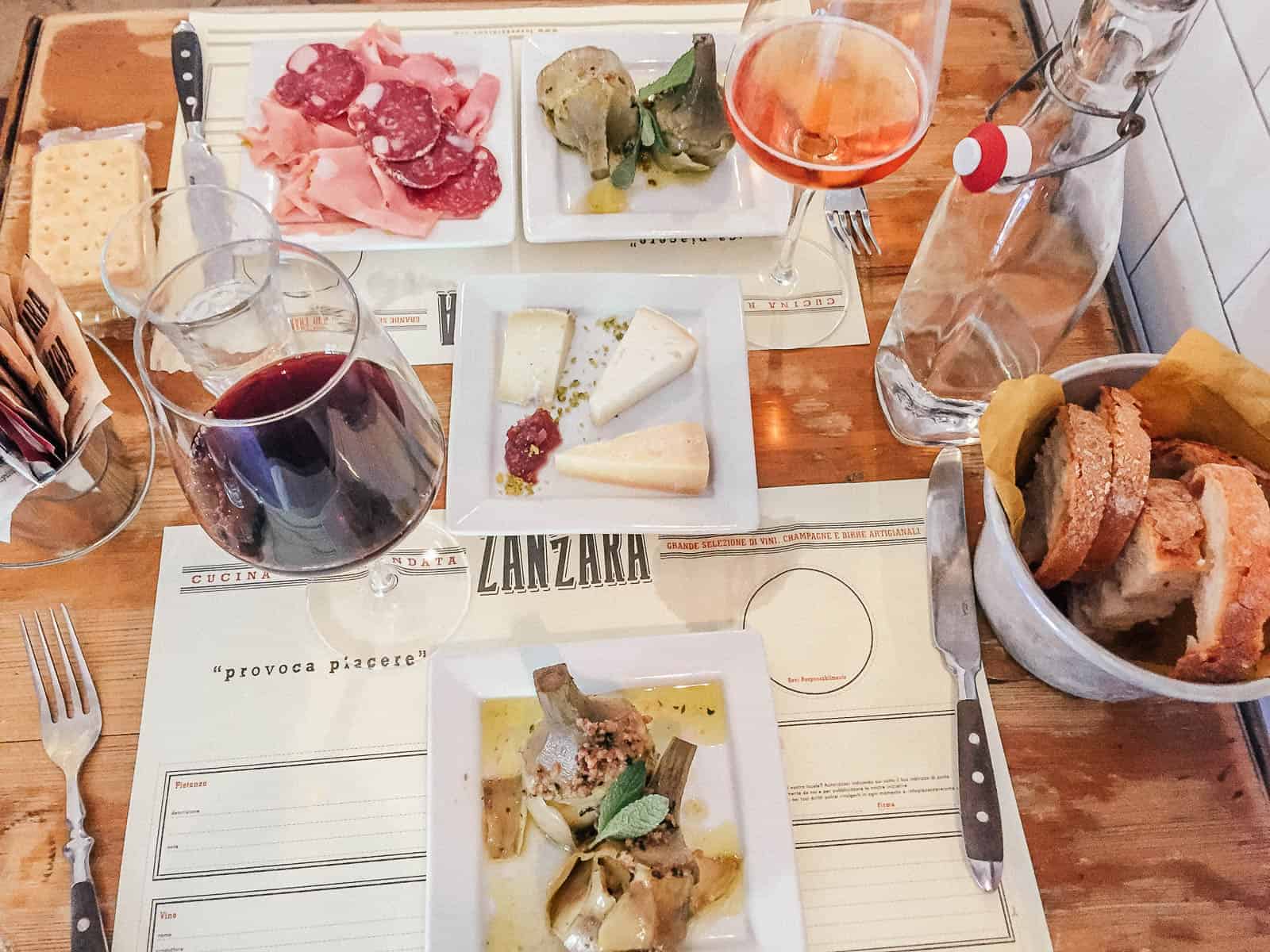 Villa Borghese Gallery and Gardens
When you feel refreshed and ready to continue on, walk about 25 minutes along the Via Cola di Rienzo to the Villa Borghese gardens, the largest green space in Rome that also houses the Borghese gallery. The gallery is closed on Mondays, so plan your visit accordingly. As with almost all the museums and cultural attractions in Rome, you can buy your tickets online in advance and I highly recommend doing so.
After enjoying the gardens, wander back to your hotel to shower, rest and change for dinner. JB and I went to restaurant near our hotel which was recommended by the concierge however it was only average so I'm not going to list the details. Some other restaurant options are Antico Arco, Nonna Betta (get the artichokes!) or if you'd like to eat right by the Borghese gallery and gardens without going back to your hotel, try Girarrosto Fiorentino. Just don't make the same mistake JB and I did, and make reservations well in advance!
4 DAY ROME ITINERARY DAY 3
Day Trip To Florence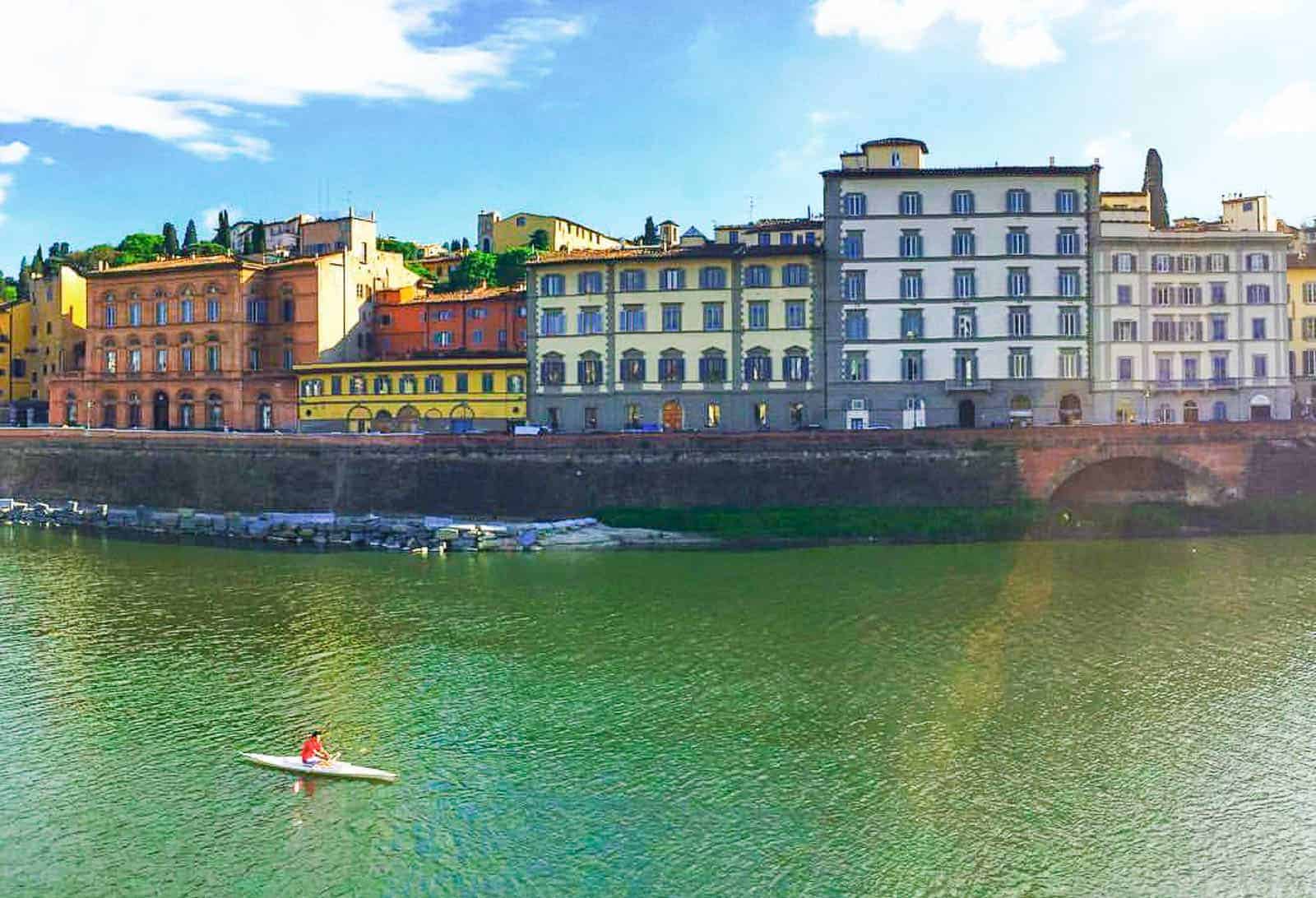 I know what you're thinking. A day trip to Florence? But yes, it can be done and it can be done well. I would first and foremost recommend spending at least 2-3 days in Florence of course, but that's its own trip and if you don't have time to add on to your Roman adventure, this is how to do it in a day.
The train ride from Rome is only about an hour and a half, making it extremely do-able in one day as long as you're prepared to leave early in the morning and get back to Rome after dinner time. It's easy to check train times and purchase in advance via Rail Europe but it's also easy to purchase tickets at the train station ticketing machines as long as you know your train times – just make sure you're getting the high-speed train tickets. Italo and Frecciarossa trains both run high-speed direct from Roma Termini station to Firenze Santa Maria Novella station. Try to get a train that departs between 8:00-9:00 AM and returns around 8:00 PM in order to get your full day in Florence.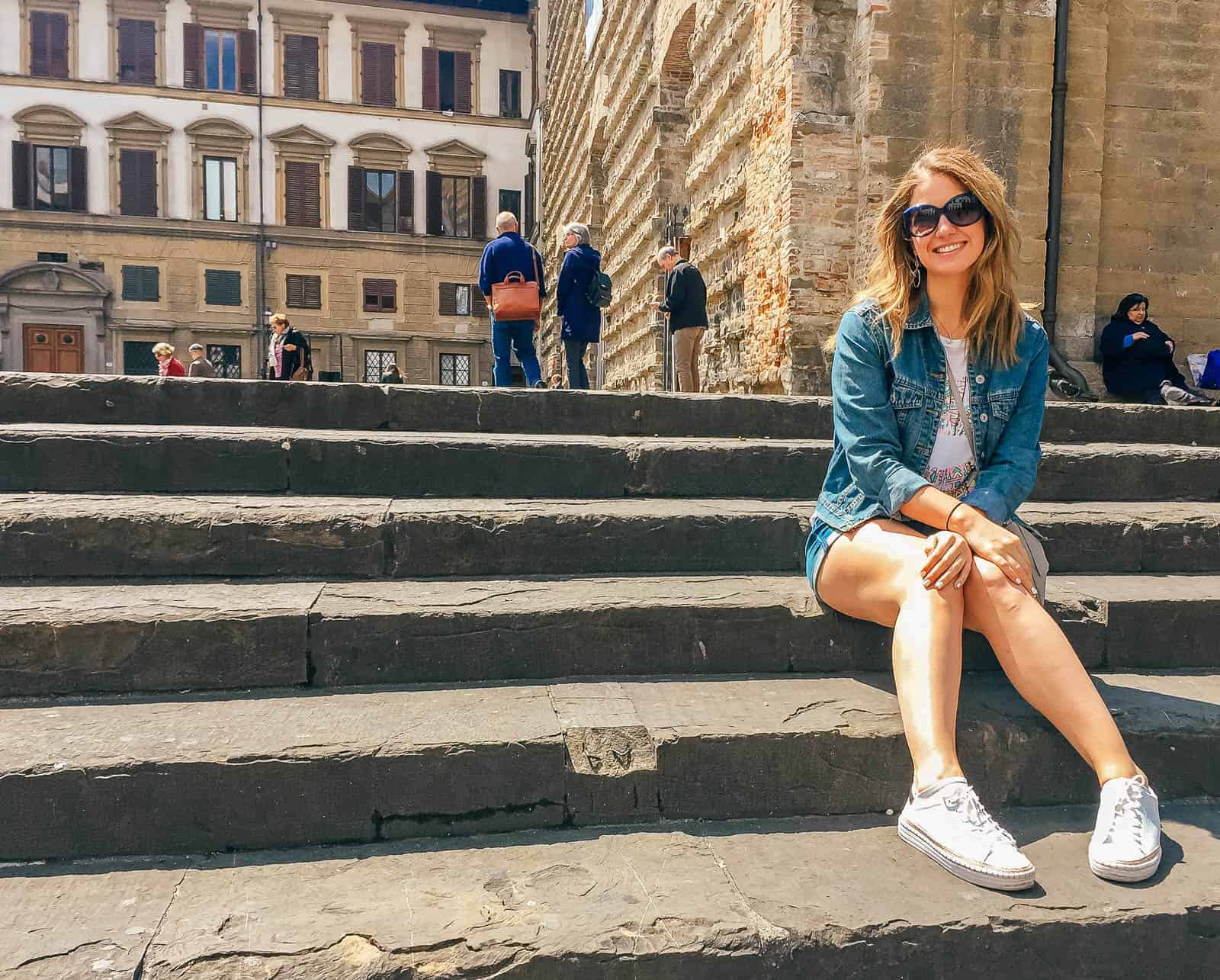 Upon exiting the station, it's a 3 minute walk along Piazza della Stazione to Basilica Santa Maria Novella. Take a moment on the steps to get your bearings, or go inside and see the beautiful frescoes in the Grand Cloister.
Continue on for another 7 minutes along Via del Banchi to the Piazza del Duomo and the magnificent Florence Cathedral. This is another one of those stop-you-in-your-tracks and take-your-breath-away sights the first time you see it. It's almost hard to believe it's real, and it's even harder to believe that it was built in the 1200's and completed in the 1400's.
Admission into the cathedral is free, but be prepared that the lines are usually quite long. It's worth it though! Grab a gelato nearby to pass the time in line and stave off any hunger pangs.
4 Day Rome Itinerary Pro Tip – Shopping in Florence

Should you feel like a little retail therapy after your visit at the cathedral, there is an amazing leather goods store about a 10 minute walk away called Massimo Leathers. It's fairly famous and so will likely be crowded but you'll get a great deal on genuine Italian leather jackets (approximately 200 euros).
If you're hungry, walk a bit past Massimo Leathers over to Mercado Centrale for a smorgasborg of Italian treats, then wander through Mercado San Lorenzo. Most of the products sold here are touristy kitsch but you can get some good pashminas or leather goods. Don't be afraid to bargain!
Visit A Florence Museum
After lunch and a little shopping, wind your way back towards the Arno river to visit the Uffizi gallery. With only one day in Florence, you'll have to choose between the Uffizi and the Galleria dell'Accademia. I recommend the Uffizi, as I love Judeo-Christian and Renaissance art and I think it's just such a beautiful museum. My favorite painting to see is Botticelli's The Birth of Venus. The Accademia is home to Michaelangelo's David though, if that's a priority for you to see.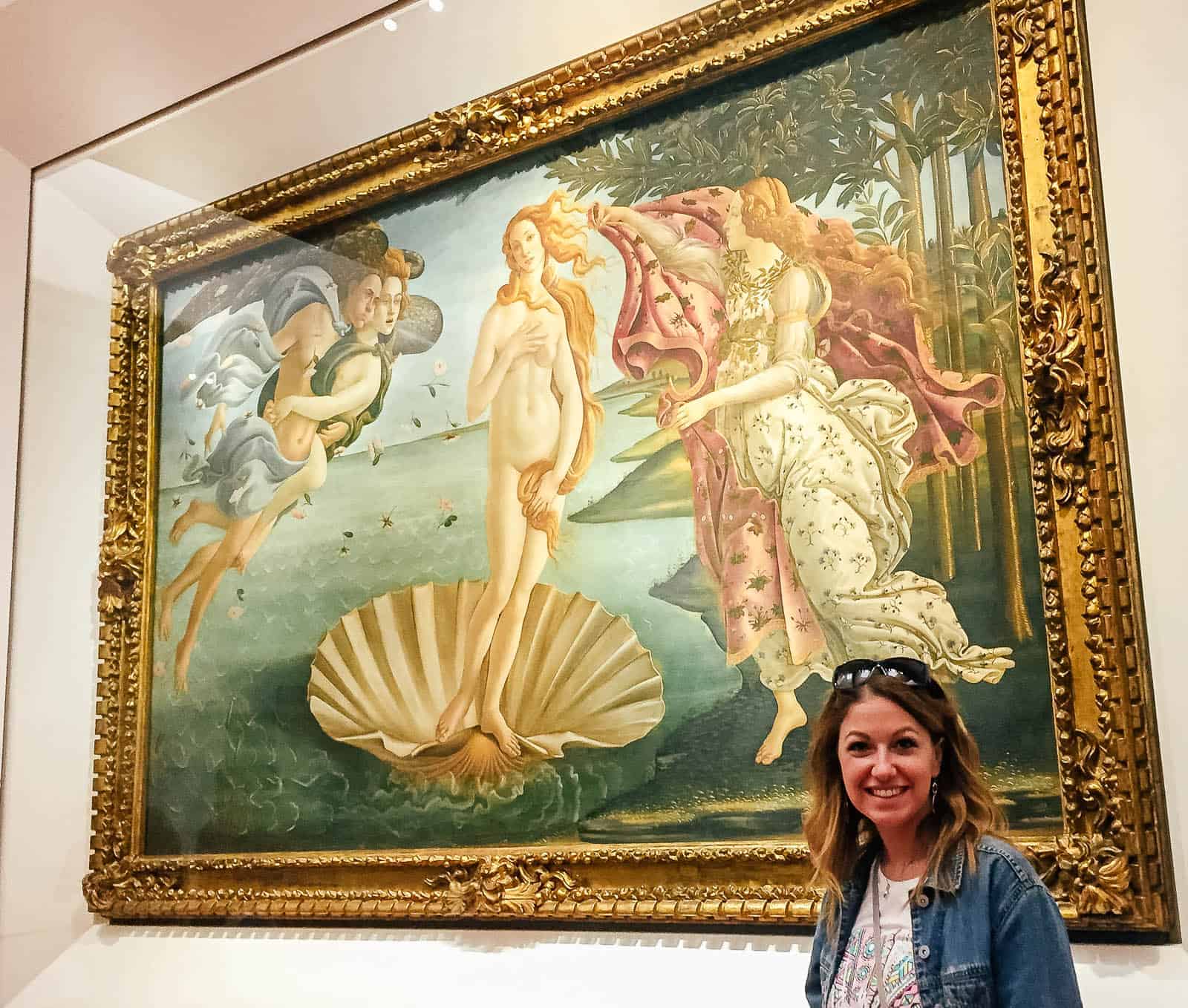 There will likely be a line for the Uffizi but in the afternoon around 3:00 PM it should move fairly quickly. Give yourself about an hour and a half to wander through. As usual, you can also purchase your tickets online in advance to skip the line but you'll have to reserve a specific time and keep to that schedule.
Around 5:00 PM, make your way across the Ponte Vecchio, follow Lungarno Anna Maria Luisa de'Medici along to the bridge and meander across the river. Stop in the middle of the bridge to admire the views.
Now it's time to make your way to 4 Leoni for an early dinner before heading back to the train station. 4 Leoni is a local restaurant with simple but delicious food. Fair warning – while gluten-free pasta is fairly common in Italy now, do not ask for it at this restaurant (even though they have it). The look of disdain on my waitress's face still haunts me to this day, as she sniffed,
"Italy has the best pasta in the world you want to eat the grocery store box of gluten free Barilla? Why would you do that?"
Fair point.
I ordered the beef and it was phenomenal. Of course, JB taunted me with pasta the whole meal.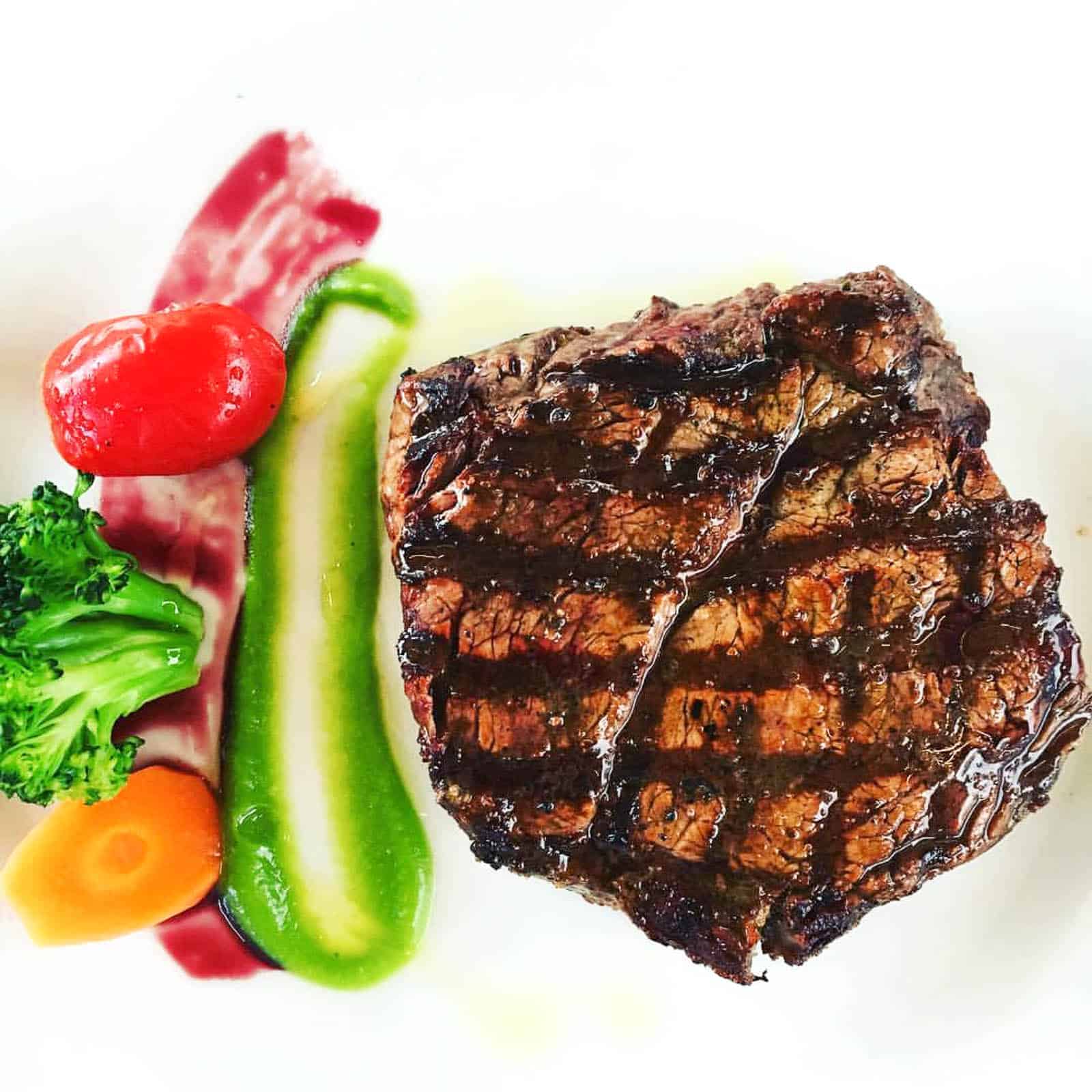 And there you have it, you've hit the highlights of Florence in one day and it's time to make your way back to the train station to catch a train back to Rome. Of course, there's so much more to see in Florence but hopefully this day trip gave you a taste and whet your appetite to return!
4 DAY ROME ITINERARY DAY 4
The Forum, The Colosseum and Trastevere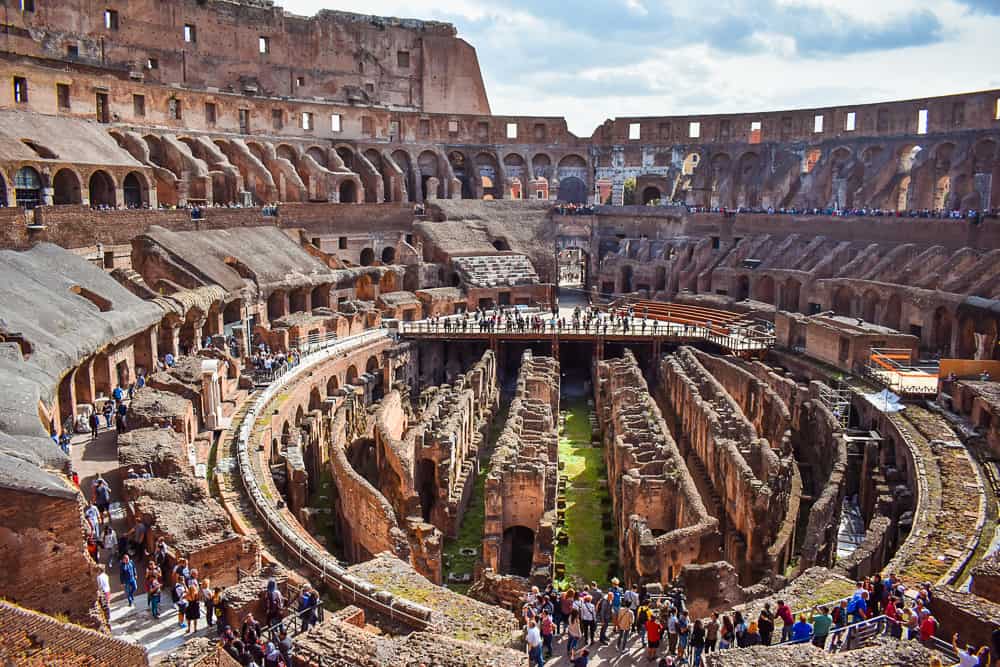 You didn't think you'd leave Rome without visiting the Forum and Colosseum, did you? Of course not, we just saved the best for last!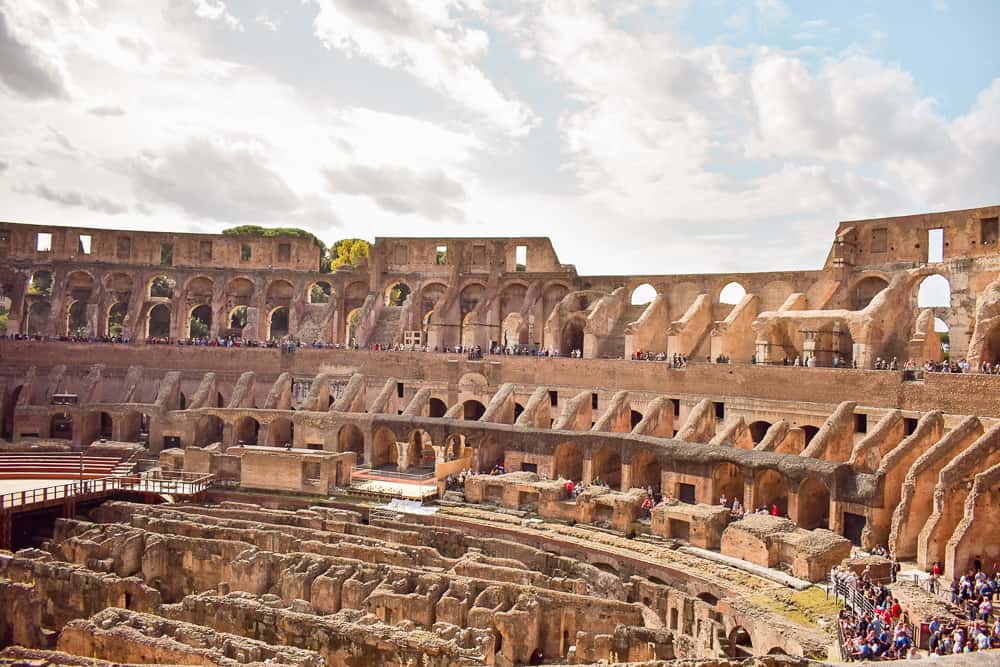 The Forum and Colosseum are about an 8 minute walk from each other, so it's easy to pick your preferred first stop. Both sites will have lines but – you guessed it – you can buy your tickets online in advance to minimize your wait times. I suggest the Forum first, because there's more walking and less shade so it's probably better to go earlier before it gets too hot and crowded. I didn't love the Forum but that might be because we didn't purchase any guidebooks or audio guides to help explain the historical significance of each site. It is, however, pretty incredible to realize that you're standing at the epicenter of the Roman Empire. Palatine Hill is considered the same site as the Forum so you can visit both with one ticket.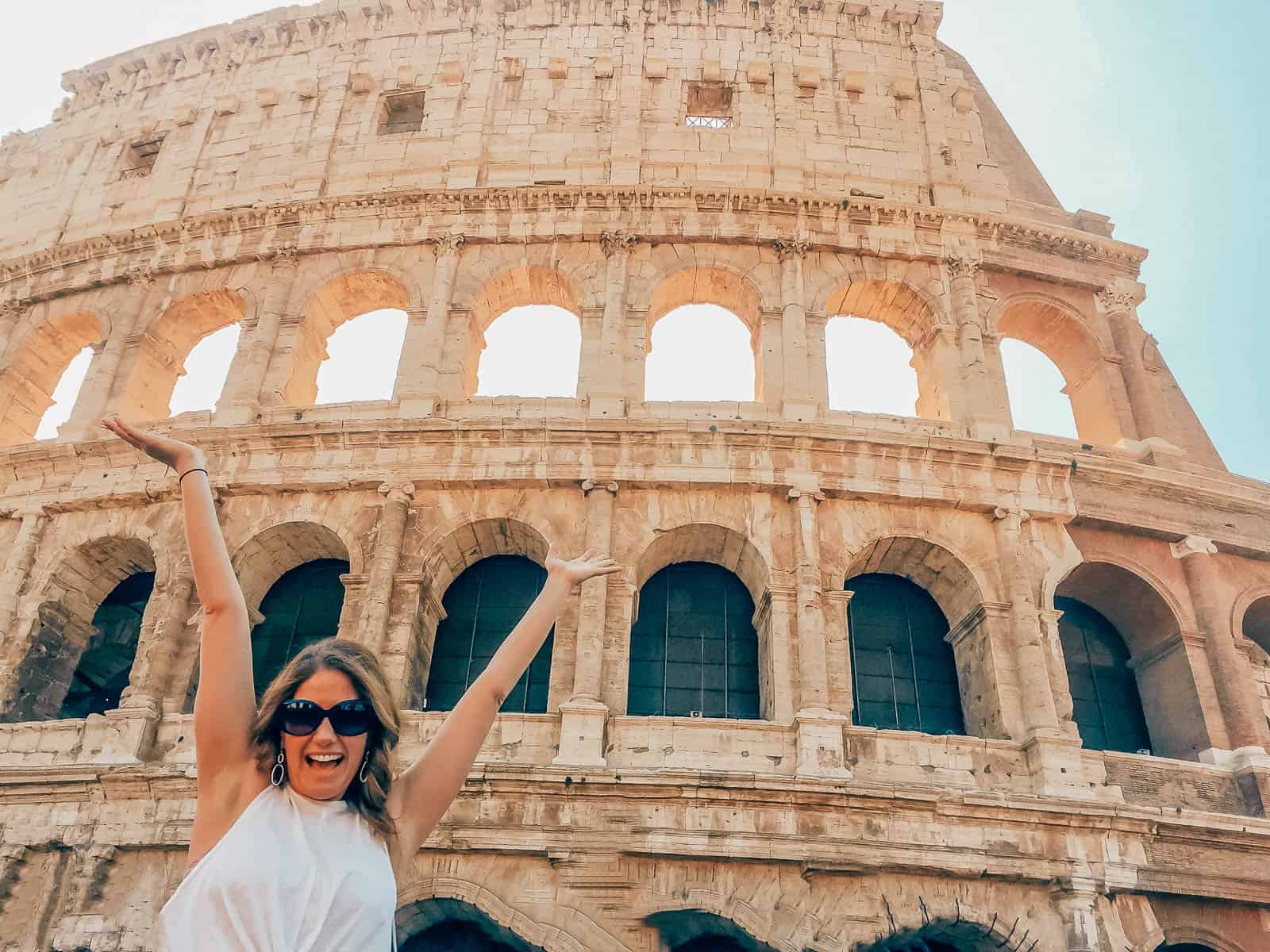 Once you've fully explored the Forum, make your way to the Colosseum and wind your way through the vast amphitheater. The architecture of the Colosseum is pretty spectacular and standing on the top ring yelling "are you not entertained?" at JB was pretty darn fun.
I would suggest giving yourself at least 4-5 hours for the Forum and Colosseum, assuming about an hour and change exploring each site and about an hour in line at each site.
Wander Around Trastevere, The Brooklyn Of Rome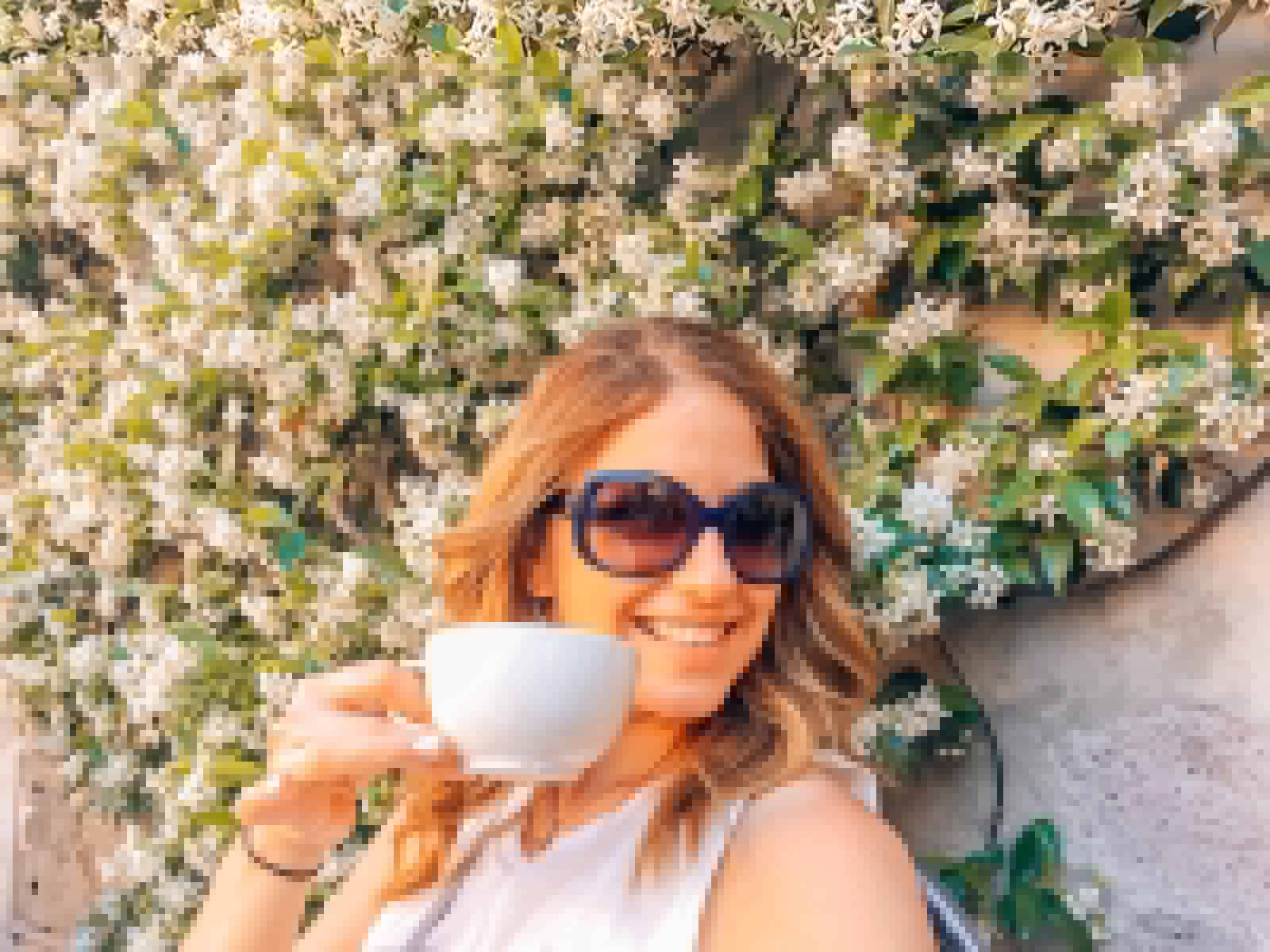 This morning included a lot of walking and, most likely, being outside in the hot sun, so it's time for a much-deserved lunch break. Hop in a taxi or Uber over to Trastevere, a hip little neighborhood on the other side of the river filled with adorable cafes, restaurants with charcuterie hanging from the windows and outdoor tables overflowing with cheese and wine.
Pop into whichever restaurant looks good to you. While away the afternoon wandering from piazza to piazza, pausing to be entertained by the street performers, perusing small boutiques and generally relaxing in the quieter streets of this neighborhood.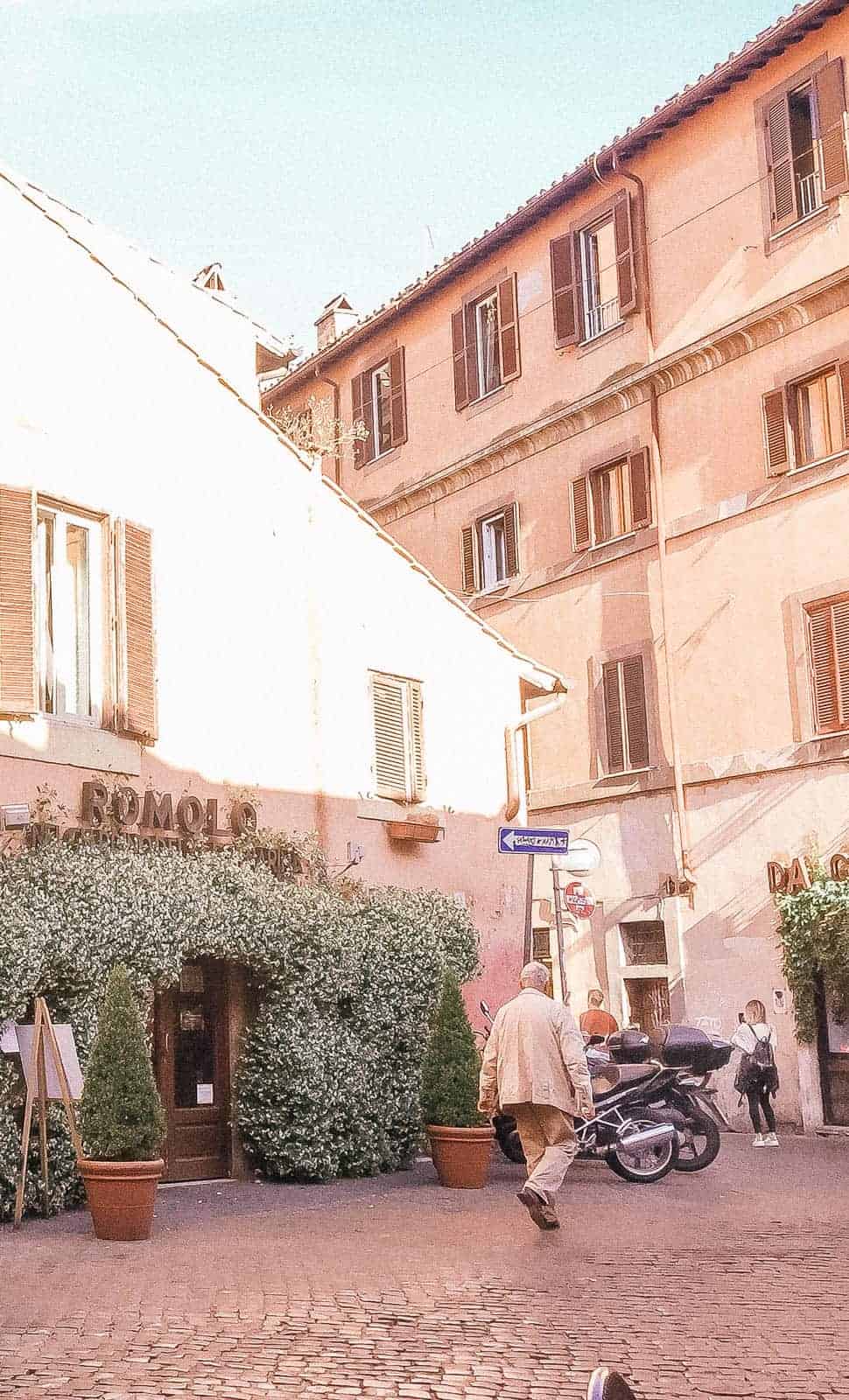 Trastevere also has amazing nightlife if you choose to continue your evening there, just keep drinking and eating your way through the streets!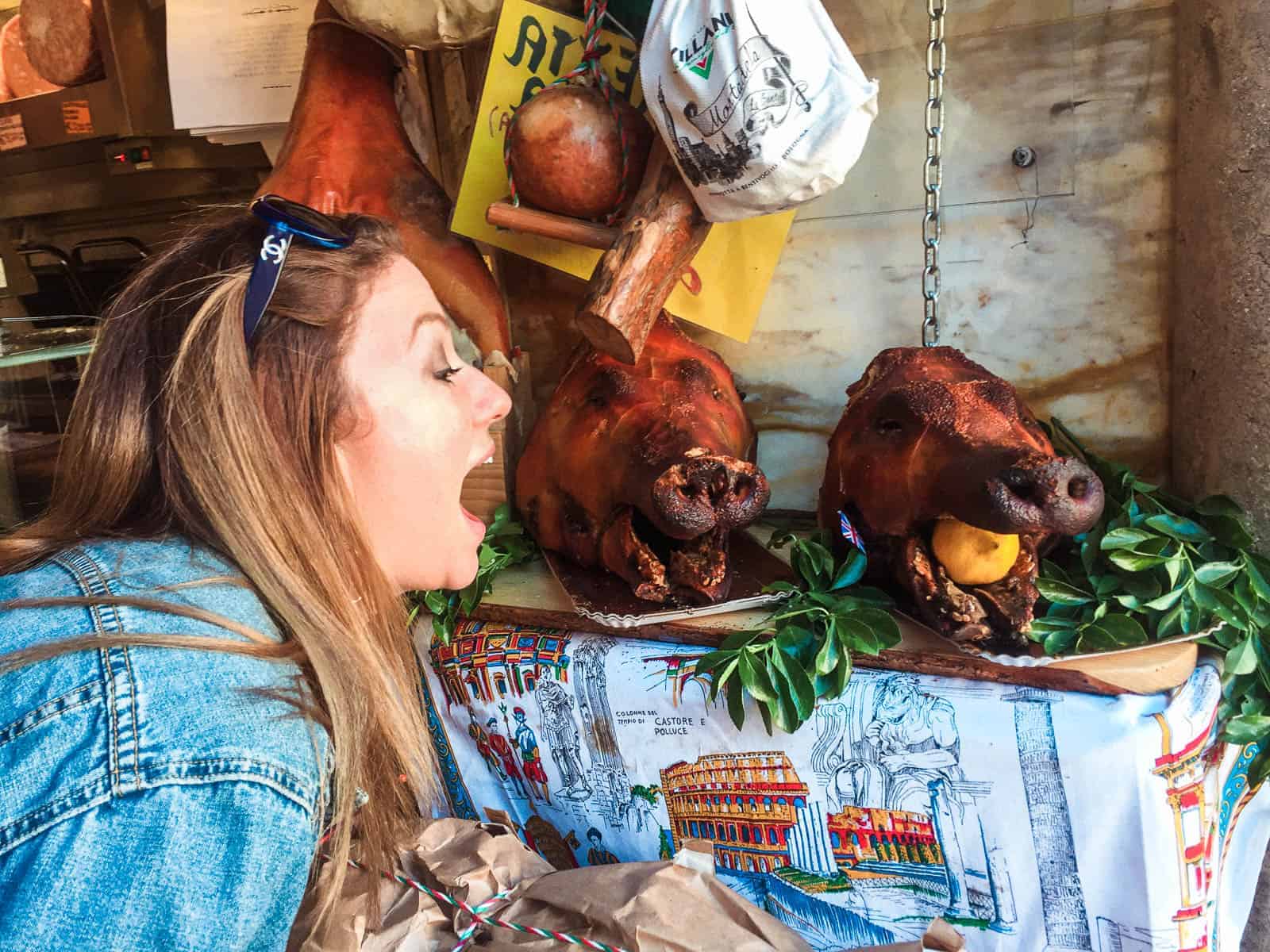 If you'd prefer to have dinner elsewhere, JB and I went to La Tavernaccia, a very local and slightly out of the way restaurant, where all meats are cooked in the traditional style in a wood-burning oven.
Finally, make your way back to your hotel and collapse into bed, you deserve it!
4 DAY ROME ITINERARY: ALTERNATIVE ACTIVITY IDEAS
If any of the above activities aren't to your taste or interests, here are a few other ideas. You can swap in any of these activities as well:
Wine tasting: There are many tours that offer wine-tasting in the hills of Tuscany and depart from Rome.
Pompeii: You can visit Pompeii in one day from Rome, but be prepared for a very long 12+ hour day with an early start.
Tiber River cruise: See the ancient city from a new vantage point along the river.
Villa D'Este and Tivoli: Spend the day exploring this picturesque town just east of Rome.
And there you have it, the perfect four days in Rome itinerary! Did you visit? Tell me all about it in the comments below and if you're looking for even more Italy travel ideas, you might enjoy my Puglia Travel Guide and 5-Day Puglia Road Trip Itinerary.

Love this post? Pin it to save for later!