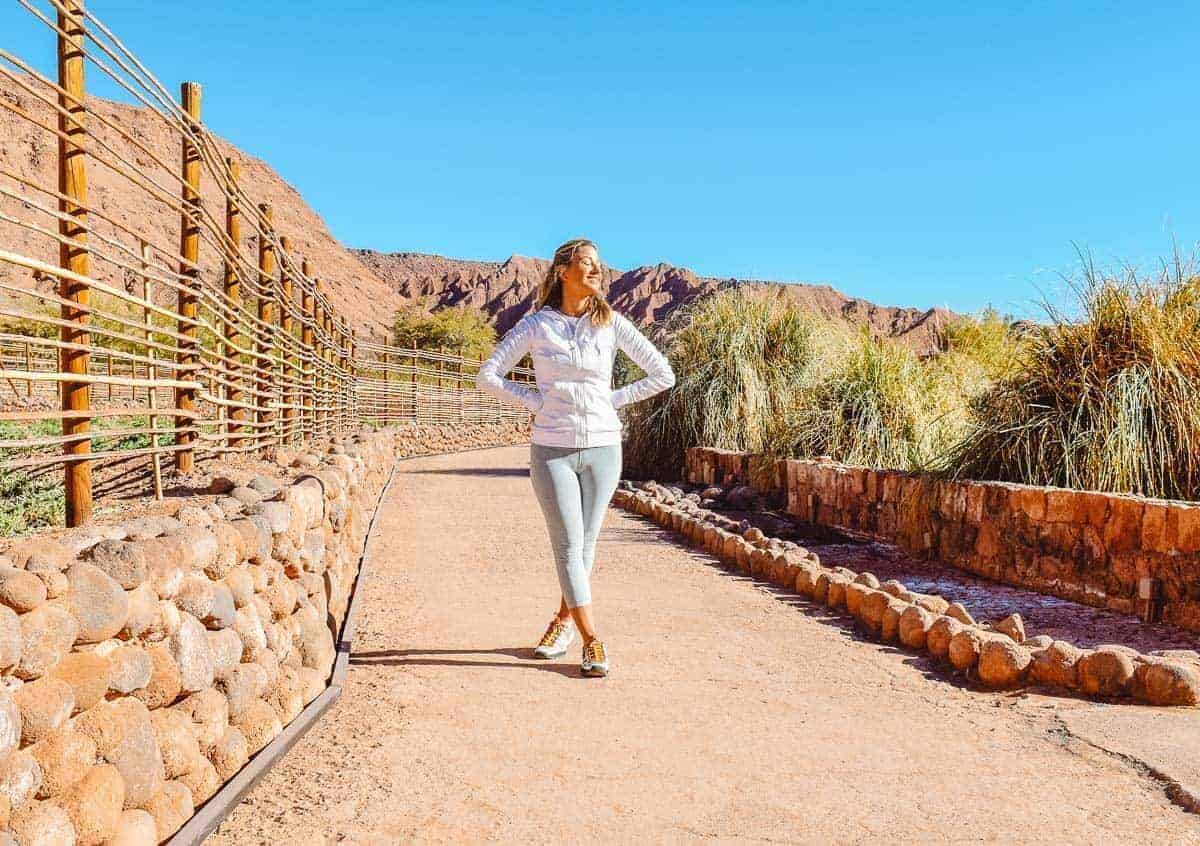 Leggings // Jacket // Shoes (similar)
Chile's Atacama desert is one of the most surreal, majestic landscapes in the world. It's also one of the driest deserts in the world, so arid in places that no plants or animals can survive in the wild. This Atacama desert packing guide will ensure you're prepared for all the adventures Atacama has to offer!
When visiting the Atacama desert, you'll climb golden sandy dunes, hike across salt flats, look up at 7-foot tall cacti, relax in a hot spring and experience some of the most incredible stargazing in the world. These varied experiences – plus the dry, dusty days and cooler nights – mean you'll have to pack smart when visiting the Atacama desert.
This handy guide will help you with everything you need to know about what to pack for a trip to the Atacama desert.
When packing for the Atacama desert, you'll want to keep in mind two key things: the climate and the altitude:
Altitude: Atacama sits at an altitude of 8000 feet above sea level, in a terrain that gets little to no rain and very minimal cloud coverage, if any. It's important to be very mindful about sun protection and using SPF.
Climate: Like most desert climates, San Pedro de Atacama has cool mornings, warm days and chilly nights. This means you'll want to pack lots of layers for the varied temperatures throughout the day.
Planning a trip to San Pedro de Atacama? You'll definitely want to check out these posts as well:
Alto Atacama Hotel Review: The Best Place To Stay in San Pedro de Atacama
San Pedro de Atacama: Ultimate Travel Guide
Photo Diary: 22 Majestic Photos of Chile's Atacama Desert
In addition, all the best things to do in Atacama revolve around getting out into nature. There are tons of hikes (from easy to extremely difficult), hot springs, and excursions that usually involve getting a bit dusty and requiring good, supportive and closed-toe shoes. Trust me, do not try to hike Moon Valley in flip flops!
(Disclosure: This post may contain affiliate links which means I may earn a small commission if you make a purchase from a link in this post, at no additional cost to you. Additionally, as an Amazon Associate I earn from qualifying purchases. Thank you for supporting this site!)
Below is the perfect Atacama desert packing guide to ensure you're prepared for your trip to Northern Chile!
(Additional Disclosure: I was visiting Chile as part of a work trip, so all expenses were covered by my former employer which is unrelated to this blog. This post is not sponsored in any way and all opinions are my own)
Atacama Packing List: Shoes
1-2 pairs of regular sneakers, 1 pair hiking shoes, 1 pair evening boots/booties, 1 pair sandals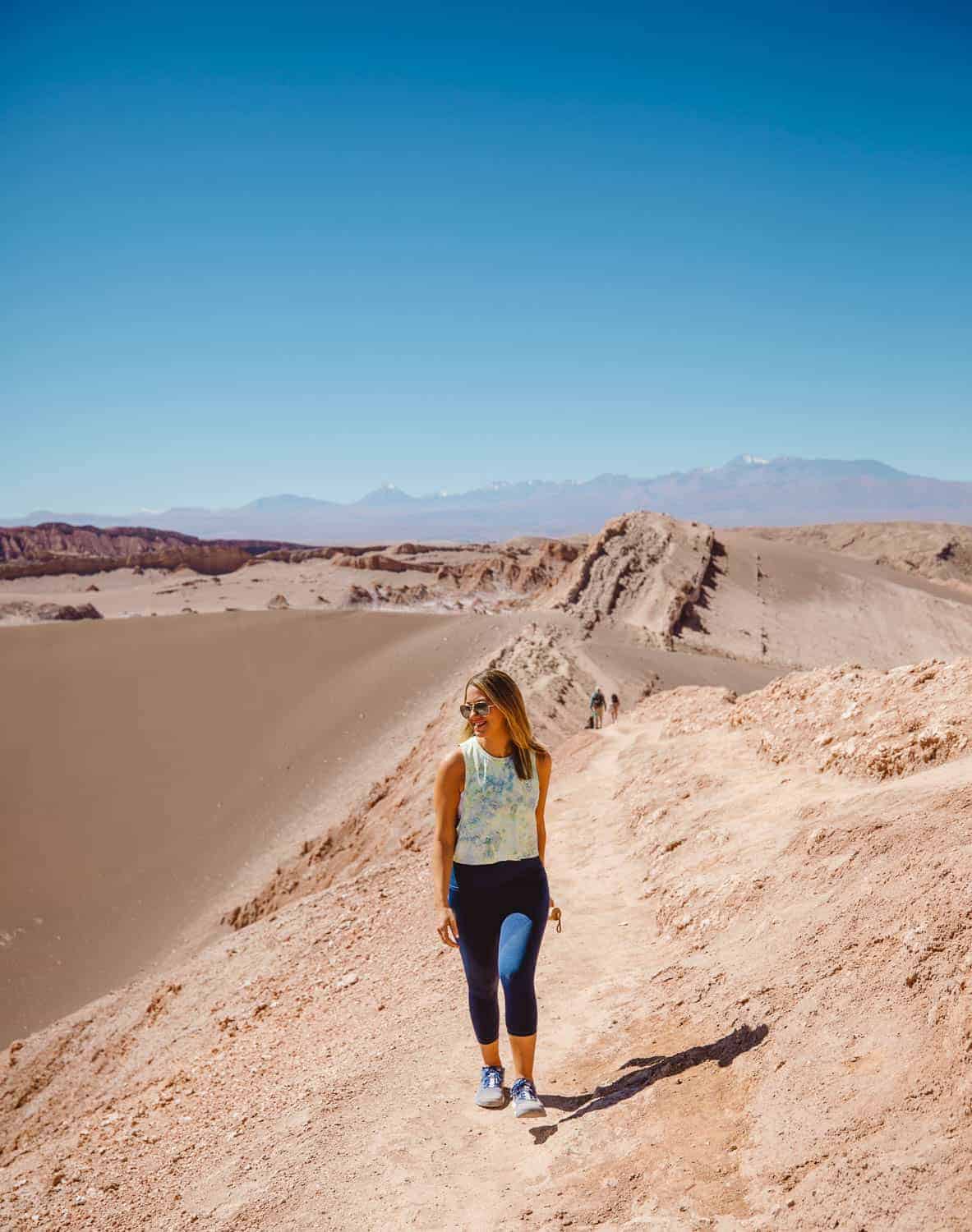 Similar: Leggings // Tank / Shoes // Sunglasses
I recommend 1-2 pairs of sneakers and/or 1 pair of good quality hiking shoes. You won't need hiking shoes for every activity but you'll definitely want them for some of the harder or longer hikes. I wore these Merrell hiking shoes for the Cactus Valley hike because it was more rocky, but was totally fine wearing my regular Adidas for Moon and. Mars valley.
In the evenings, which can get quite cool, I recommend wearing booties with either a flat or chunky heel – even walking around the grounds of a hotel the ground can be sandy or rocky so you don't want to be wearing stiletto heels. A pair of cute flat sandals that can multi-task for evenings and pool/water activities will round out your footwear packing list.
Shop Shoes For Atacama:
Atacama Packing List: Sports Bras
3-4 supportive sports bras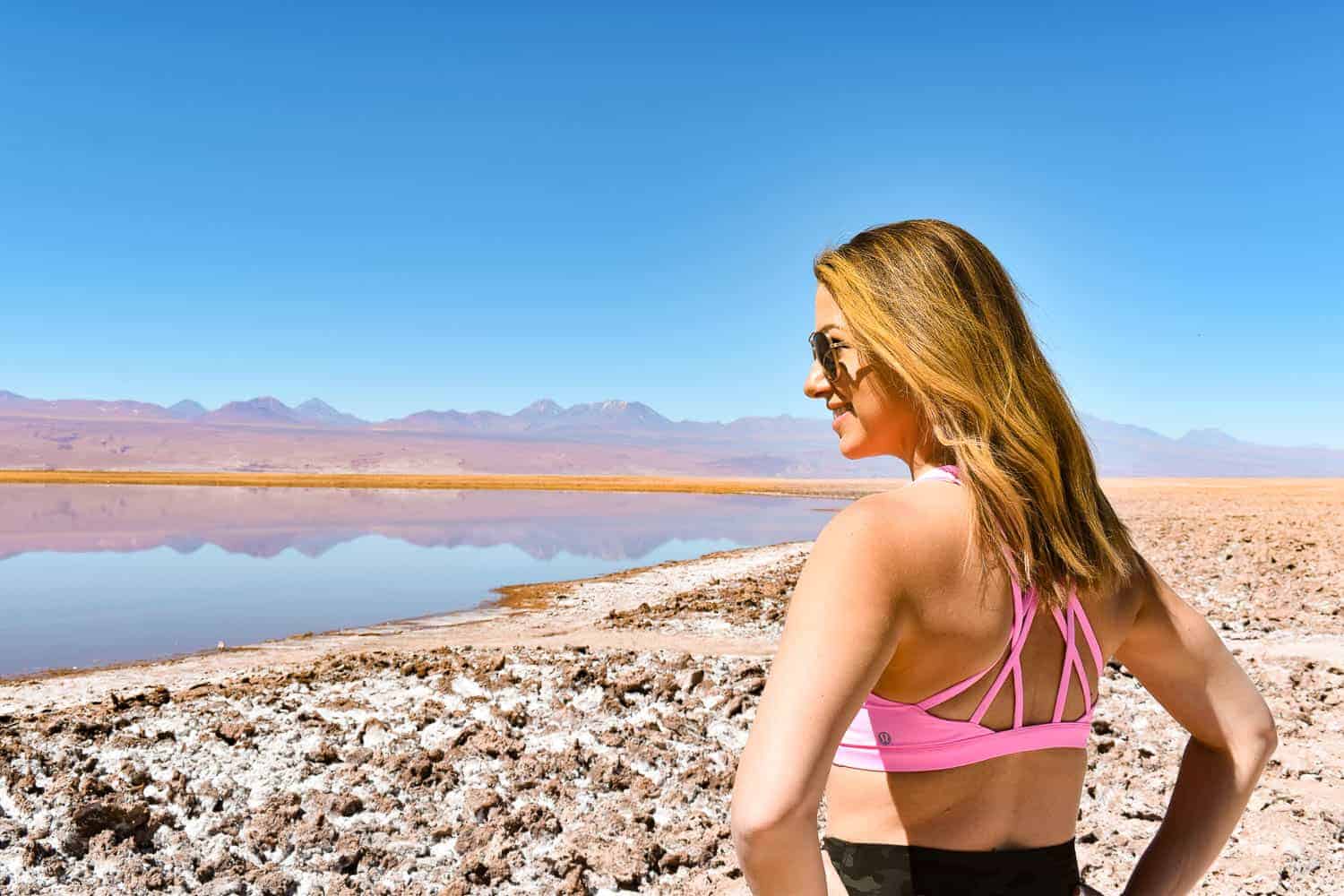 You're going to get sweaty and dusty during the day when you're out exploring the Atacama desert, so I recommend bringing 1 supportive, moisture-wicking sports bra per day (maybe 1 for every 2 days). I also like to match my sports bras to my tanks and leggings, so I enjoyed coordinating my outfits with a hot pink bra and camo leggings, a white strappy sports bra with pale blue leggings, and so on 🙂
Shop Sports Bras For Atacama:
Atacama Desert Packing Guide: Tops
4-6 tank tops, 2 lightweight hoodies or sweater, 2 athleisure outerwear layers, 2-3 long-sleeve shirts, 1 vest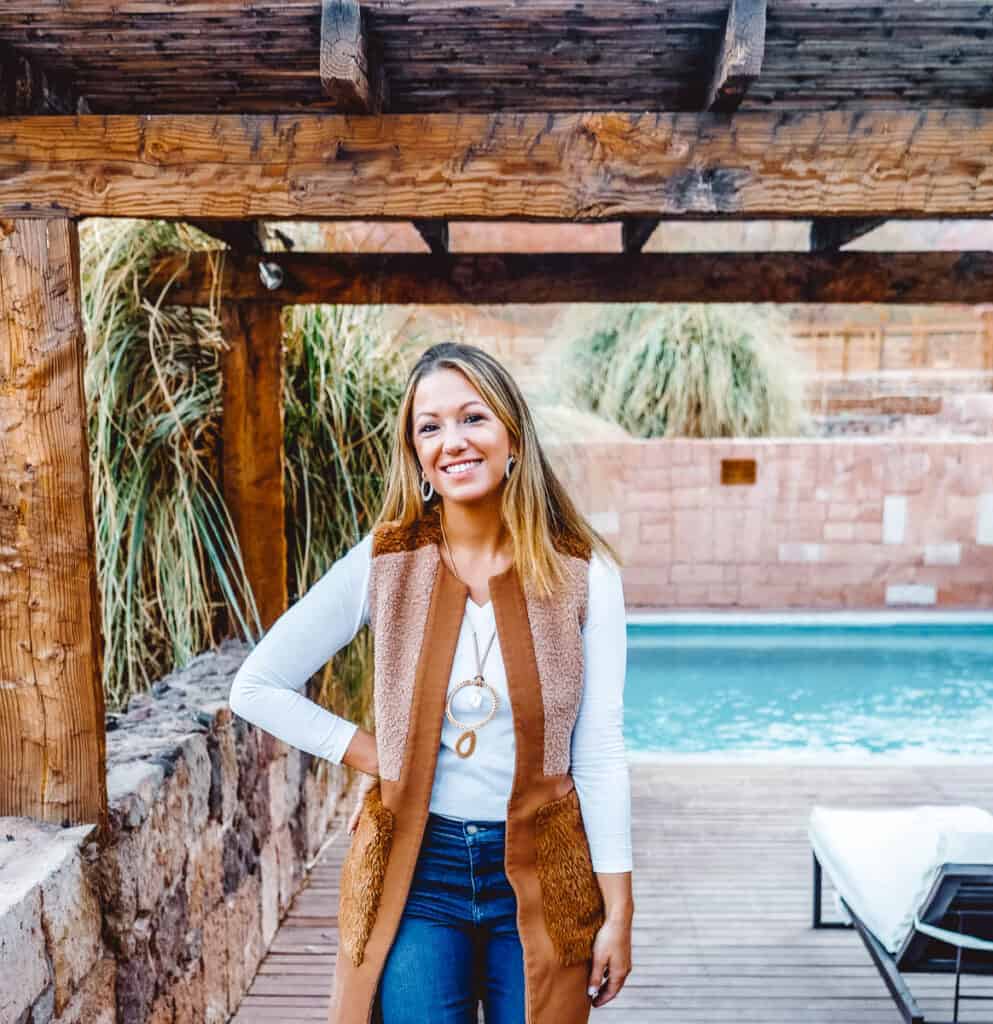 Vest // Long-sleeve tee // Jeans // Similar Necklace
I suggest bringing 4-6 athleisure-style tank tops in lightweight moisture-wicking fabrics. You'll be wearing these every day! To layer for the cooler mornings, pack a few lightweight athleisure-style jackets or zip-ups – I love the LuluLemon ones. For the evenings, pack 2 hoodies or sweaters, a few long-sleeve shirts and a vest. I love Patagonia and North Face hoodies and vests for easy layering. Also keep in mind, Atacama is incredibly casual – you do not need even mildly dressy evening wear. Jeans, cute long-sleeve tops and a sweater or jacket with boots will be your evening uniform!
Shop Tops For Atacama:
Atacama Desert Packing Guide: Leggings and Pants
4-6 pairs of leggings, 2 pairs of jeans, 2 pairs of shorts (optional)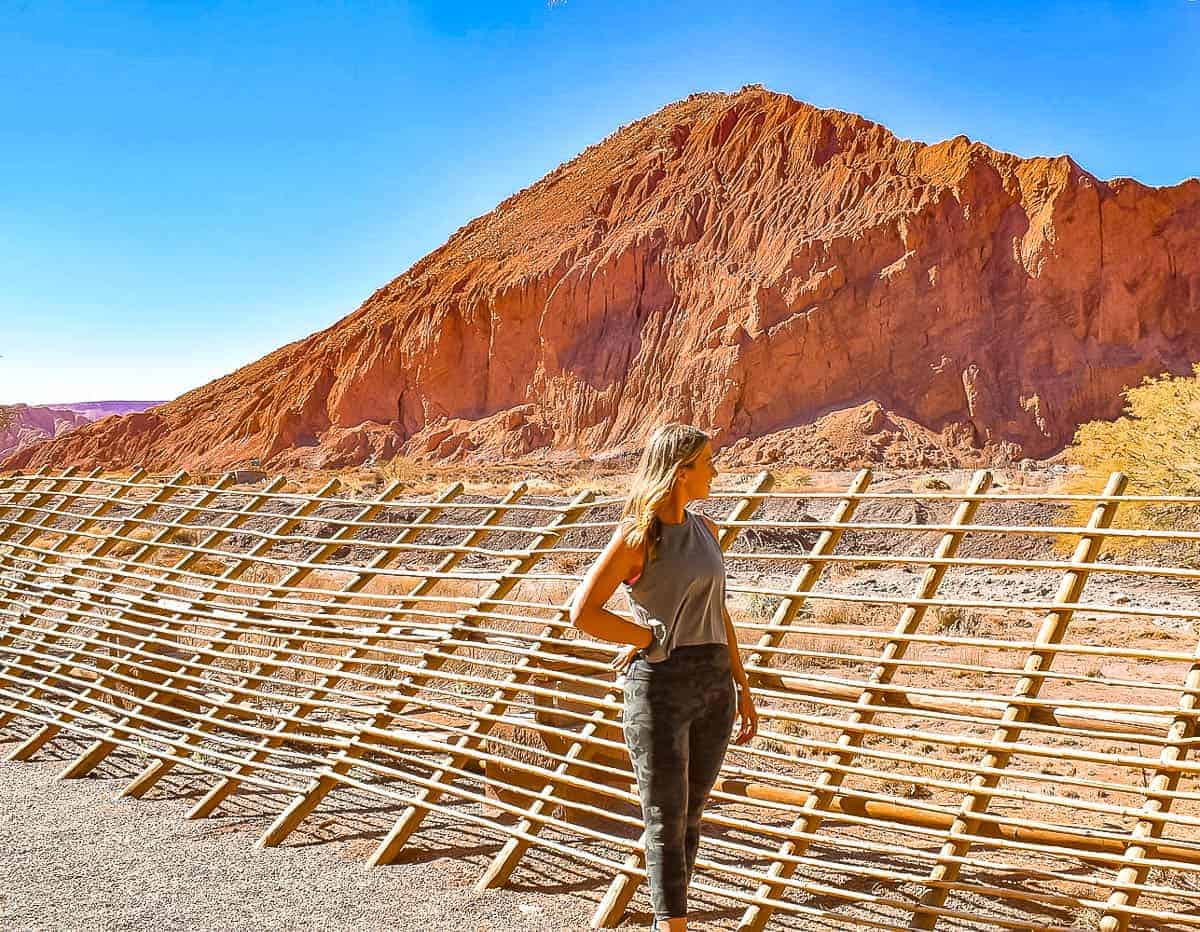 You'll be living in leggings during the day so I recommend bringing one pair for each day, or at least 2 pair for every two days that you'll be in Atacama. A mix of full-length and cropped leggings are a good idea because long leggings can keep you protected and covered during certain hikes or horseback riding and also double as an evening outfit to keep you warm if needed. Cropped leggings are great for hikes and you won't get too hot when in the sun all day with limited shade.
On my trip to Atacama, I packed one pair of blue jeans and one pair of black jeans to wear in the evenings, Remember that evenings get chilly in the desert! You can even layer jeans over a pair of long leggings if it gets really cold. I didn't bring any shorts because I knew I wanted to wear cropped leggings during the day for activities, but if you prefer shorts bring 2 pairs – I'd suggest one athletic/bike short and one denim or cargo short.
Shop Leggings and Pants for Atacama:
Atacama Packing Guide: Dresses and Skirts
1 long maxi dress or long skirt
Pack one long maxi dress that can double as a casual evening outfit with your flat sandals and vest/hoodie/jacket and can also be worn during the day as a poolside coverup.
Shop Dresses And Skirts To Pack For Atacama:
Atacama Packing Guide: Outerwear
1 jacket and 1 shawl/poncho for layering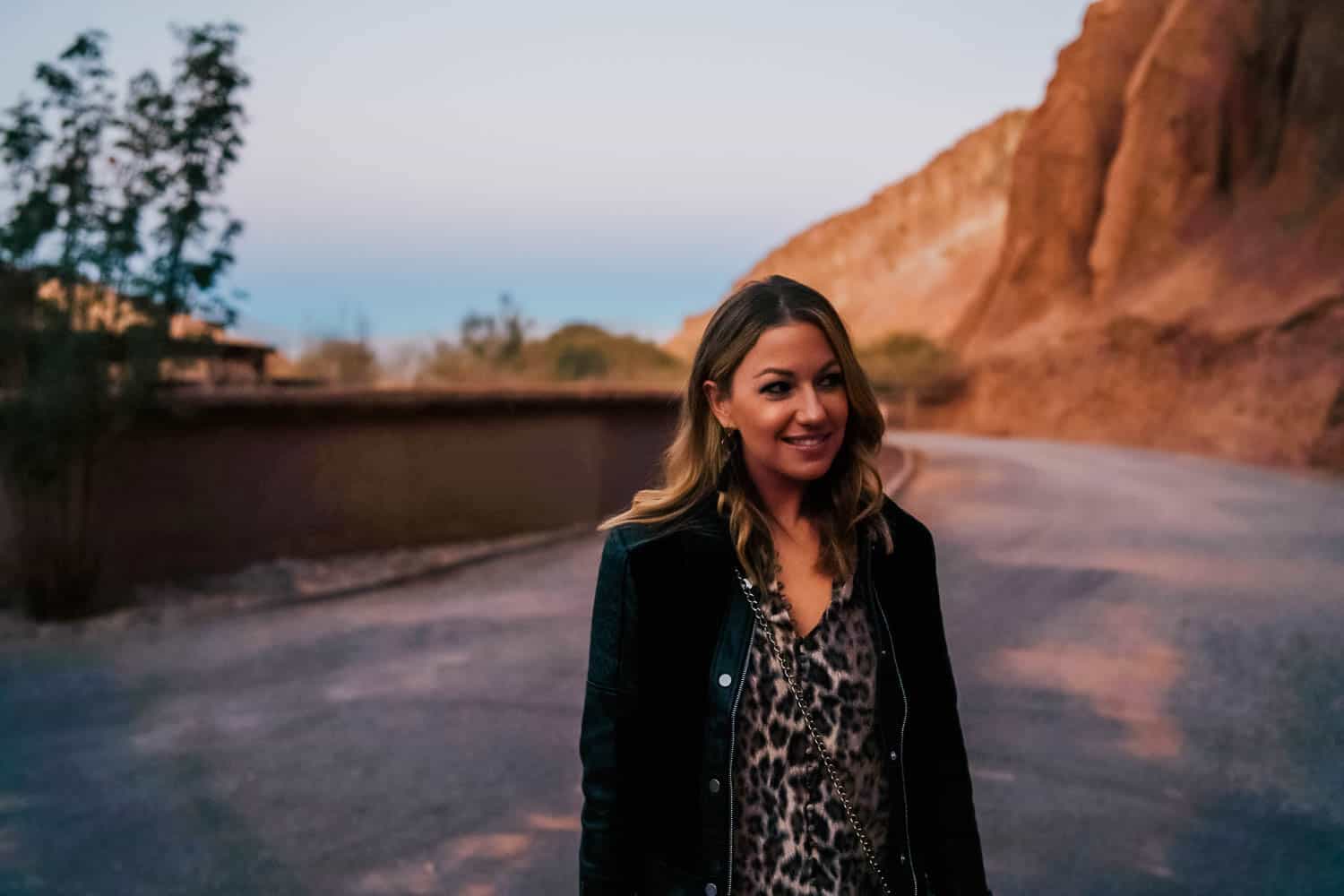 Leather Jacket // Leopard Shirt // Similar Bag // Black Jeans // Booties
Since we're making sure that you're packing plenty of layers, you really only need one jacket. I brought a leather jacket with a faux shearling trim when I traveled to Atacama, and I threw it on most nights over my jeans and long-sleeve top. I also brought a poncho/wrap that was easy to layer over a long-sleeve top and also doubled as a blanket for me on the flight.
Shop Outerwear For Atacama:
Atacama Packing Guide: Bathing Suits
2-3 swimsuits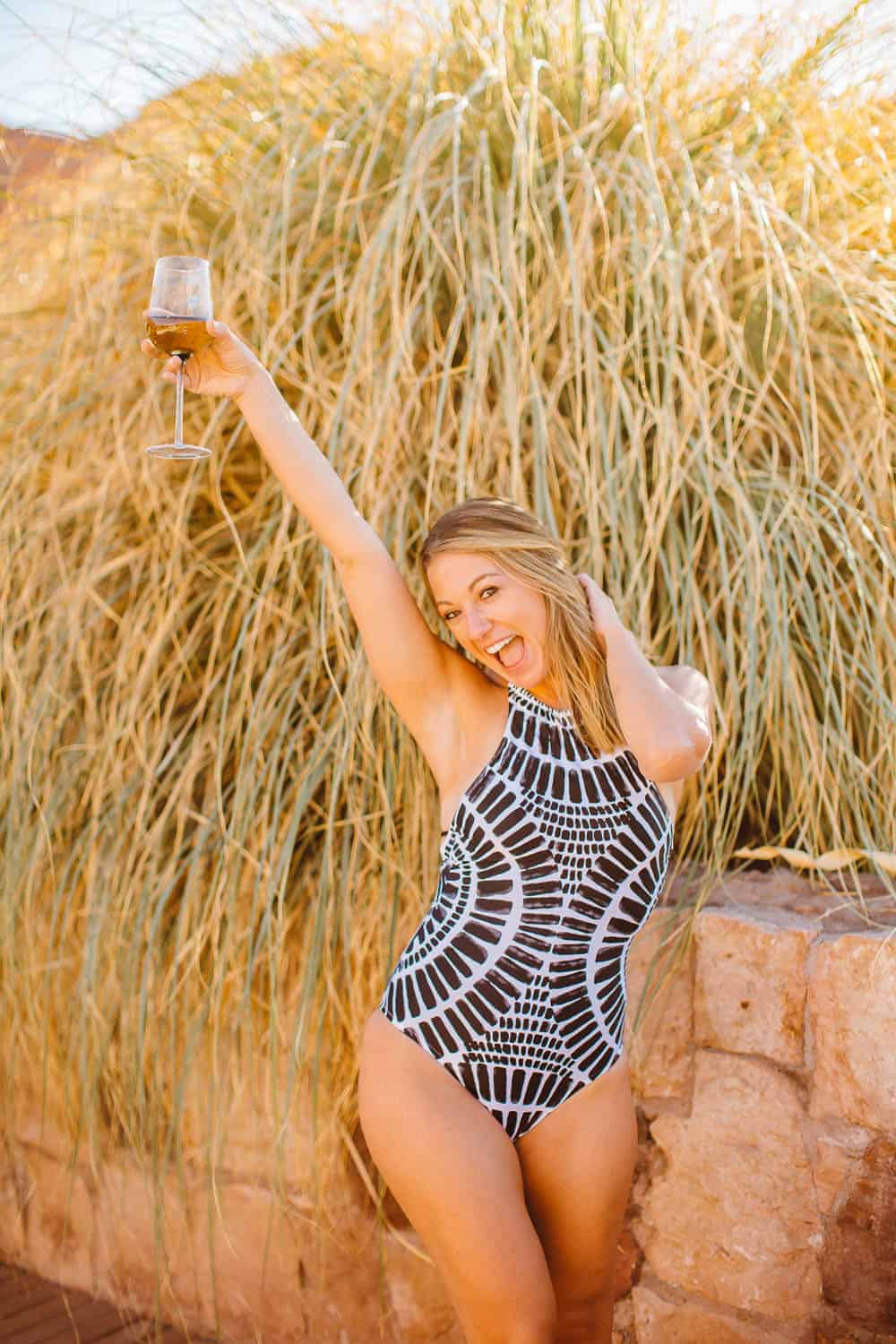 Many hotels in Atacama – like the Alto Atacama – have gorgeous pools and spas, and there are also hot springs and lagoons you can swim in so I suggest packing 2-3 bathing suits. It feels amazing to return from a day exploring the salt flats and going for a dip in your hotel's pool in the late afternoon.
Shop Bathing Suits To Pack For Atacama:
Atacama Packing Guide: Accessories
Hat, sunglasses, backpack, reusable water bottle, sunscreen, camera, binoculars, power/plug converters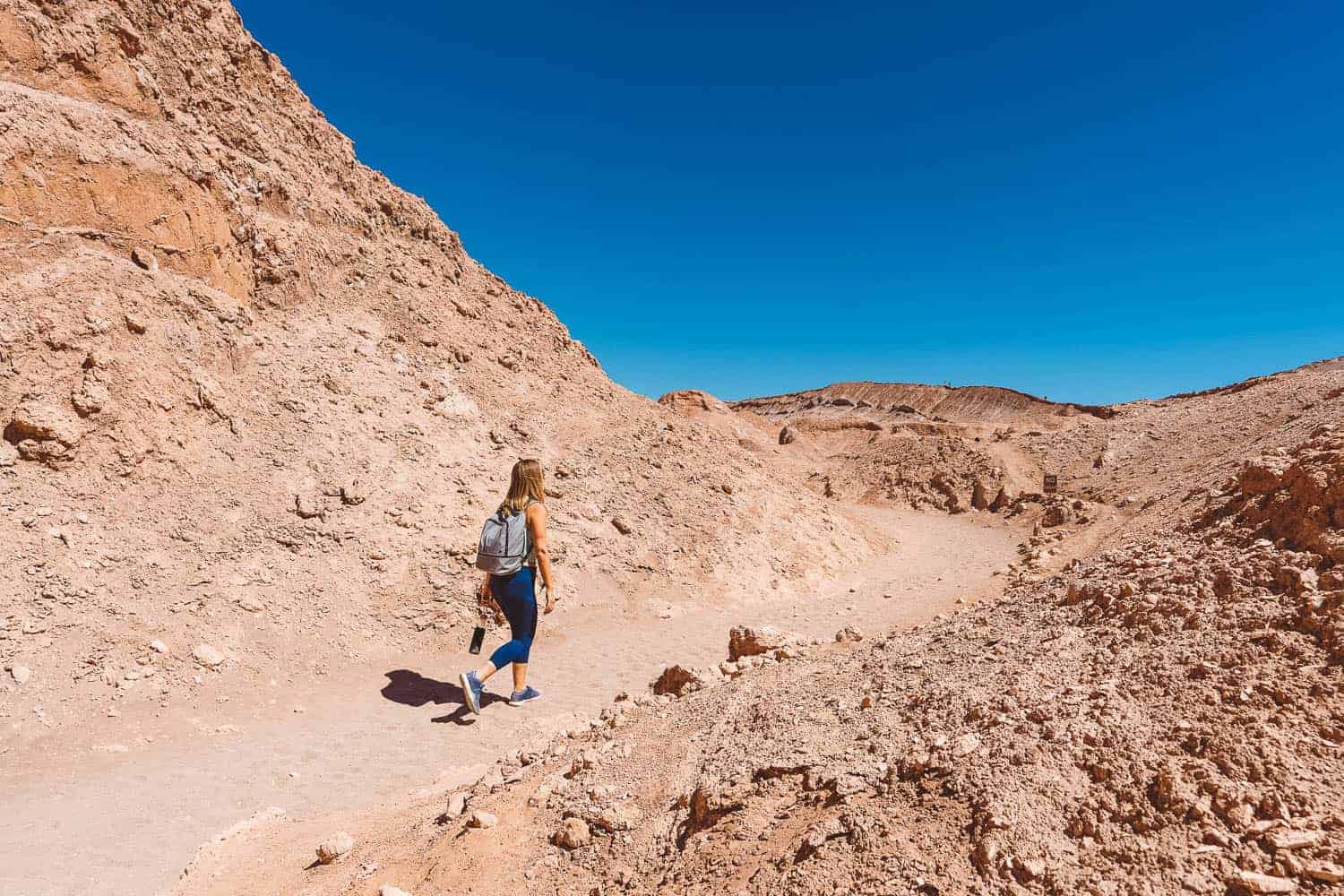 You will absolutely, 100% without a doubt need a hat, sunglasses, water bottle and sunscreen in the Atacama desert. It is hot, the sun is strong and many areas have very little shade. Don't forget these items! They are just as important as the clothing you pack.
I also suggest a lightweight backpack – not leather, and not a cross-body bag, trust me you'll be much more comfortable with a canvas backpack. You'll use your backpack to store your sunscreen, water, extra layers, camera, snacks, and any other items you may need throughout the day, especially since many of the must-see excursions in Atacama are full-day adventures.
Electricity in Chile runs on 220V/50HZ and the plugs are European-style two pin outlets. You'll need an adapter and volt converter if coming from the US.
Shop Accessories To Pack For Atacama:
Atacama Packing Guide: Money
Have some pesos with you before you arrive in Chile
I always recommend already having cash on hand when you arrive in the country you're visiting. If you're staying at a luxury all-inclusive hotel in Atacama, you likely won't need much cash, but in the town of San Pedro there are few ATMs and most restaurants/stores will only take cash. Better safe than sorry!
Atacama Packing Guide: Extras
First-aid, medicines, entertainment
Whenever I travel, I bring a mini first-aid kit, and most common medicines I might need, including any prescriptions. This includes basic stomach medicine, ointments, painkillers and cold medicine. My typical list is usually Pepto-Bismol, Pepcid AC, Neosporin, Advil/Tylenol, and DayQuil/NyQuil.
Because Atacama is all about getting into nature, some hotels – even luxury ones – don't have TV's or much in the way of media. Since I like to read or watch Netflix right before bed, I made sure to bring my iPad and Kindle, pre-loaded with plenty of books and shows.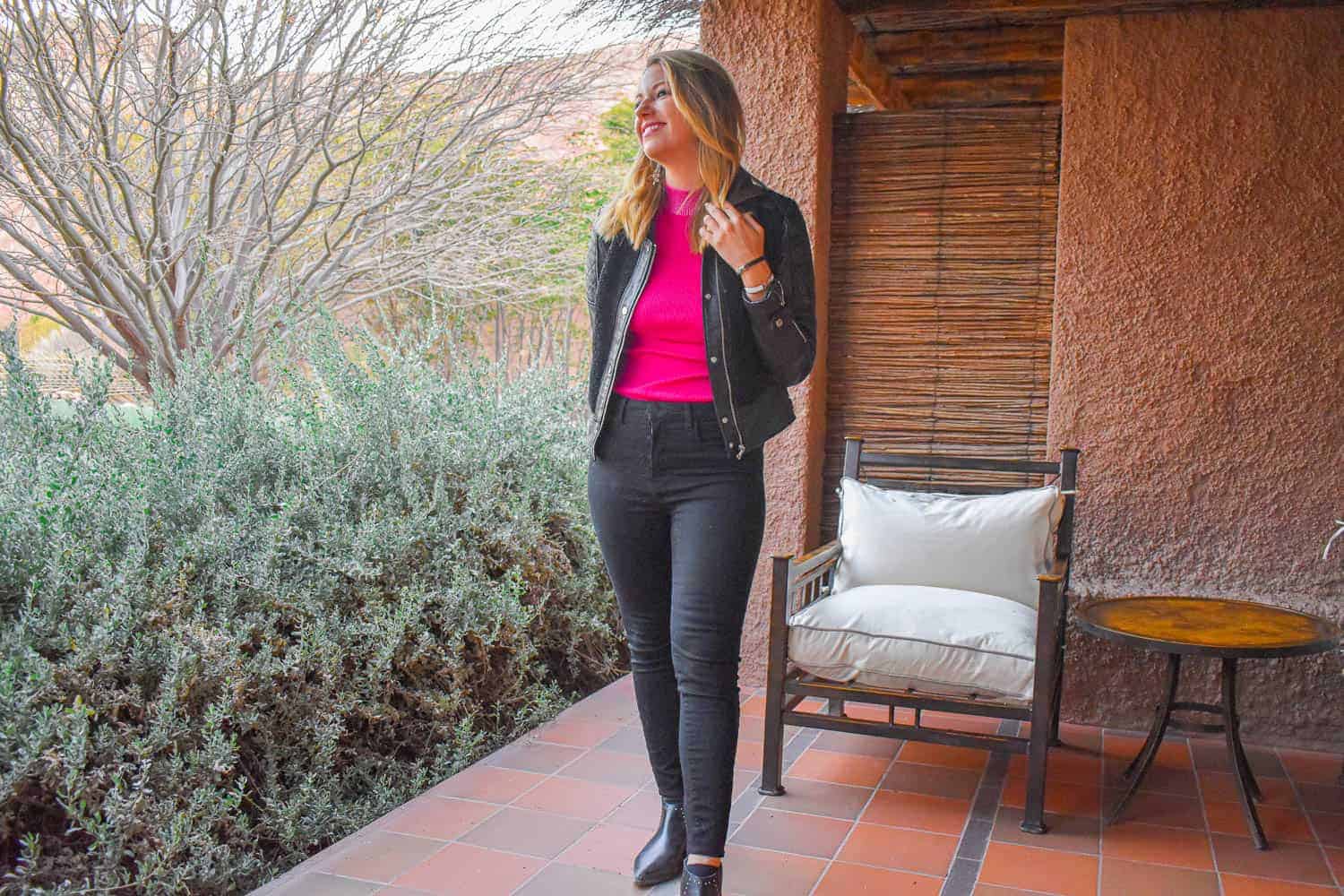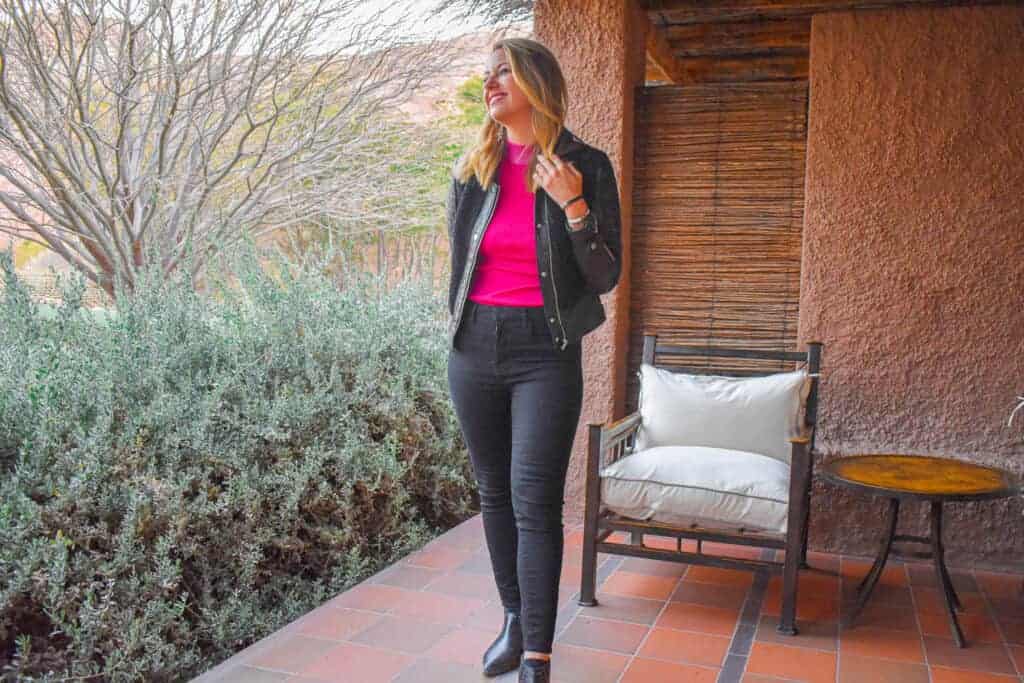 Shop Even More Of My Atacama Desert Packing Guide Picks:
Are you planning on visiting the Atacama desert? I'd love to hear your Atacama Desert packing guide tips! Leave them in the comments below so we can all inspire each other.

Love this post? Pin it to save for later!