Wondering where to eat in Reykjavik? Reykjavik is overflowing with amazing restaurants that serve the freshest seafood and fish, delicious and creative cocktails in funky, eclectic spaces made for some amazing meals. Check out my list of the top 5 restaurants to try when visiting Reykjavik, including a must-try local restaurant that's off the beaten path!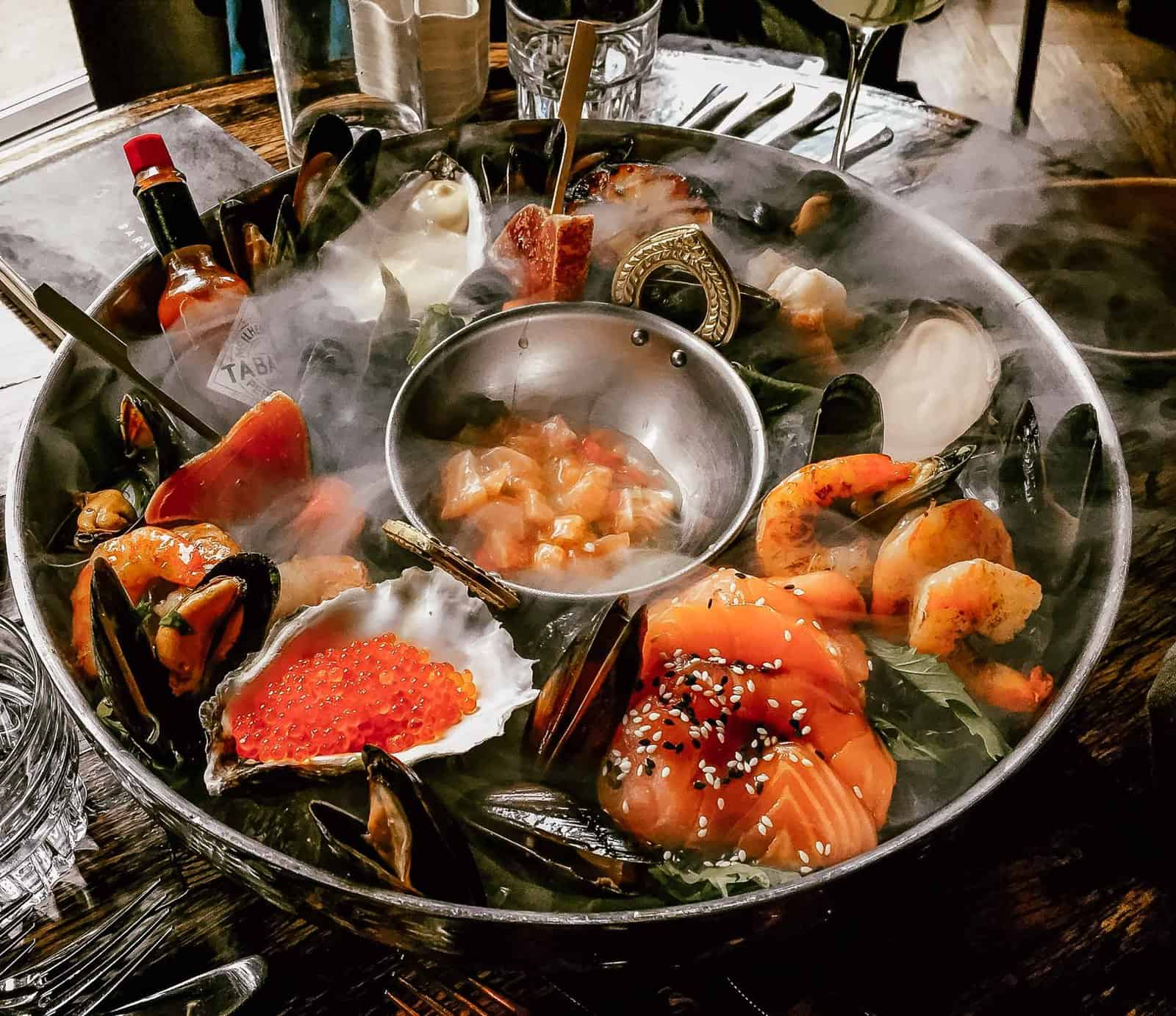 I was very pleasantly surprised by the food in Reykjavik. I'm not generally a big fan of Scandinavian food – I've been to Stockholm several times and while I've had a few great meals at Asian restaurants or steakhouses there, I didn't love the local flavors (watch out for the lutefisk!).
To be honest, I'd never thought of Iceland as a big foodie destination – perhaps it's the remoteness?
So when I arrived in Reykjavik for a long weekend, I wasn't prepare to LOVE the food as much as I did! What was I thinking? The freshest seafood and fish, delicious, creative cocktails in funky, eclectic spaces made for some amazing meals.
Think you don't have enough time to see all Iceland has to offer? You can visit Iceland in a weekend with my 3-Day Iceland Itinerary.
Just be warned that Iceland is expensive! We were not doing a major splurge for this trip but we also weren't on a really tight budget so all of my recommendations for the best restaurants in Reykjavik are at moderate price points.
Spoiler alert: I saved my absolute favorite restaurant and the best meal I had in Iceland for last so keep reading 🙂
(This post contains affiliate links, which means if you click on a link I recommend and make a purchase, I may earn a small commission, at no extra cost to you. Thank you for supporting this site!)
Best Restaurants In Reykjavik For Foodies And Craft Cocktails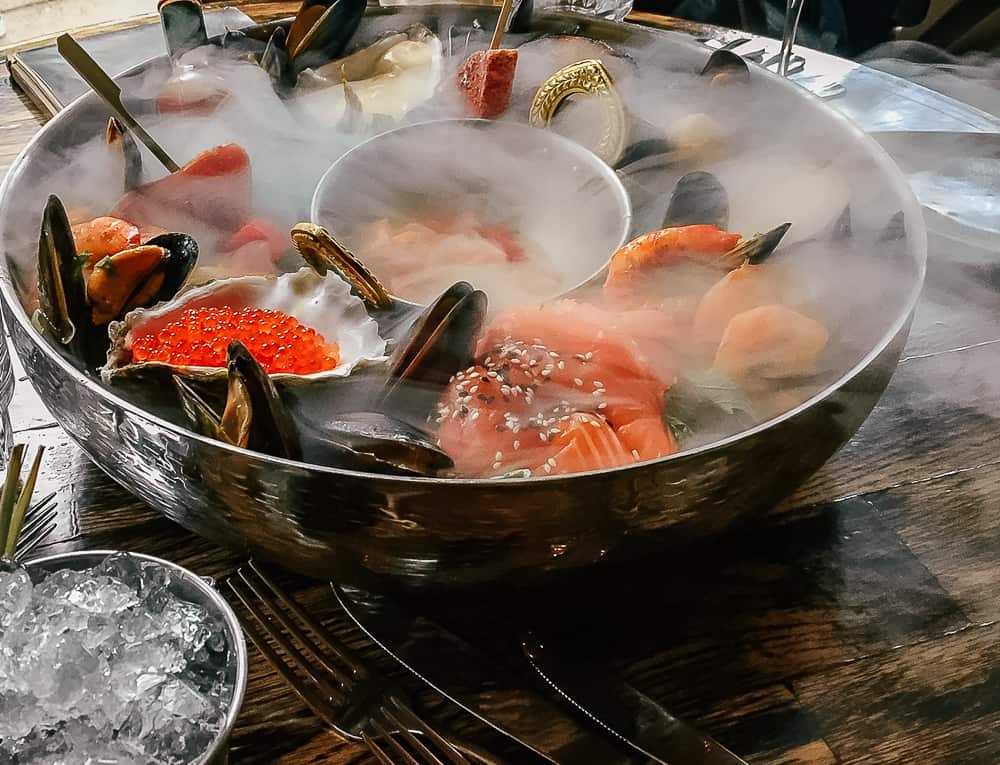 I dined at Kol my first night in Reykjavik, on the recommendation of the hotel concierge. He did not steer us wrong! It's an ultra-trendy restaurant known for their extensive craft cocktails and is perfect for foodies. The presentation of the drinks and plates are as much a part of the dining experience as the food. You must order the Fruits de Mer platter and the duck fat potatoes. To drink order the Blackwood Brunch Smash or the Cyanide & Happiness. Kol is definitely one of the top restaurants in Reykjavik and a must-try.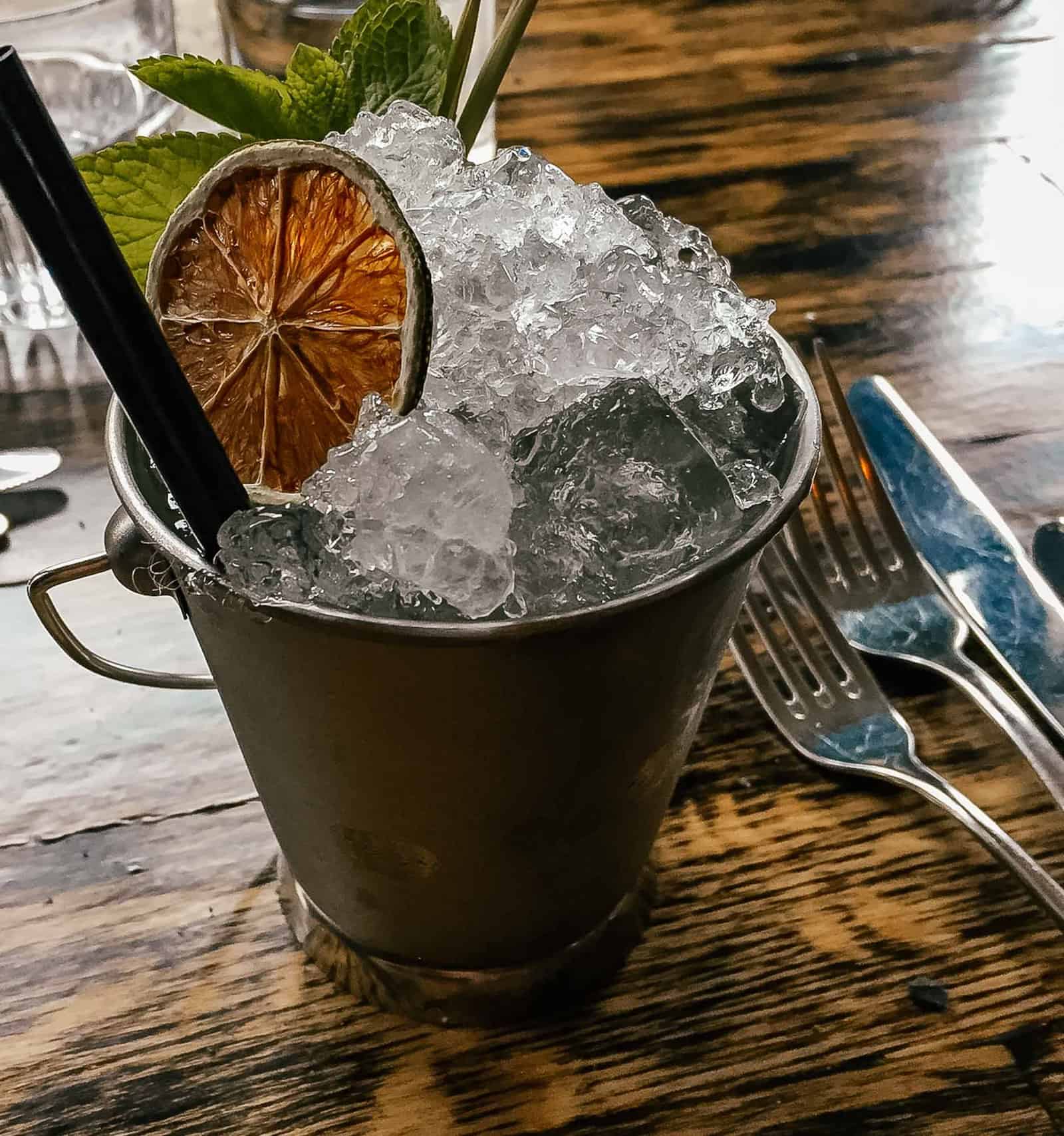 Skolavoerdustigur 40, Reykjavik 101, Iceland
+354 517 7474
Best Restaurant In Reykjavik According To Bjork: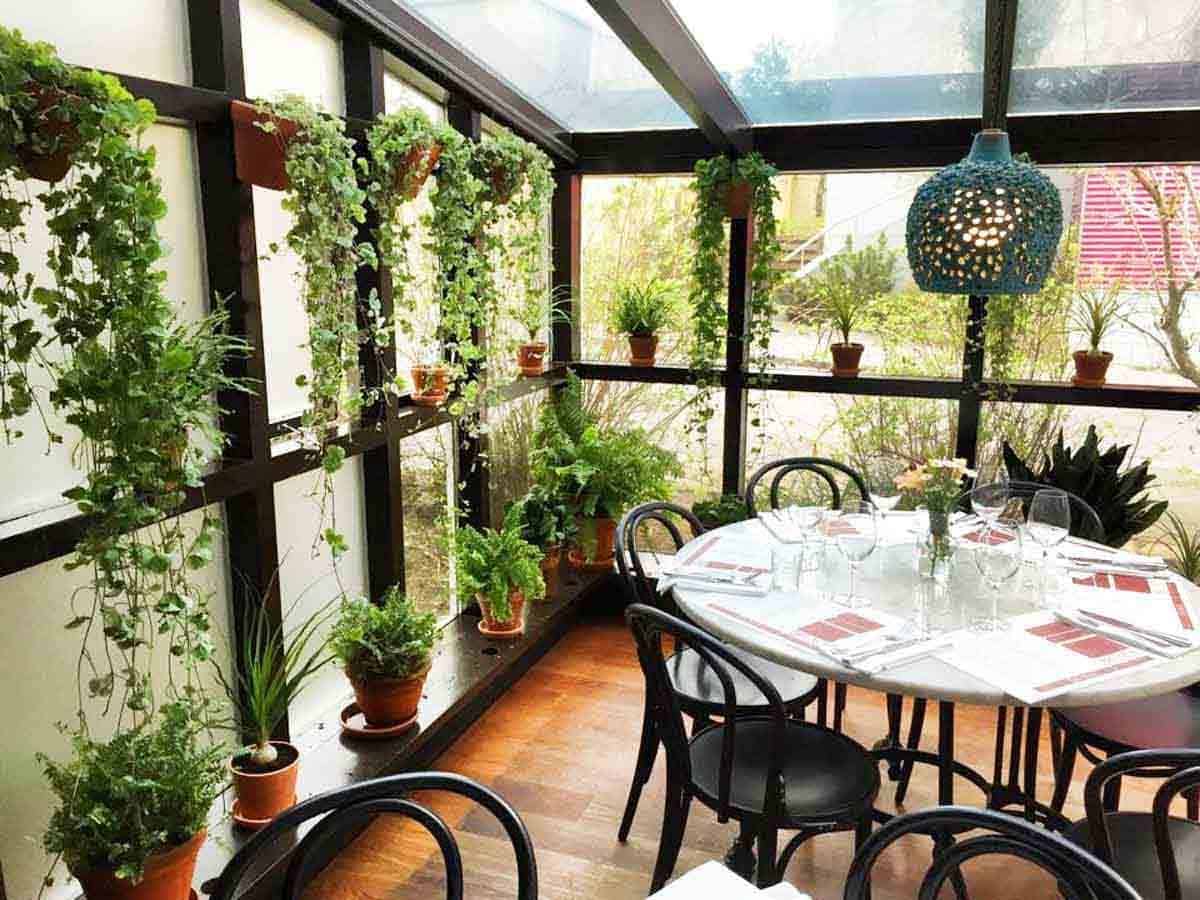 Or so our waiter told us when we sat down! Snaps Bistro Bar is a lovely bistro that feels like you're dining in a secret garden greenhouse. It's mainly French cuisine, but with an Icelandic twist. You must order the moules frites and the steak bernaise. Top off the meal with a selection from their extensive Gin & Tonic menu or a crisp white wine.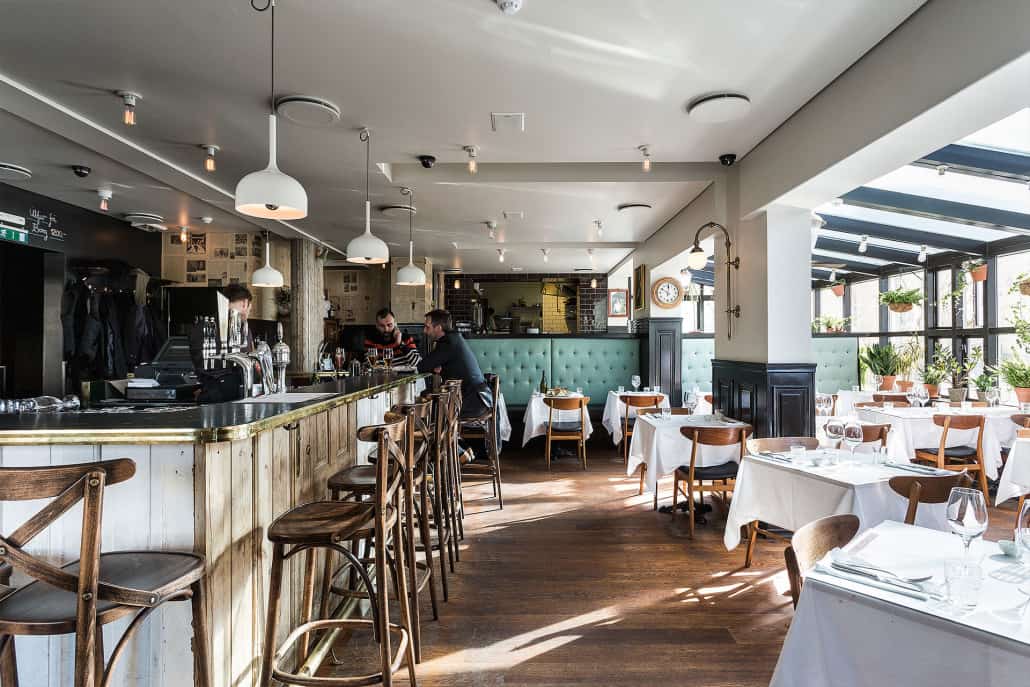 Thorsgata 1 | Odinstorg, Reykjavik 101, Iceland
+354 511 6677
Best Restaurant In Reykjavik For Breakfast In The Morning And Wine In The Afternoon: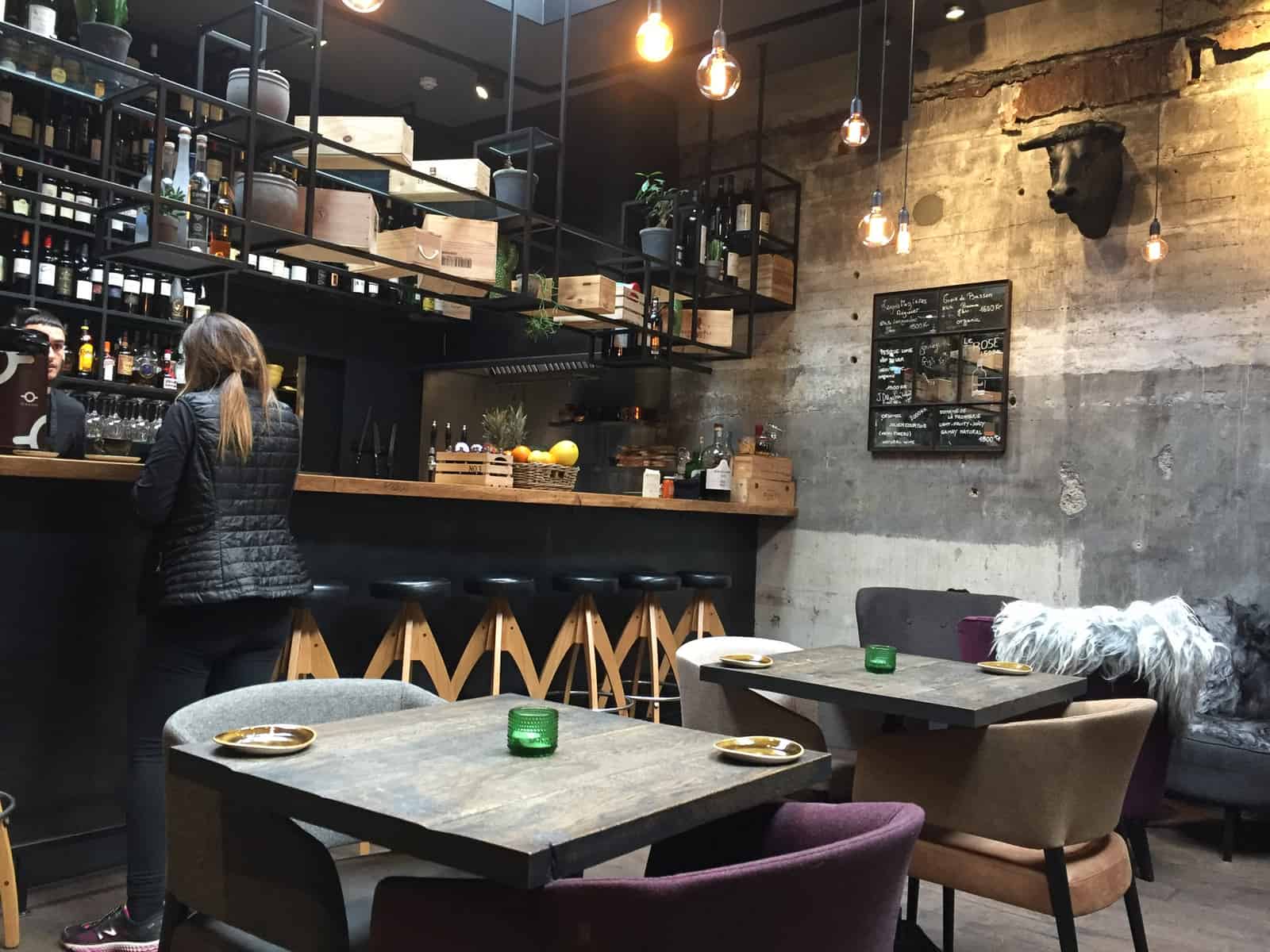 Port9 is a super cool, funky wine bar with an amazing wine list and selection of light bites, that also happens to serve as the location for Early In The Morning. Early In The Morning is the breakfast restaurant for the adjacent hotel, Reykjavik Residences. If you're up early – either because your incoming flight to Reykjavik landed at 5 AM like mine did and your hotel check in isn't until 3 PM – or because you're hitting the Ring Road or a tour, this is the perfect spot for an early breakfast.
Open daily from 7AM – 10AM, they have a small but delicious farm-fresh menu. Definitely order the farmer's sausage, it is so good. All breakfasts include coffee or tea, juice, and bread (non-GF) with butter and jams. I may or may not have stuffed my face with sausage and eggs and then taken a nap on that adorable green velvet sofa lining one wall of tables. Hey, we had the place to ourselves at 7:00 AM! Breakfast here is a hidden gem in Reykjavik, but if you want to hang at one of the best wine bars in Reykjavik, come by when Port9 opens at 4 PM or after, and enjoy a pre-dinner glass of wine and a snack.
Veghusastigur 7-9, Reykjavik 101, Iceland
+354 832 2929
Reykjavik's Best-Kept Secret Restaurant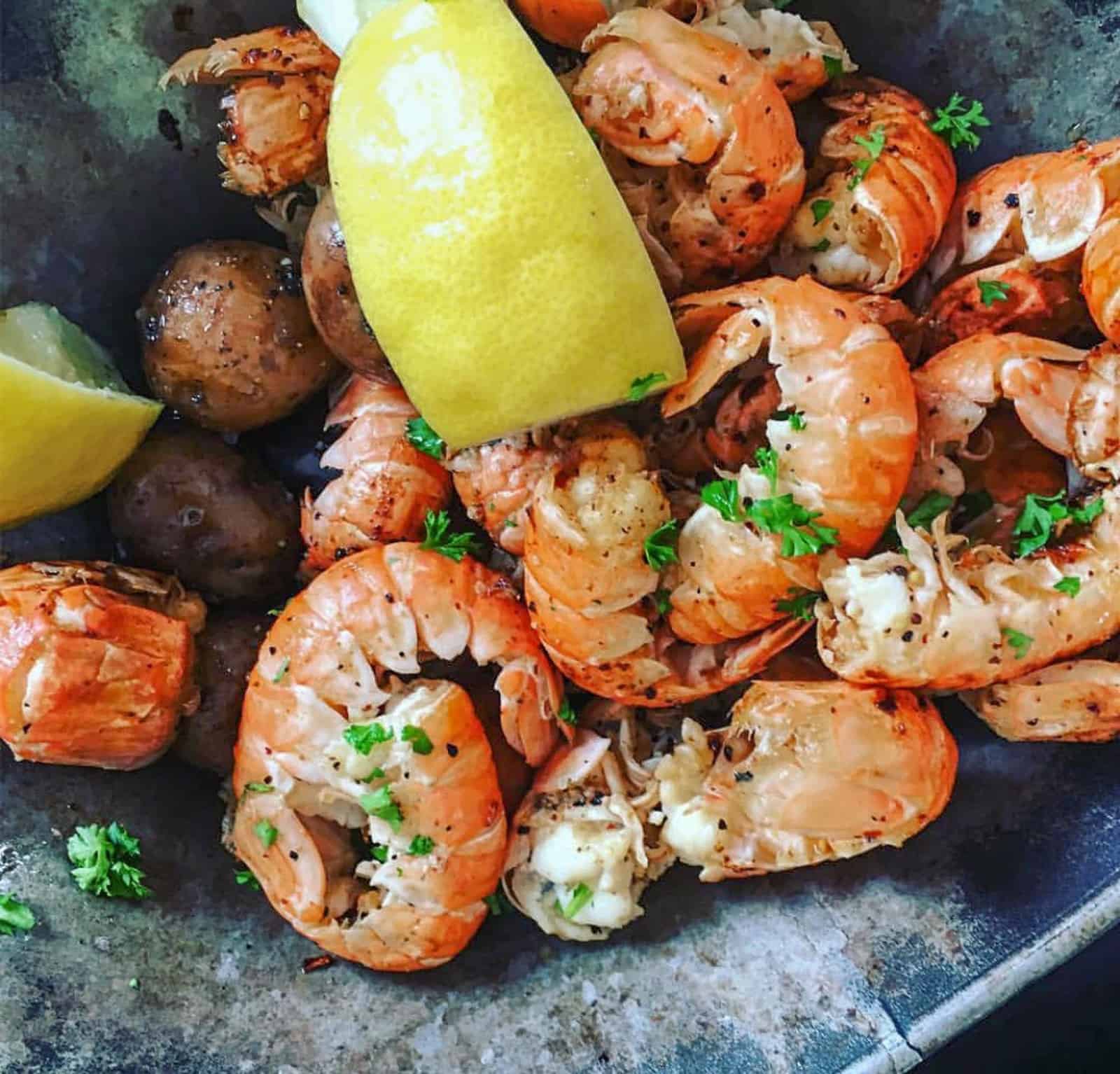 Don't worry about trying to pronounce the name. All you need to worry about is finding this hidden gem that's basically down what seems like an endless deserted road about 40 minutes outside Reyjavik in Stokkseyri. Then devour by hand (no tools required!) the bucket of fresh Icelandic lobster tails that will be unceremoniously dumped on your table along side a basket of fresh bread for drenching in the lemony garlicky butter at the bottom of the bowl of lobsters. And best of all is they have gluten free bread. I was seriously astonished. When I say this place is in the middle of nowhere I seriously mean the middle of nowhere.
We were convinced we were lost right up until we stumbled into the parking lot and saw the restaurant sign. This place is a can't miss, must-eat, super-local amazingly delicious & authentic Icelandic experience. I ate the entire basket of GF bread (my gluten-loving companions had their own basket of regular bread) and every single morsel of meat from those lobster tails. This meal was seriously the highlight of my trip to Iceland, I loved it that much.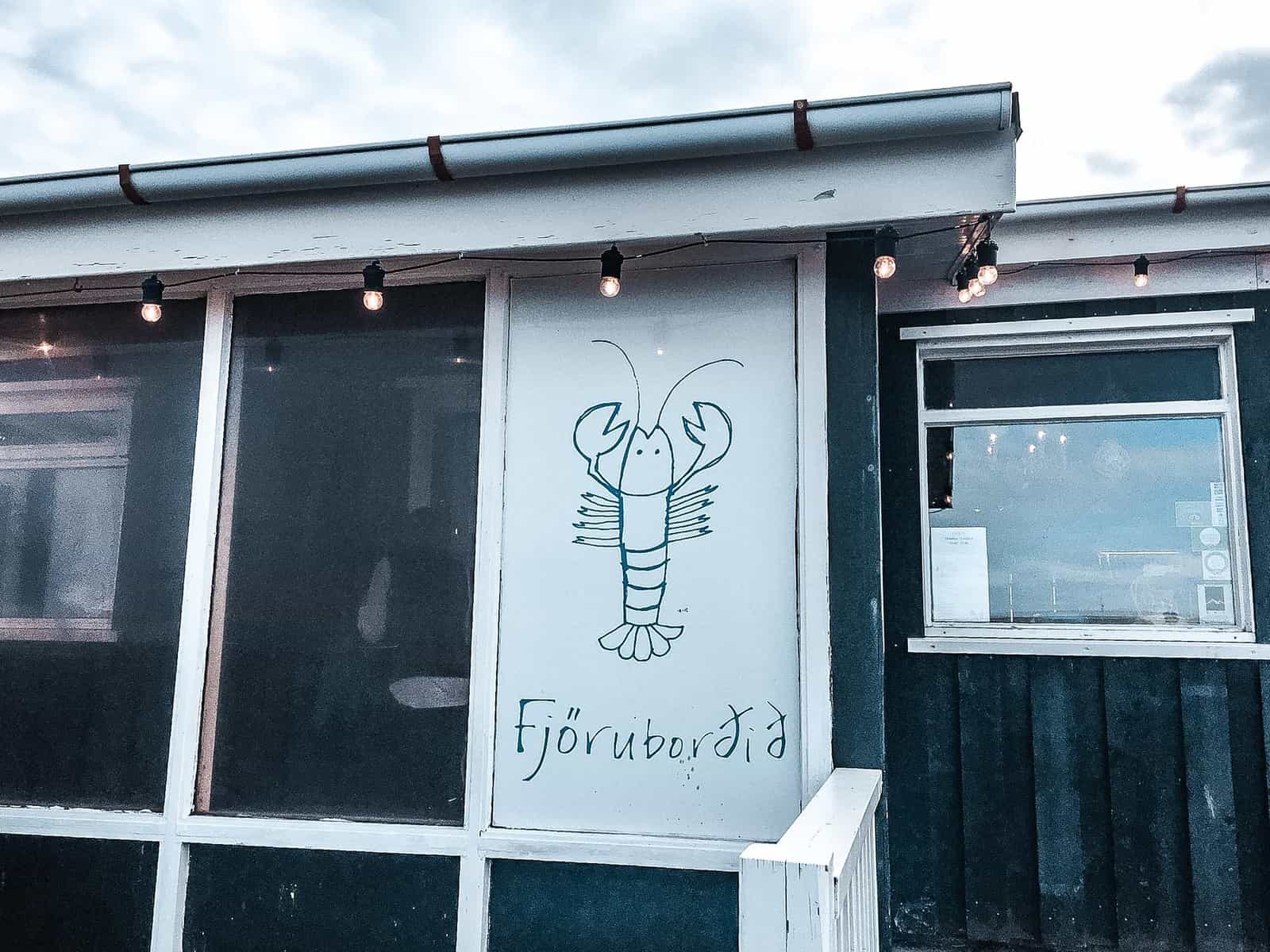 So there you have it, my list of the top restaurants in Reykjavik. I'd love to hear from you in the comments if you've visited any of these restaurants in Reykajvik or have recommendations of your own!

Are you looking for a place to stay for a weekend in Reykjavik? I stayed at the ION City Hotel, and highly recommend it. Spring for a suite with a balcony and private sauna!
Enjoyed this post about the best restaurants in Reykjavik? Save it on Pinterest and follow me there for even more amazing food and travel content!