The Puglia region of Italy is an undiscovered gem perfect for your next European road trip!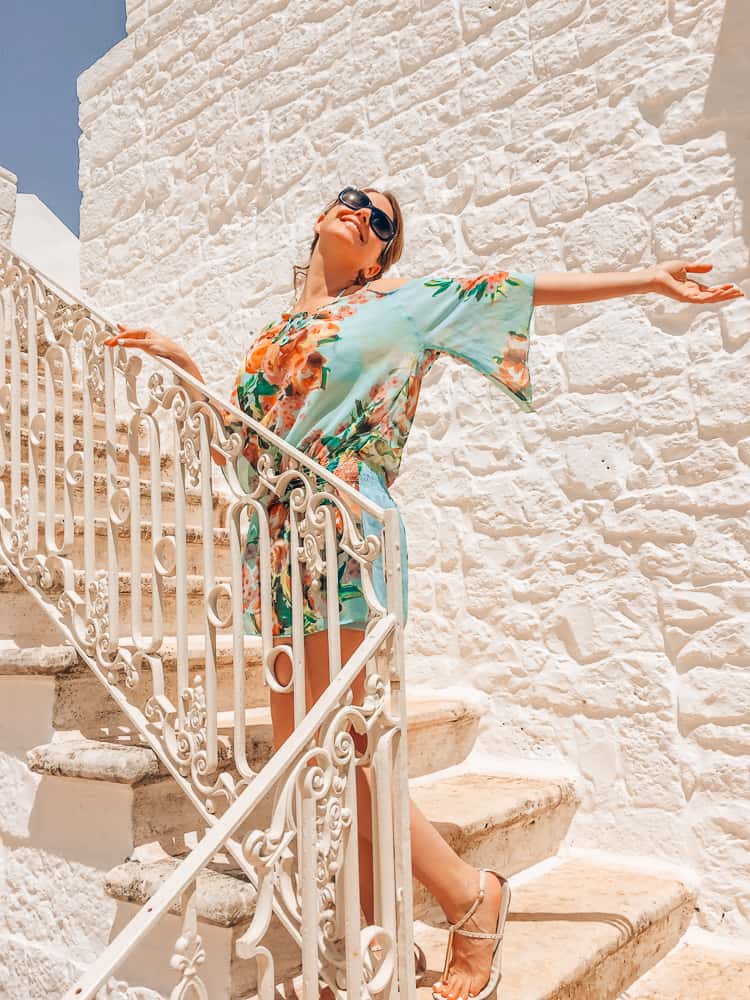 Puglia is a hidden gem region of Italy. It's sometimes called the "heel of the boot" because of its location in the southeast. Puglia is a rural, authentic Italian experience that is perfect for road trips. Surprisingly, it's a relatively unknown destination among North Americans. Luckily that means this area retains its rustic, traditional charm – no Starbucks or McDonald's in sight! In fact, this region is most popular as a vacation spot for Italians and other Europeans. This Puglia, Italy travel guide will guide you through the perfect Pugliese vacation just like a local!
Last summer, JB and I spent a few days in Rome and then another week driving around Puglia. We explored the towns along the coast, enjoying the fresh seafood and the calming, rural pace. This is true Italian countryside, unmarred by the typical tourist trappings of Tuscany or Como. Keep reading this Puglia, Italy travel guide for everything you need to know about visiting Puglia.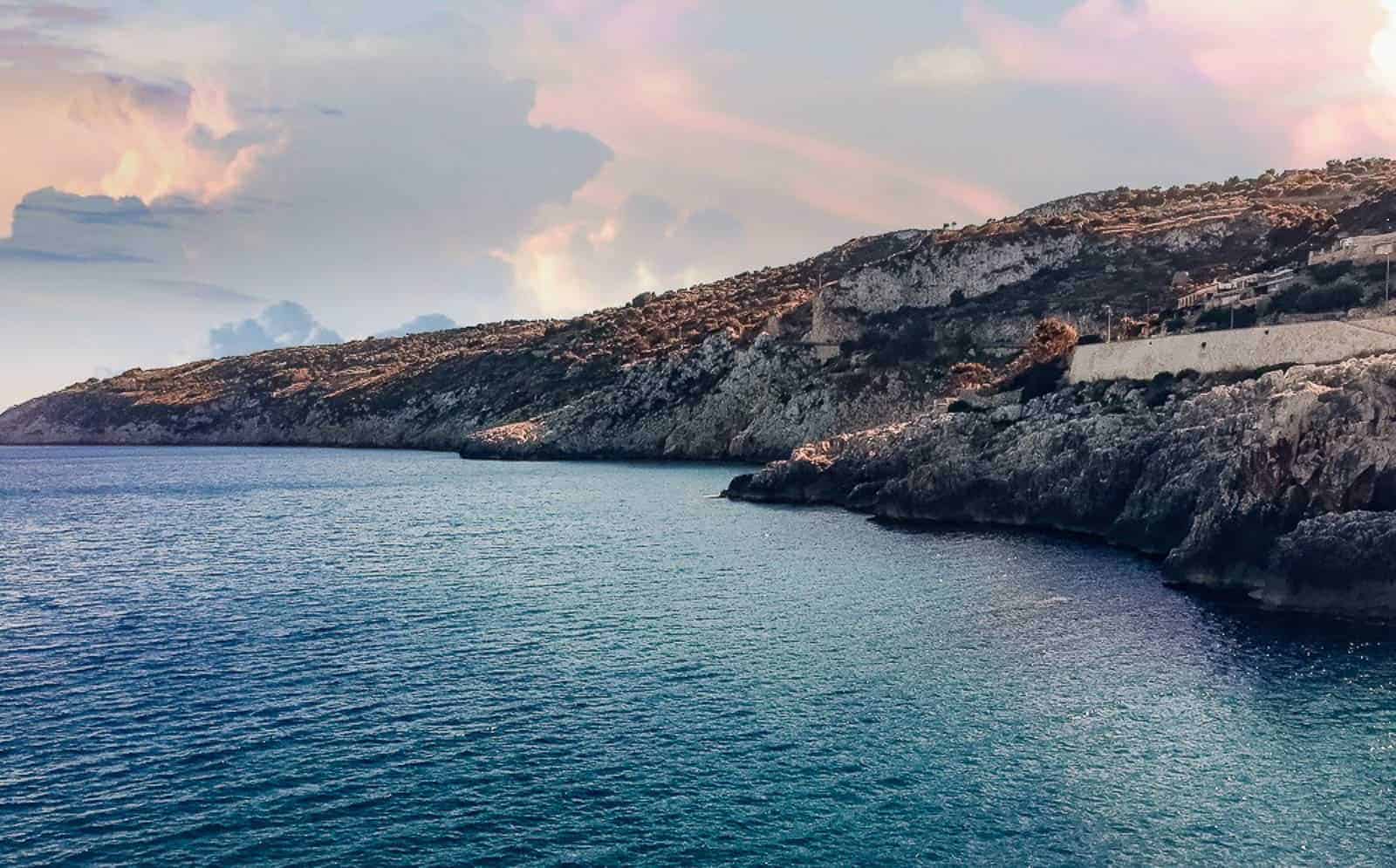 (Disclosure: This post may contain affiliate links which means I may earn a small commission if you make a purchase from a link in this post, at no additional cost to you. Additionally, as an Amazon Associate I earn from qualifying purchases. Thank you for supporting this site!)
How To Get To Puglia, Italy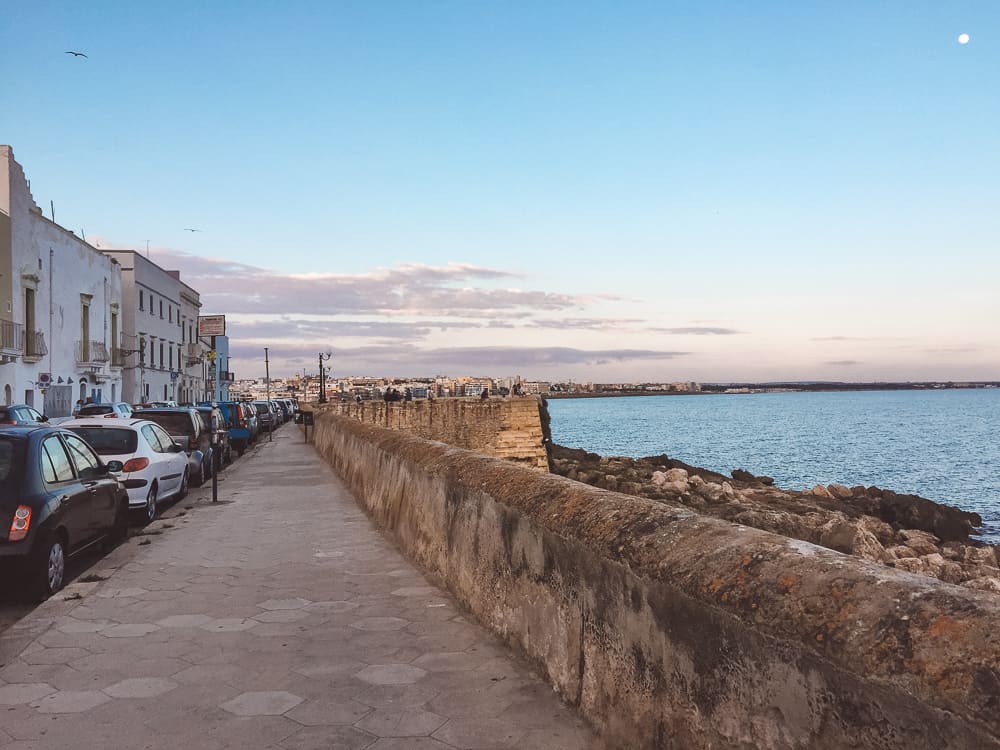 By air: Puglia is readily accessible from most major hubs in Italy. It's serviced by two airports, Brindisi and Bari, so flight choices should be plentiful. If you're flying from the US or other EU countries, you will most likely have to connect in Rome though.
By sea: Brindisi and Bari have major ferry ports connecting Puglia to Croatia, Montenegro, Albania and several Greek islands. There are usually several ferries a day, although the journey can take a full day or more. Check schedules at Direct Ferries.
By car: It's about a 4 hour drive from Rome to Bari. Bari is one of the gateway cities to to the Puglia region. Brindisi is the other main gateway city. While it's not a short drive, it's definitely doable. From Naples, it's only about a 2 hour drive to Bari.
Pro tip: You must rent a car to get around in this region. Taxis are scarce and need to be called in advance. The public transit is not easily accessible nor does it connect you to all the places you'll want to visit. I would not recommend visiting this area without a car. Driving in Puglia is not particularly difficult, but be aware that there are a lot of back-country passages. Some streets seem like little more than dirt roads and signage is lacking unless you're on the main highways.
If you get one thing out of this Puglia, Italy travel guide, let it be this: do not skimp on renting a car with built-in GPS or renting a device. We never would have found our way without it. My favorite international car rental company is Auto Europe, who I find always have the best rates, but more importantly have the best, nicest customer service, knowledge of the nuances of international driving and an easy to use website.
When Is The Best Time To Visit Puglia?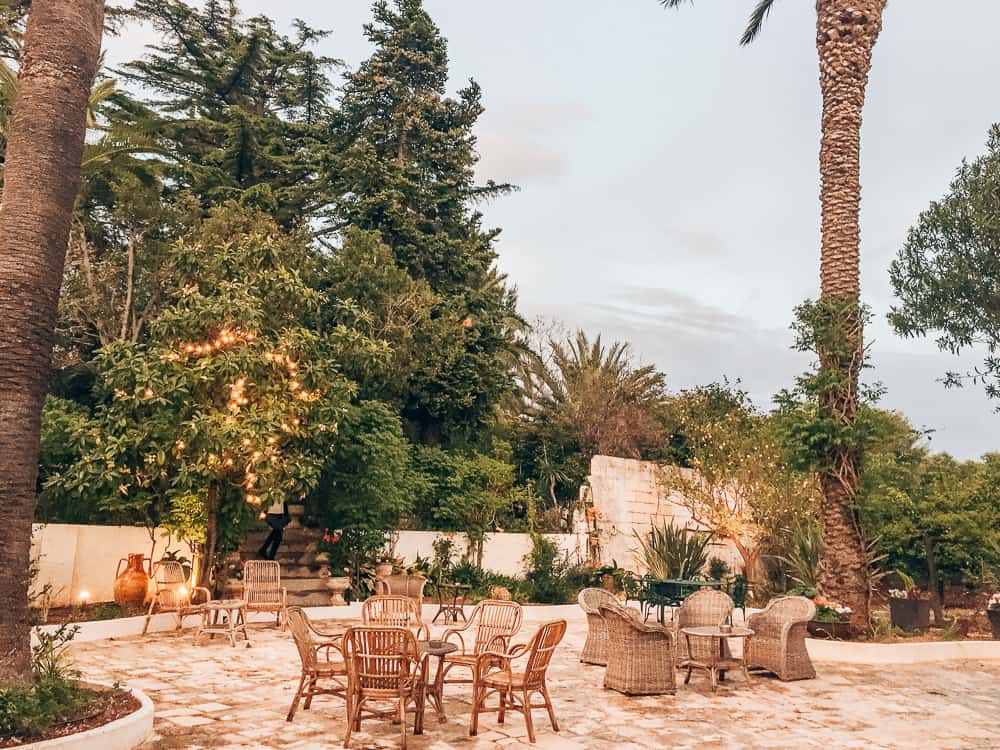 The best time to visit Puglia is in September and October. The weather is still warm and sunny but most of the tourist herds have departed. I'd also suggest late May or June as a good shoulder-season option. July and August are extremely hot and crowded. JB and I visited in early May, and quite frankly, we were too early. It was too quiet for our tastes and many beaches, restaurants and bars weren't open for the season yet. I've read that Puglia is still beautiful in the winter but it may be painfully quiet. On the other hand, if you want to escape into rural Italian countryside, winter would be the time to visit!
The Best Towns In Puglia To Stay or Visit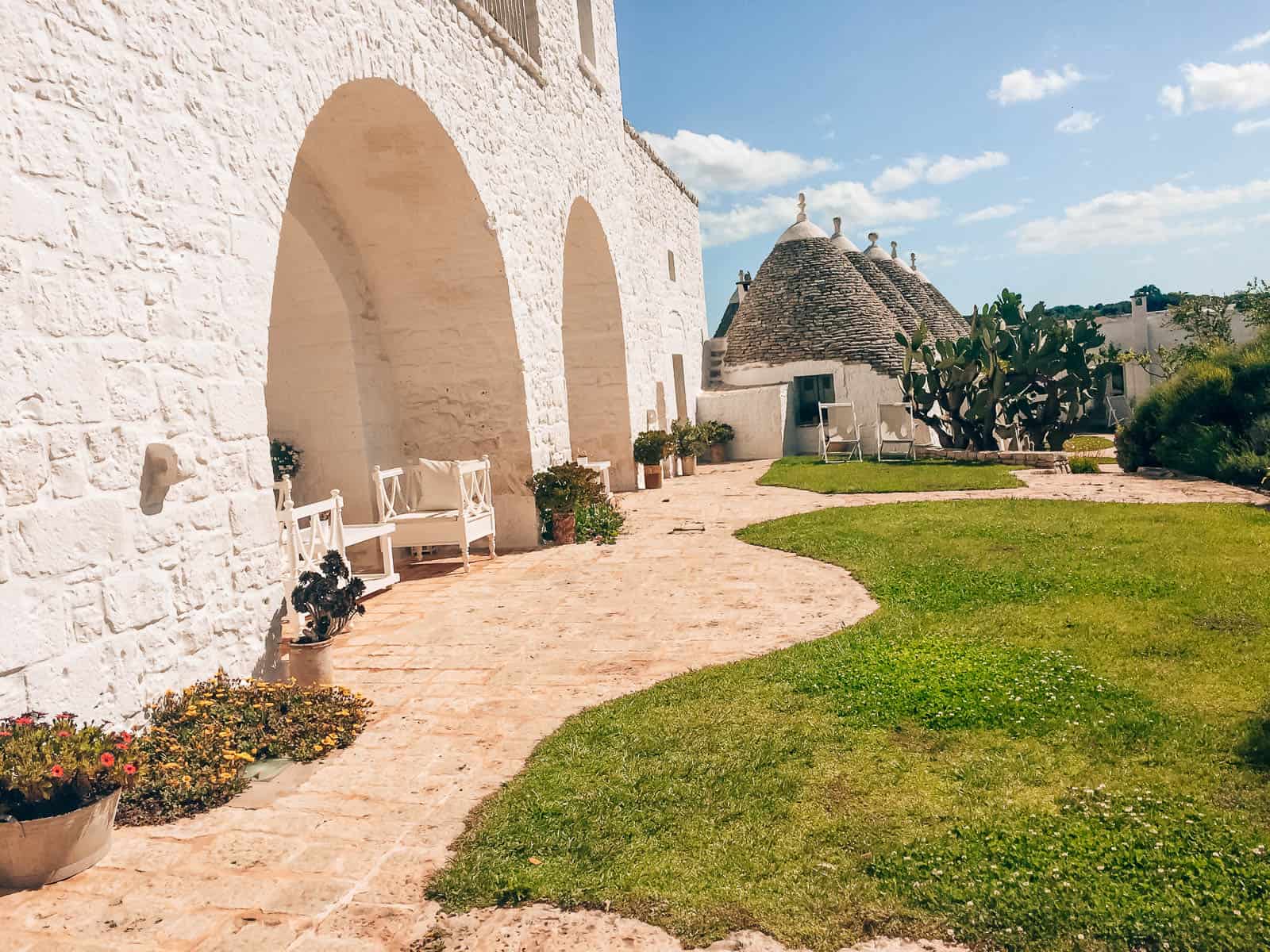 The Puglia region is made up of many small towns, too many to see them all in one trip. You'll want to narrow down the options to the cities you absolutely want to see. My best advice is to pick between 2 and 3 "base" towns where you'll stay and use as a jumping off point for day trips. Below is a quick rundown of the most popular towns in Puglia to stay and explore via day trips:
Note: I don't recommend staying in Bari or Brindisi, these are more industrial "gateway" cities to the area. Stay in 2 or 3 of the towns below and do a day trip to explore Bari or Brindisi if you want to see them.
Polignano A Mare:
The closest town to Bari and Brindisi, this is a great first stop as a day trip or base. We spent an afternoon licking gelato off our chins, wandering through the little side streets filled with local delicacies and souvenirs, and relaxing by the gorgeous (but rocky) beach. Polignano A Mare is also where the famous cliffside restaurant, Grotta Palezze is located. If that view is on your bucket list, go. But it's hard to get a reservation, you have to make sure you're sitting outside, and I've heard the food is overpriced and not great. We skipped it, as there's no shortage of amazing views in Puglia.
Ostuni:
Puglia's "white city," Ostuni sits perched on a hill with sprawling views of the Valle D'Itria. There are olive groves extending in all directions and slope to meet the sparkling Adriatic sea. This city is reminiscent of Santorini with its white-washed walls, blue doors and various nooks and crannies veering off small alleyways. Ostuni is a great first stop in Puglia because of its central location. JB and I spent two nights in Ostuni. From Ostuni, you can easily reach Polignano a Mare (about 45 minutes drive), Martina Franca (30 mins), Savelletri and Fasano (25 mins) and Alberobello (of the famous trulli huts).
Alberobello:
Alberobello is a UNESCO World Heritage site famous for its trulli, white stone houses known for their cone-shaped roofs. The best way to experience Alberobello is to stay in a traditional trullo, however I personally think Alberobello is better experienced as a half or full day trip from another town.
Monopoli:
If you find Ostuni too far or want to base yourself right on the water, Monopoli is a great option. It's easy to access all the same small towns as Ostuni – in fact, they'll be slightly closer. I chose Ostuni over Monopoli as a base simply because I like the accommodations options better. Monopoli has a beautiful castle and cathedral ripe for exploring.
Matera:
While technically in the Basilicata region of Italy, Matera is just close enough to Puglia to make it a unique base for your expeditions in the region. Matera is one of the oldest continuously inhabited cities in the world, and is a UNESCO World Heritage site. Nicknamed the "underground city" Matera is famous for its cave dwellings, built by the city's prehistoric settlers, the Sassi. The Sassi are believed to be the first ever inhabitants in Italy. Many of the cave structures still exist and are ripe for exploring. You can even spending the night in one, as Matera has several unique "cave" hotels.
Taranto:
Taranto is also known as the City of the Two Seas (are you sensing a theme here? All the cities in this region have adorable nicknames) because it sits between two bays. On one side, there is a large commercial port and on the other, the old town. During World War I and II, Taranto was an especially important stronghold for Italy's navy fleet because of its unique location between the two bays. World War II buffs may recall this city from the Battle of Taranto between the British and Italian navy.
Martina Franca:
I loved Martina Franca! I think it's underrated and overshadowed by its flashier Baroque neighbor, Lecce. Martina Franca is a maze of squares where you'll wander from one piazza to another, thinking each duomo couldn't get any grander, but then you'll marvel all over again with each new discovery until you finally stumble upon the piece de resistance, the Basilica di San Martino.
Lecce:
Lecce's adorable nickname is the "Florence of the South" due to its beautiful and ornate Baroque architecture. Lecce is one of the bigger, more popular cities in Puglia and here you'll see many Greek influences. Lecce is famous for its white limestone buildings and Baroque architecture. I did not enjoy Lecce, even though I'd read it was amazing and the place to stay in Puglia. This may have been because of how quiet Lecce was during our time there. Lecces was also such a stark contrast between the countryside masseria we stayed in just prior. And top it off, we didn't like our hotel.
We ended up leaving Lecce a day early, but I've been assured that visiting later in the summer is a much more enjoyable experience. If you're interested in taking an Italian cooking class while you're in the region, Lecce would be where to do it and I can recommend The Awaiting Table.
Gallipoli:
After spending an afternoon and evening in this delightful walled city, this is where I wish we'd stayed instead of Lecce! The old city center is a historic and charming small island, connected to the mainland via a 16th century bridge. There's not much to do on the mainland, but once you cross the bridge into the old city, spend some time wandering the perimeter wall. You'll marvel at the blue sea, then wind your way through the side streets and alleys to your heart's content. The food was freshest we'd had, the people were friendly and accommodating, and the long curved beach down a set of stone steps makes for a perfect post-dinner stroll by the ocean.
Otranto:
Otranto is the largest (albeit still small) town on the southern tip of Puglia. It's an excellent base to drive along the rugged coast towards Santa Maria de Leuca, the southeastern most point of Italy. This is one of the most scenic drives in Puglia, known for its natural beauty and lined with crystalline beaches.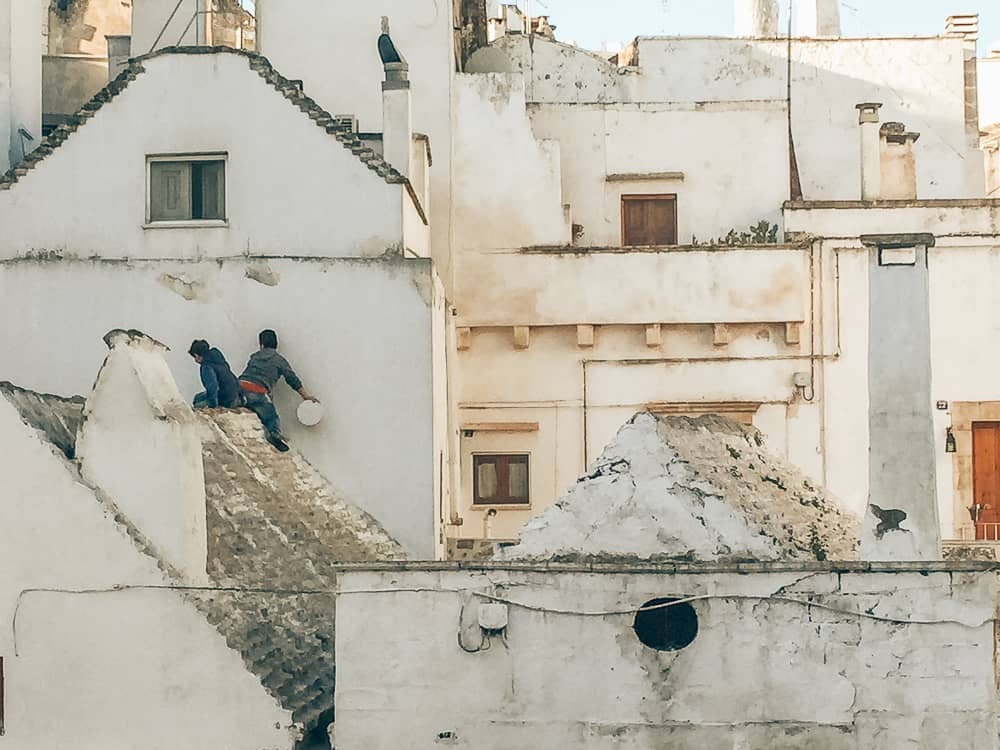 Puglia, Italy Travel Guide: The Best Hotels In Puglia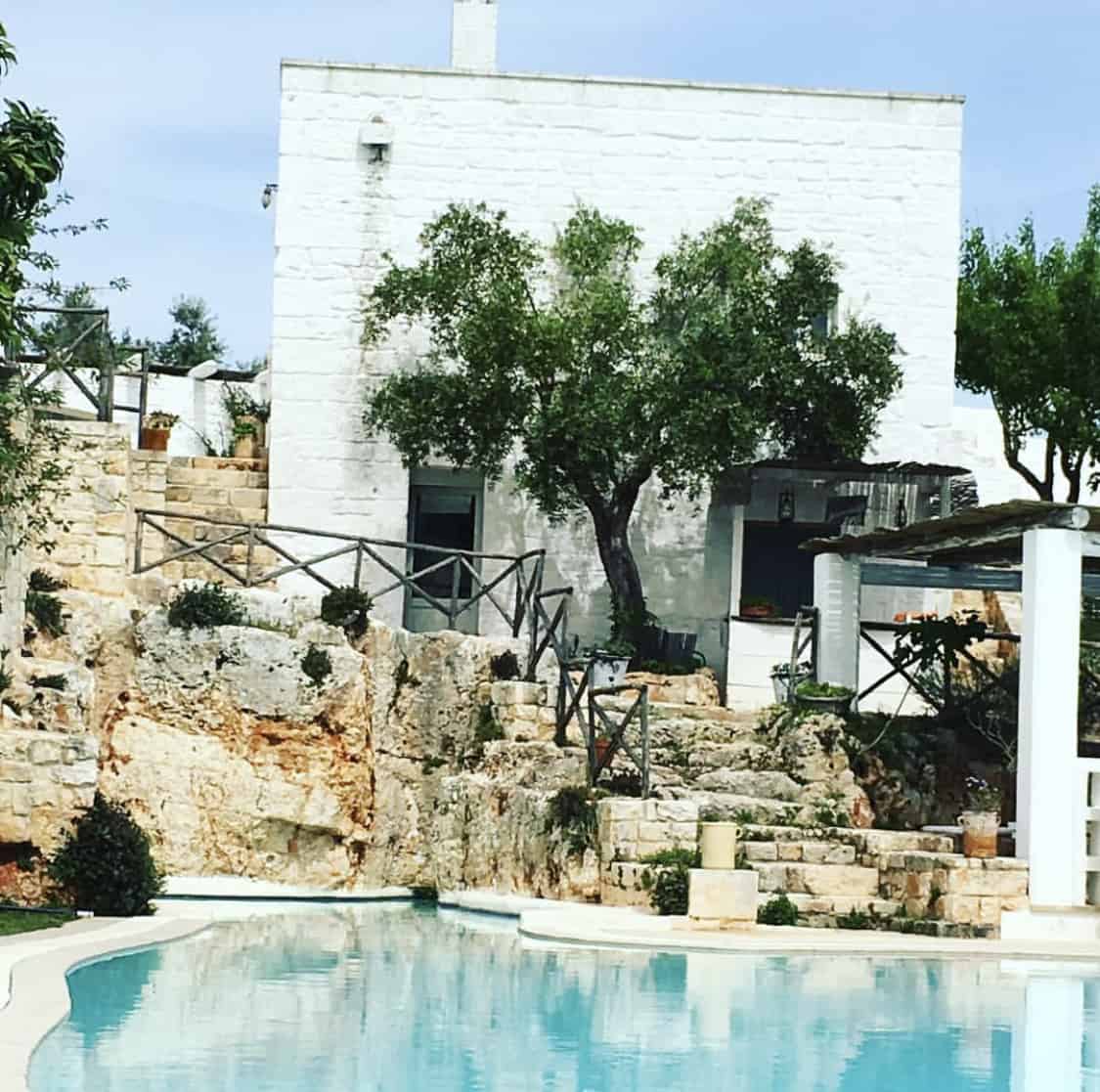 There's no shortage of fabulous accommodations in Puglia but the region is known for a special kind of accommodation called a masseria. A masseria is essentially a traditional, large farmhouse complex. Masserias range from rustic to luxurious, and I highly recommend staying in one for the most authentic Pugliese experience. Many masserias are built in remote countryside locations, adjacent to olive groves and lemon trees. Masseria typically have pools, gardens and their own restaurants. Of course, there are also many hotels in the region if that is your preference. Read on for my top masseria and hotel picks up and down the coast of Puglia:
Located in Ostuni, this was our first stop in Puglia and we absolutely loved it. The gorgeous pool, the white-washed stone rooms, the lush gardens…it was heaven. We especially loved the homemade breakfast in the kitchen / dining room. Every morning, the chef set out a large and varied buffet and you could see the chef cooking behind the buffet through a glass window. They also made special accommodations for my gluten allergy, arranged taxis for us whenever we needed and were just absolutely delightful. I can't recommend this place enough.
This masseria was our third stop just outside Otranto, our base for driving the coast of Salento. Masseria Muntibianchi is very remote – we had trouble finding it. It's worth it though because once you find it, it's a hidden gem! The property has a a beautiful pool and hot tub, a restaurant with outdoor patio, and gorgeous gardens that morph into a wooded olive grove with trails for walking or biking. The service was warm, homey and since we were early in the season, we felt like we had the place to ourselves.
This hotel, in the cave-dwelling city of Matera, is actually built into a cave. It may seem rustic, but this hotel offers all the modern luxuries you could want from wifi to flat screen tvs, air conditioning and modern bathrooms.
I didn't like where we chose to stay in Lecce (Torre del Parco), and wish I had gone with my second choice, the Risorgimento. The hotel is better located in the historic city center, and has beautiful amenities.
My second choice accommodation pick in Ostuni, mainly for the rooftop views of the city and the minimalist stone rooms.
A stone's throw from the beach in Monopolli, this hotel is a luxury pick for those who prefer to be within walking distance of the water.
Justin Timberlake and Jessica Biel got married at this Fasano hotel. Enough said.
Although I ended up booking Muntibianchi, I did have romantic visions of sunset soaks in the rooftop hot tub at this Otranto hotel.
If we had stayed the night in Gallipoli, I would've chosen this lovely little hotel in the old town center.
Where To Eat And Drink In Puglia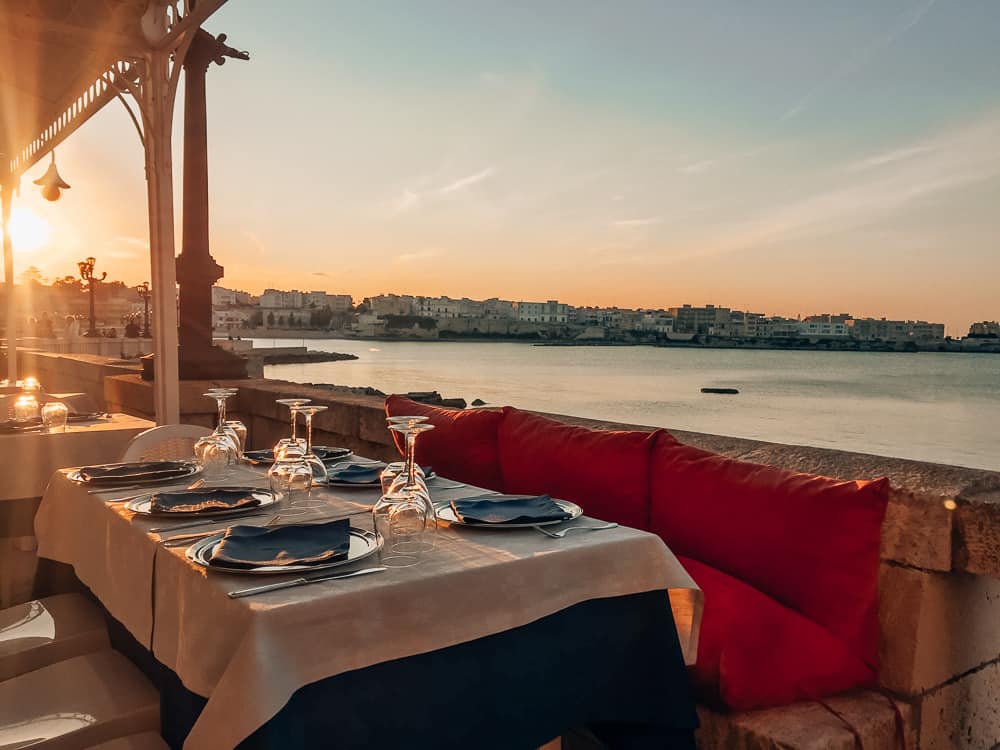 Oh, the food and wine in Puglia. I'm not particularly sophisticated when it comes to wine, but I am particular about what tastes and flavors I like. Fortunately, every sip of wine in Puglia was better than the last! Not to mention all the fresh fish and seafood your heart could desire. The food in Puglia has an air of Greek influence with a focus on chickpeas, veggies, fish, seafood, lamb and olive oil. You'll still be able to get your fix of pasta though! Orechiette is the typical and traditional Pugliese pasta served with broccoli and sausage in a simple olive oil sauce. Here's my Puglia, Italy travel guide for the best places to eat:
If you only take one recommendation from this travel guide, please let it be to eat dinner here. This spectacular 8 course meal is served at the masseria's restaurant (so you can also stay here) which also includes a working farm. Most of the food is grown on the property, prepared simply using only the freshest seasonal ingredients. When we arrived, the manager greeted us and took us on a tour of the vegetable gardens, citrus groves and wine cellar. The tasting menu comes with a wine pairing, and the manager came around to personally explain each dish, which was lovingly prepared by the head chef, an Italian nonna.
A little glass box of a restaurant in Savelletri that only serves raw fish – and not just raw fish but only fresh raw fish caught that very day. This is a place to come for a pre-dinner snack and a glass of wine. Pull up a stool at the bar, order two crudos, white wine and enjoy the view from the floor to ceiling glass windows. Then, head around the corner for dinner at Saporediasale.
JB and I still talk about the lobster pasta (paccheri with lobster) he ordered at this restaurant. Obviously I couldn't taste the pasta, but I decided a bite of the lobster was worth the risk after seeing his face. It was incredible and as I said, so memorable we still talk about it and nothing since has topped it. Note the lobsters are on the smaller, sweeter side as is typical in the area, but just as fantastic. I ordered the tuna with pistachio crust, which was also excellent.
This wine bar should be your first stop when you start to feel hunger pangs in Gallipoli. Sit outside, along the stone wall that overlooks the sea, and order the crudo, carpaccio and prosecco or rose. If you're lucky, you'll witness the jovial proprietor sabering a champagne bottle over the side of the stone wall. If you're even luckier (like me!) he'll let you try it as well! He also insisted on making a dinner reservation for us at his favorite restaurant, La Vinaigrette. We were skeptical that it was a kickback scheme, but we decided to try it anyways.
We were quite surprised at how amazing this restaurant was, not that we were all that hungry after the fresh fish at La Spingula. It's a good sign for a restaurant when it's filled with locals, none of whom spoke English, some of whom were celebrating a local bachelor party. The wine and food here were both excellent. We ordered the whole fish of the day to share for our main course along with some sides.
I didn't think I could possibly eat more in Gallipoli, but as we were leaving we passed this gelateria and my eyes and my stomach instantly swapped places. They. have. gluten. free. waffle. cones.
If you're in the mood for something a little on the fancier side, this is the Michelin-starred restaurant in the La Sommita Relais & Chateaux hotel in Ostuni.
So nice we ate here twice! We enjoyed breakfast here early in the morning before walking around Lecce, and then we liked the patio so much that we came for lunch. We shared a delicious cheese and charcuterie platter and red wine. Keep in mind the portions are very large here! We ordered the small platter and it was more than enough for two people.
The most recommended and well-known restaurant in Otranto, this was my first choice of restaurant in Otranto. However on our last night in Otranto, we wanted to eat by the water so we picked Acmet Paschia instead. I would definitely love the opportunity to eat here.
We ate our final dinner in Puglia here, at this waterside restaurant in Otranto. The food was good, not great, but I'm recommending it more for the views of the sunset over the water. It's very relaxing and a nice way to unwind and reflect on your adventures in Puglia!
The Best Things To See And Do In Puglia, Italy
You mean you want to do something besides eat, drink and relax at your masseria?! I know all that info took up most of this post but there are some amazing sights and can't-miss things to do all around Puglia.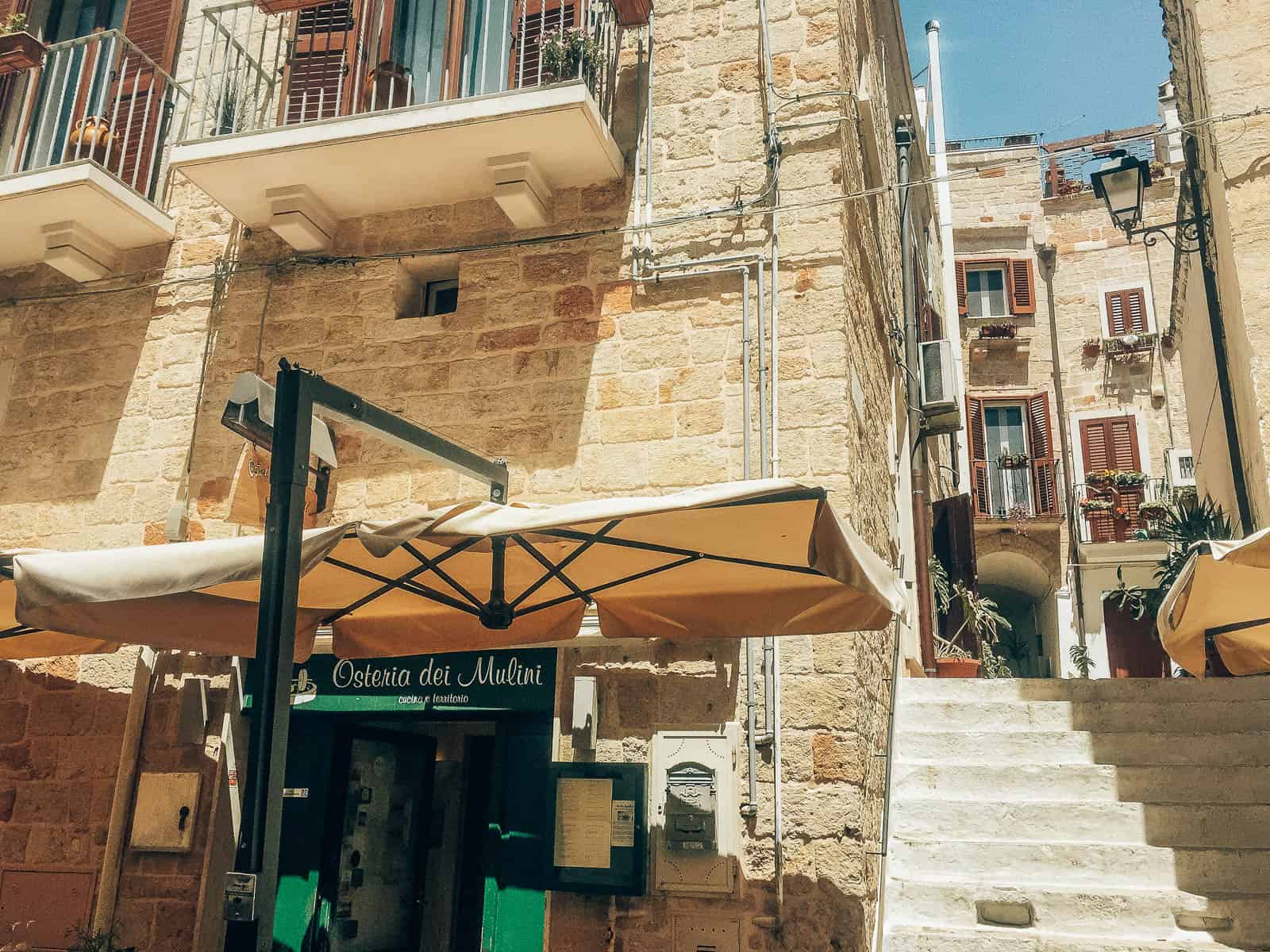 Best Day Trips In And Around Puglia:
The best thing to do in Puglia is go on a road trip with your rental car, and visit all the little towns that are reachable from your base city. I'd suggest planning two a day – a morning trip and an afternoon trip, since most of the towns are small and can be fully explored in 3-4 hours. You can read about exactly which towns to pair together and what base cities to see them from in my complete Puglia Roadtrip Itinerary.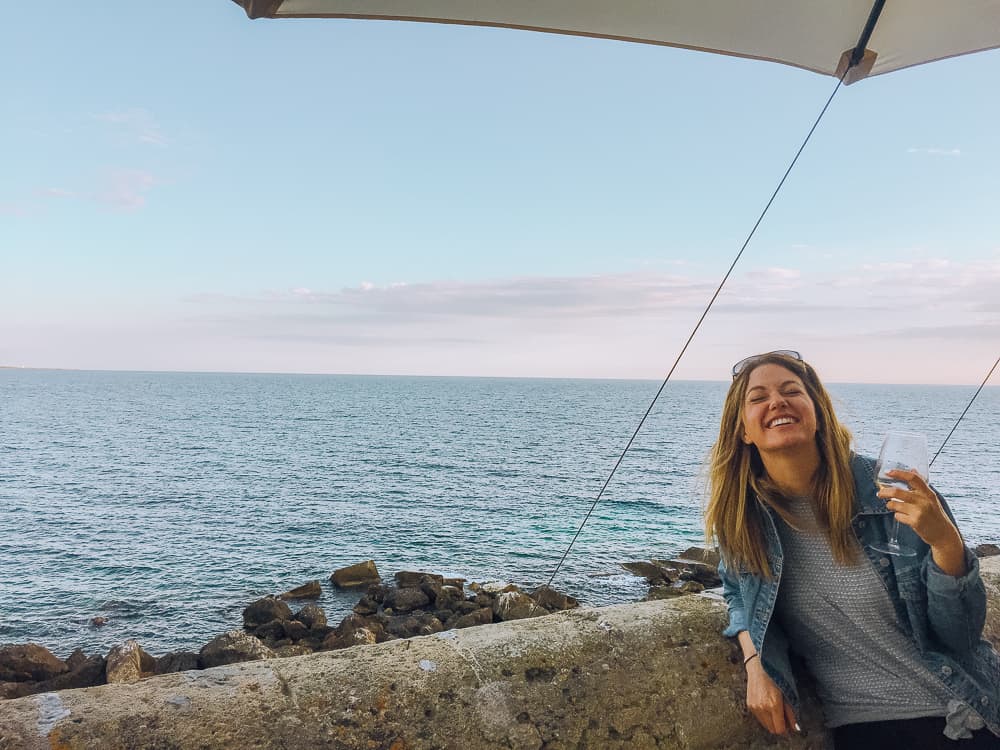 Visiting Puglia's Beaches
A Puglia, Italy travel guide wouldn't be complete without mentioning Puglia's beaches. The beaches of Puglia are absolutely spectacular and there are so many that you pretty much can't go wrong. A few of the most well-known and beautiful beaches in Puglia are Torre dell'Orso, Pescolouse (nicknamed the 'Maldives of Salento'), Punta Proscuitto and La Purita.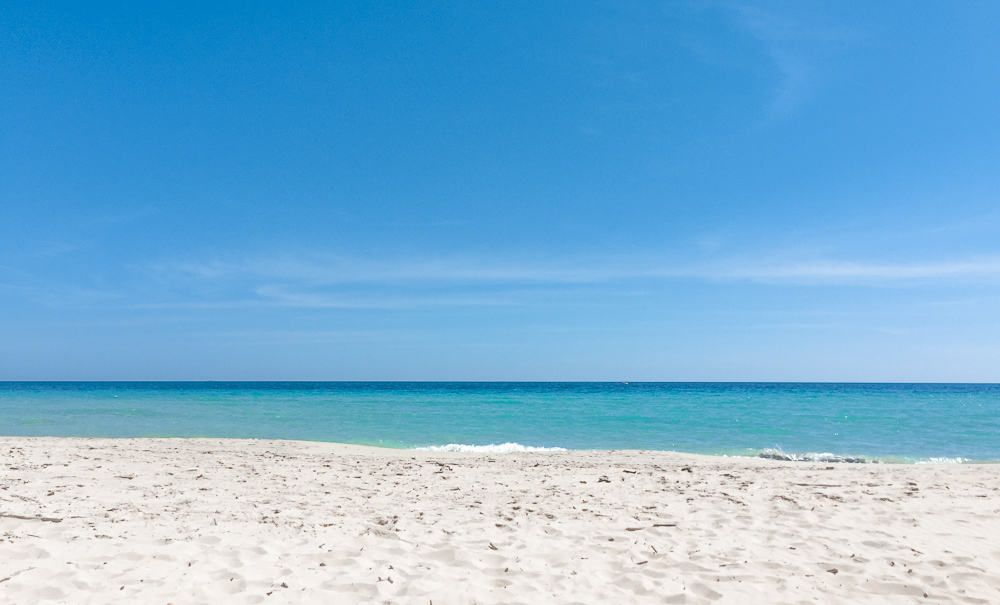 Grotte di Castellana:
This is a huge underground cave complex that is a must-see-to-believe type of experience. JB and I debated if the entrance fee (16 Euros) was worth it but decided to go for it. We were so glad we did. When we descended the initial staircase and stared up in awe, we looked at each other and both exclaimed "worth it!" We missed the English guide so went with an Italian group and it didn't even matter. I felt like I was in an Indiana Jones movie.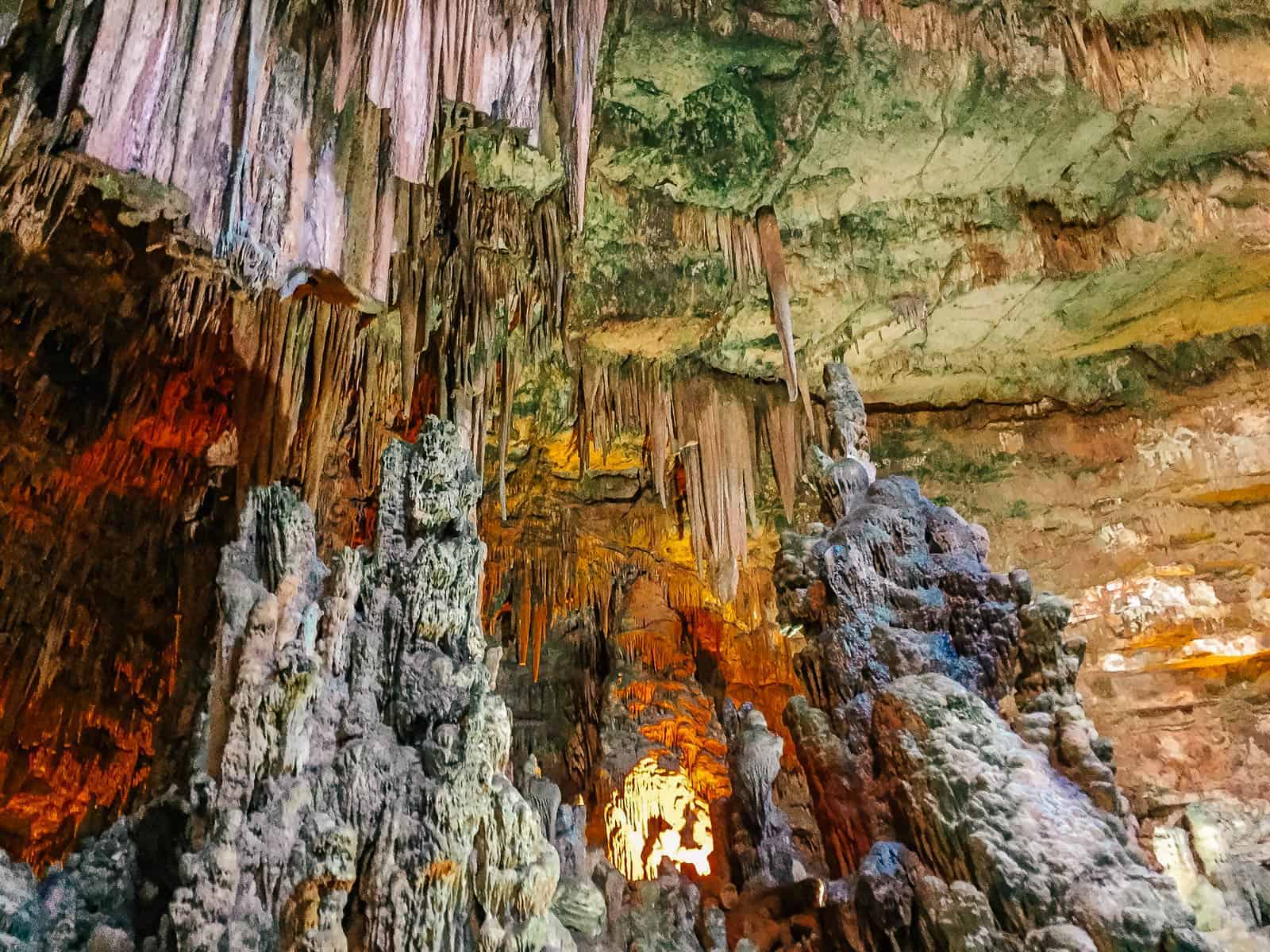 Cooking Classes:
There are some great farm-to-table cooking classes in Puglia offering half day, full day or multi-day courses. I can suggest The Awaiting Table on the recommendation of a trusted family member.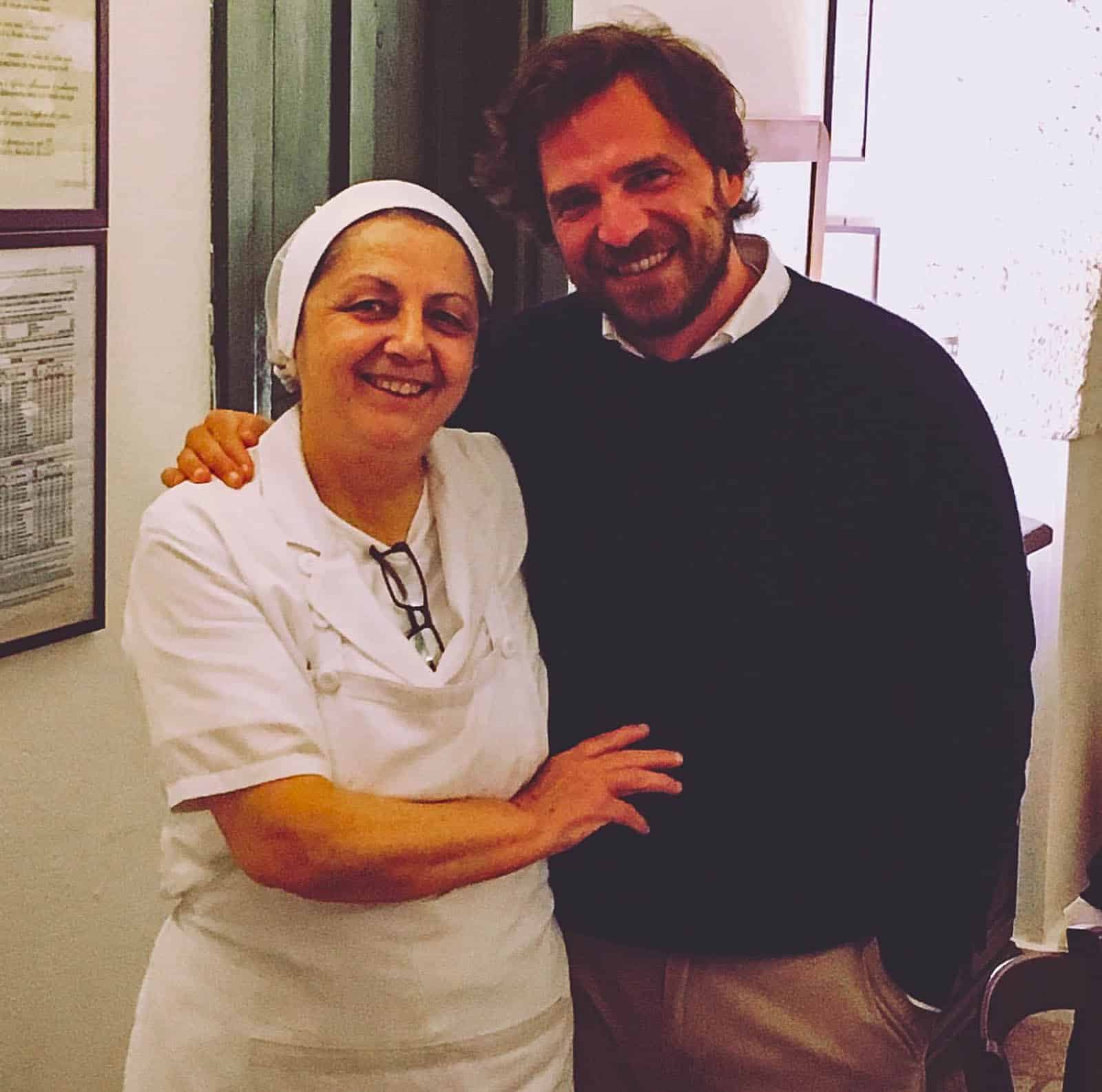 Wine or Olive Oil Tastings:
Okay, so this is technically more eating and drinking but the wines and olive oils of the Puglia region are fantastic and it's worth visiting or doing a tour like this one or this one.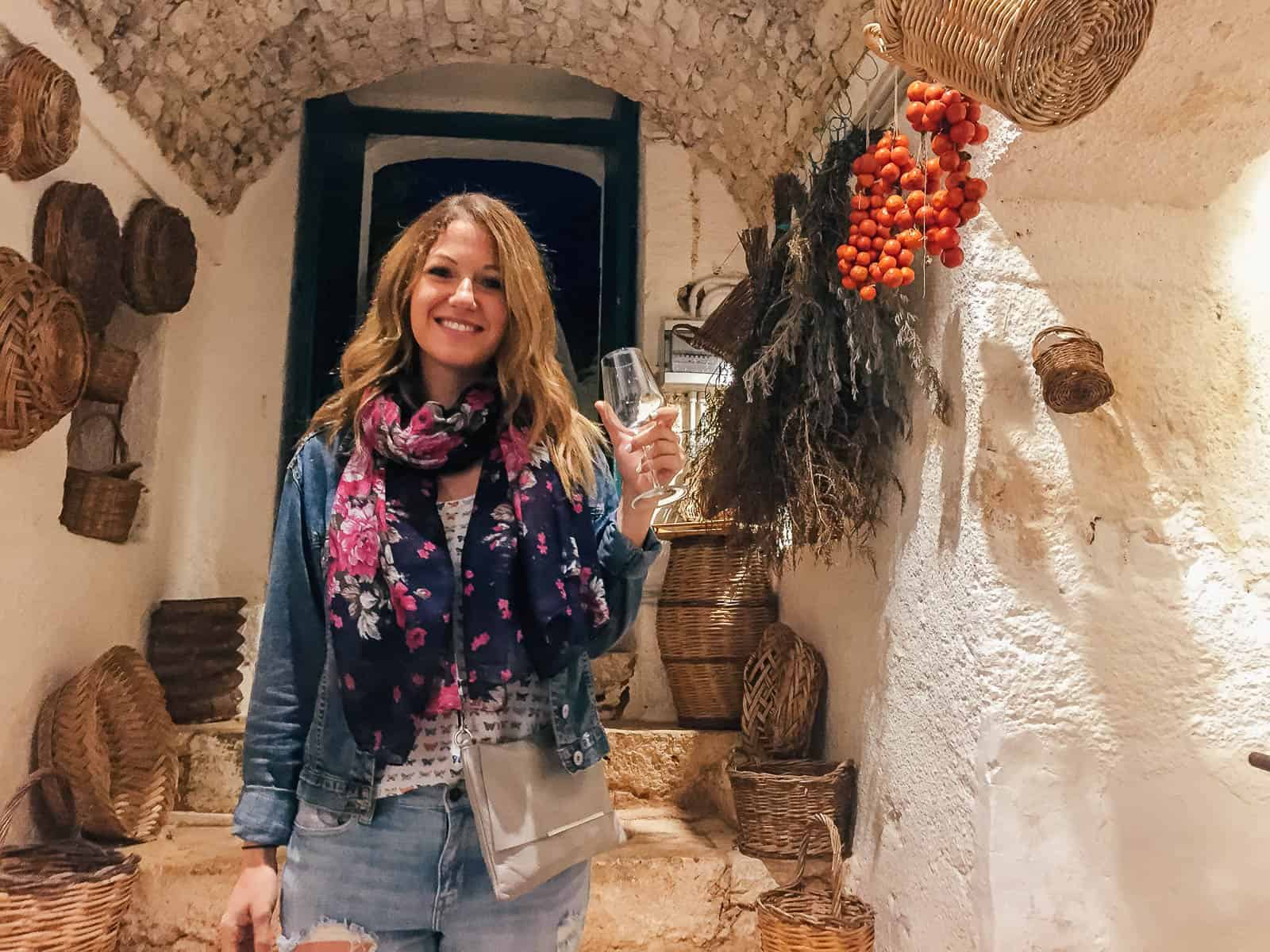 Are you planning a trip to Puglia? I'd love to hear about it in the comments below. Let's trade recommendations so we can keep adding to this Puglia, Italy travel guide!

Enjoyed my Puglia Italy travel guide? Pin it to save for later!