This restaurant is perfect for an affordable and convenient dinner with friends in Paris, without sacrificing ambiance or food quality!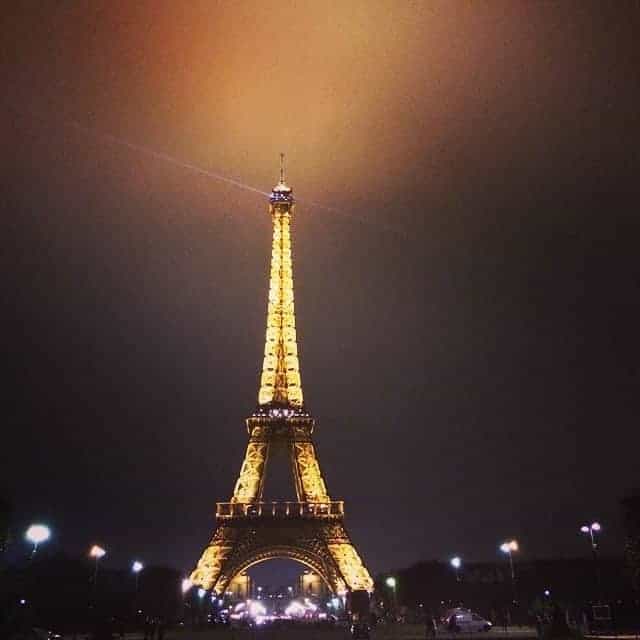 A few years ago in early December, I found myself in Paris for work. And while I know most of you would rather see Paris in the summer, winter is a magical time to be in the city of lights and love. The cold, crisp air, the holiday lights, the sprinkling of snow over the beautiful buildings…it's so romantic and peaceful. Even though I was there for a boring work conference, I have such fond memories of that trip, strolling past the Eiffel Tower all lit up, hearing wisps of music and chatter in a French lilt, I felt so calm, happy and lucky to be there!
(Disclosure: This post may contain affiliate links which means I may earn a small commission if you make a purchase from a link in this post, at no additional cost to you. Additionally, as an Amazon Associate I earn from qualifying purchases. Thank you for supporting this site!)
I'll tell you a secret though: I didn't love Paris the first time I went. Granted, I was nineteen, there for a whirlwind two days and it was my first ever trip to Europe. I had no idea what I was doing or how to plan an itinerary for a trip like that.
But since then I've been fortunate enough to have been back to Paris a few times and have really grown to love the city. It may seem imposing and unfriendly at first, but its romanticism just cannot be beat.
On this particular work trip, I had a free evening to meet a friend who lived in Paris. He took me to a local restaurant that to this day I still drool over. It had all the elements I was looking for: a local spot with a bit of a scene, relatively affordable (it's still Paris, after all) and most importantly, the food was incredible.
The restaurant is called Le Plomb du Cantal and their specialties are truffade and aligot. Truffade is a traditional rural French dish made up of thinly sliced potatoes cooked in goose fat and folded into melted tome fraiche (a French cheese). It is the gooiest, cheesiest, most comfortingly indulgent dish I've ever tasted and you need it in your life. Aligot is very similar but is made up of mashed potatoes with a tome cheese.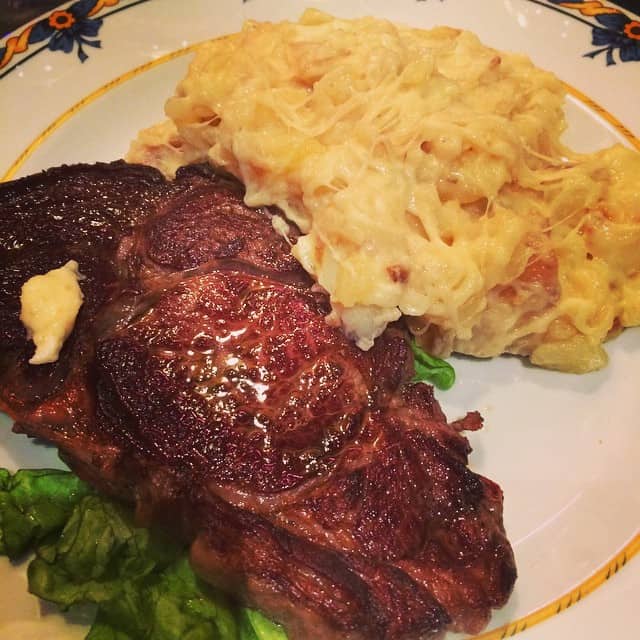 I ordered the entrocote, which is a classic French steak, and the truffade. Paired with a bottle of French red wine off the very decent and affordable wine list, and it was the perfect meal. I am not exaggerating when I say I licked my plate clean!

Le Plomb du Cantal an excellent choice for a delicious, affordable meal in Paris. I loved it and highly recommend going.
Le Plomb Du Cantal
Address: 3 Rue de la Gaité, 75014 Paris, France
Hours: 12PM – 12AM *Closed on Tuesdays
Phone: +33 1 43 35 16 92
Are you team truffade or team aligot? Tell me in the comments below!