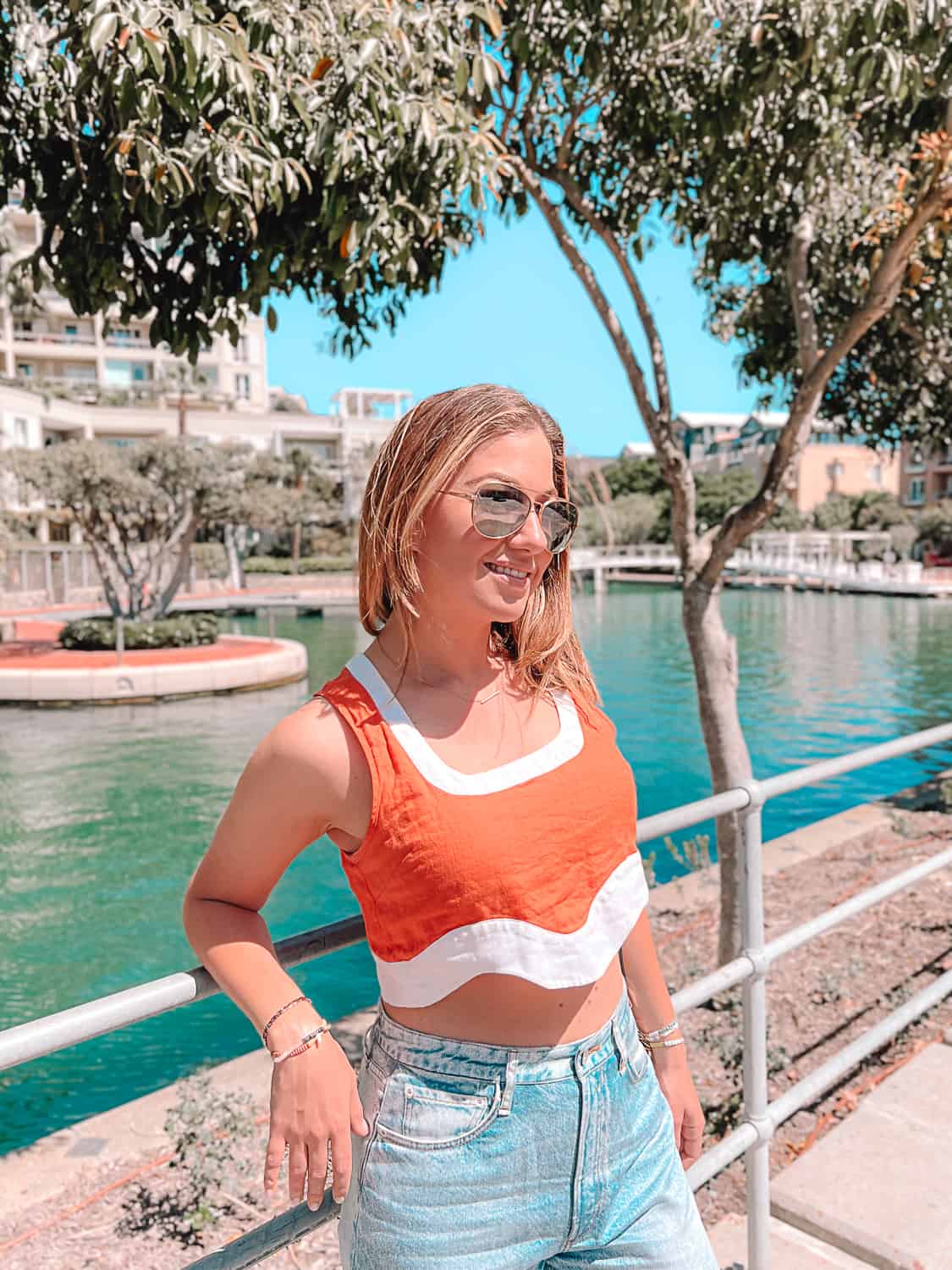 Happy Sunday! I hope you all had a great weekend. This weekend JB and I celebrated our one-year wedding anniversary (wow how time flies!) with a beautiful day in New York City, a broadway show and a delicious dinner. More on that in this week's list of things that have made me happy this past week. What's been making you happy this week? I'd love to hear in the comments!
The list of what's been making me happy this week:
I found this article on how much money Taylor Swift's Eras tour could generate for the economy to be fascinating. It sparked a whole discussion with JB about how celebrities become their own economies.
These Steve Madden dad sandals might just get me jumping on board the trend.
I finished this YA romance book about a K-pop star and a Canadian lawyer. It was so cute! Predictable but made me smile and laugh out loud at times. Also a fascinating intro to K-pop.
So many compliments on this AFRM mesh wrap crop top when I wore it Saturday. I love the colors!
Speaking of Saturday, JB and I saw MJ: The Musical on Broadway and it was just incredible. The dancing, the music, I couldn't stop smiling and humming along. We're both still buzzing from it! If you have a chance to see it, run!
Drooling over this grilled chicken recipe from Smitten Kitchen.
Dreaming about this desert hotel I stumbled across on Instagram, and immediately added Namibia to my bucket list.
Did you know that Levain Bakery ships nationwide?! We received a delivery for our anniversary and I've been munching my way through them all weekend. Pure delicious decadence. These are truly the best cookies in the world, in fact we served them as our late night snack at our wedding!
Our pup really needs a new bed, and I've been waffling between this one and this one – they both look so cozy! If you have any recommendations for a great dog bed, leave me a note in the comments!
This article on the value (or lack thereof) of "how to become an influencer" courses was really interesting. As someone who's considered, but not yet pulled the trigger, on certain courses related to blogging, it was a refreshing perspective.
(Disclosure: This post may contain affiliate links which means I may earn a small commission if you make a purchase from a link in this post, at no additional cost to you. Additionally, as an Amazon Associate I earn from qualifying purchases. Thank you for supporting this site!)