Add To Cart is an outfit series where I share all the fashion and style items that I'm currently obsessing over and/or purchasing. For August 2020, I'm rounding up my favorite clothing items perfect for lounging or working from home and my Labor Day vacation outfits. I hope you love these fashion finds as much as I do!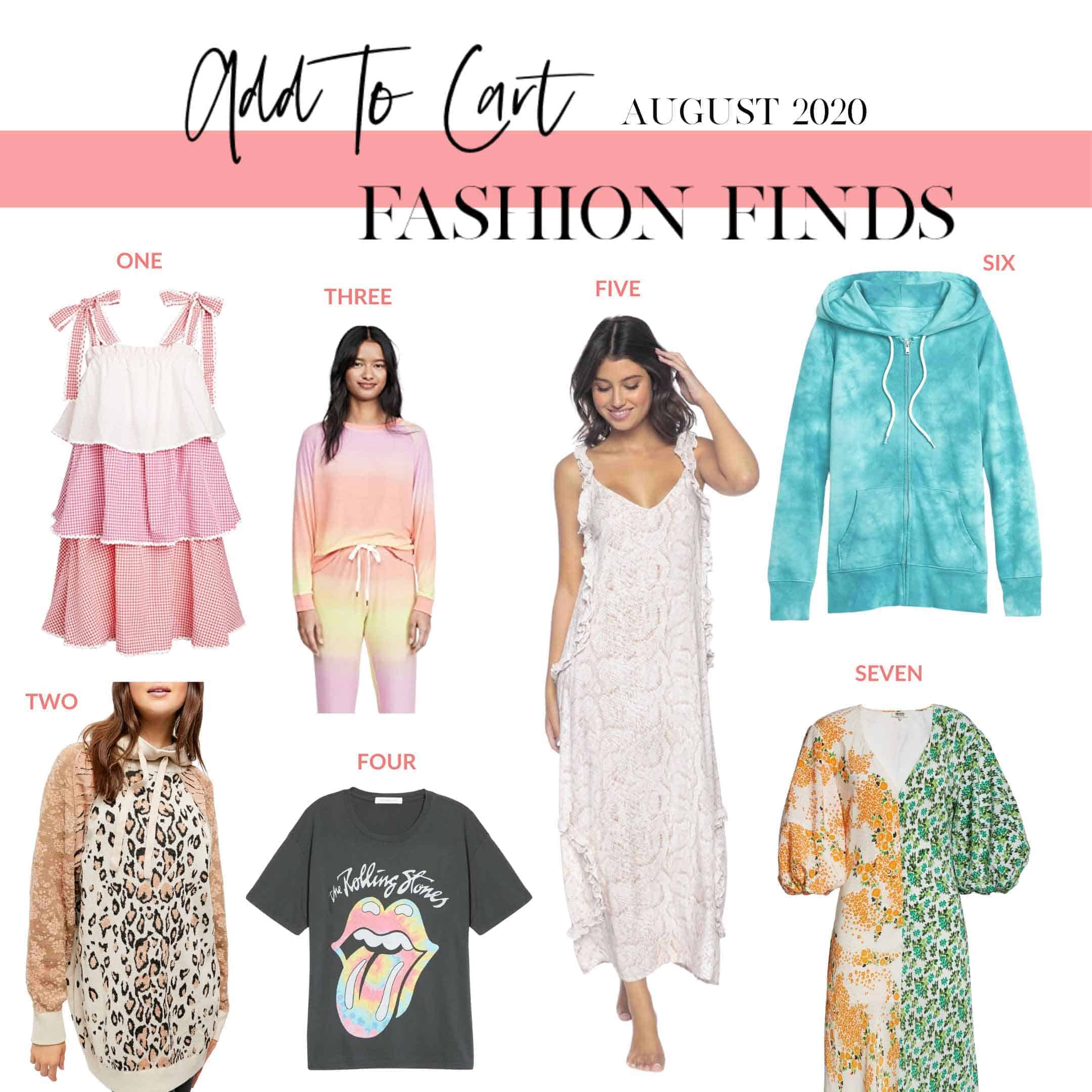 One / Two / Three / Four / Five / Six / Seven
Well, I am still fully on the tie-dye trend and living in loungewear attire, as it seems I'll still be working from home for the foreseeable future! So this month I am lusting after this leopard print hoodie and already ordered this tie-dye zip-up. I also stocked up on a few bathing suits for Labor Day and then bought this ruffled snakeskin maxi dress to wear with one of the bathing suits.
I'm also eyeing this adorable dress for my Labor Day trip to Rhode Island but unsure if it will be cute or make me look like I'm wearing a cupcake? We shall see if I cave and order it!
Finally, since I already own this incredibly light and soft lounge set, I'm eyeing the same one in this gorgeous ombre print.
Happy shopping everyone! Please let me know in the comments if you purchase anything because I love to hear your reviews!
(Disclosure: This post may contain affiliate links which means I may earn a small commission if you make a purchase from a link in this post, at no additional cost to you. Additionally, as an Amazon Associate I earn from qualifying purchases. Thank you for supporting this site!)
Here's everything in my cart for August 2020:

Love this post? Save it on Pinterest!