Eating well in Paris doesn't have to mean expensive, hours-long tasting menus with four different kinds of foam or waiting for hours to try and get a table. This list of affordable casual restaurants in Paris, that you can actually get into or make a reservation at, is the best way to eat your way through Paris!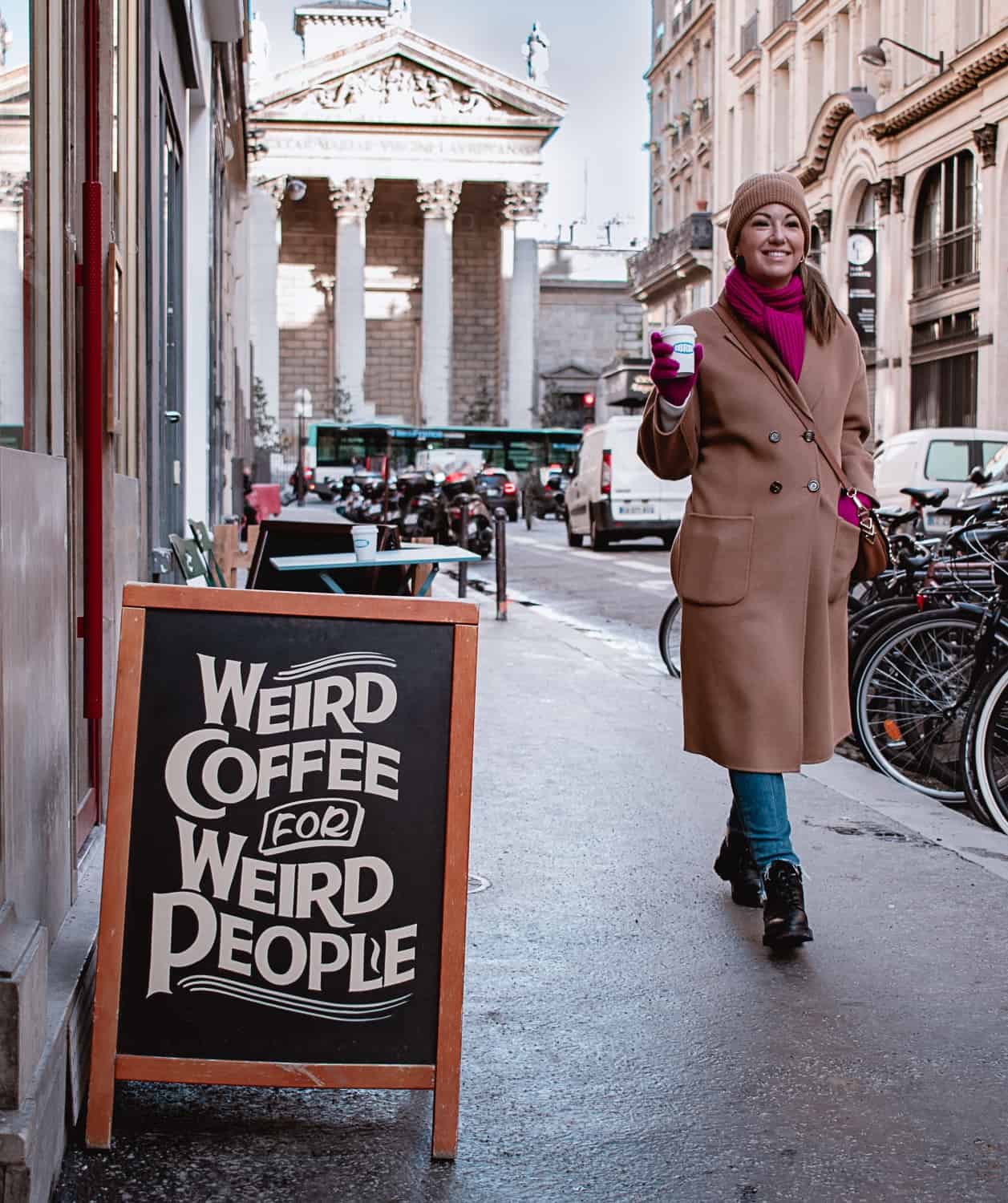 Are you planning a trip to Paris and feeling overwhelmed when planning where to eat because every restaurant in Paris is either impossible to get into, insanely expensive, or a 12-course tasting menu, or all of the above? While Paris is known for its upscale dining scene, and it can be worth indulging in, there's also plenty of affordable casual restaurants in Paris for eating on the go while exploring the amazing culture Paris has to offer.
These are my recommendations for affordable casual restaurants in Paris that don't compromise on quality.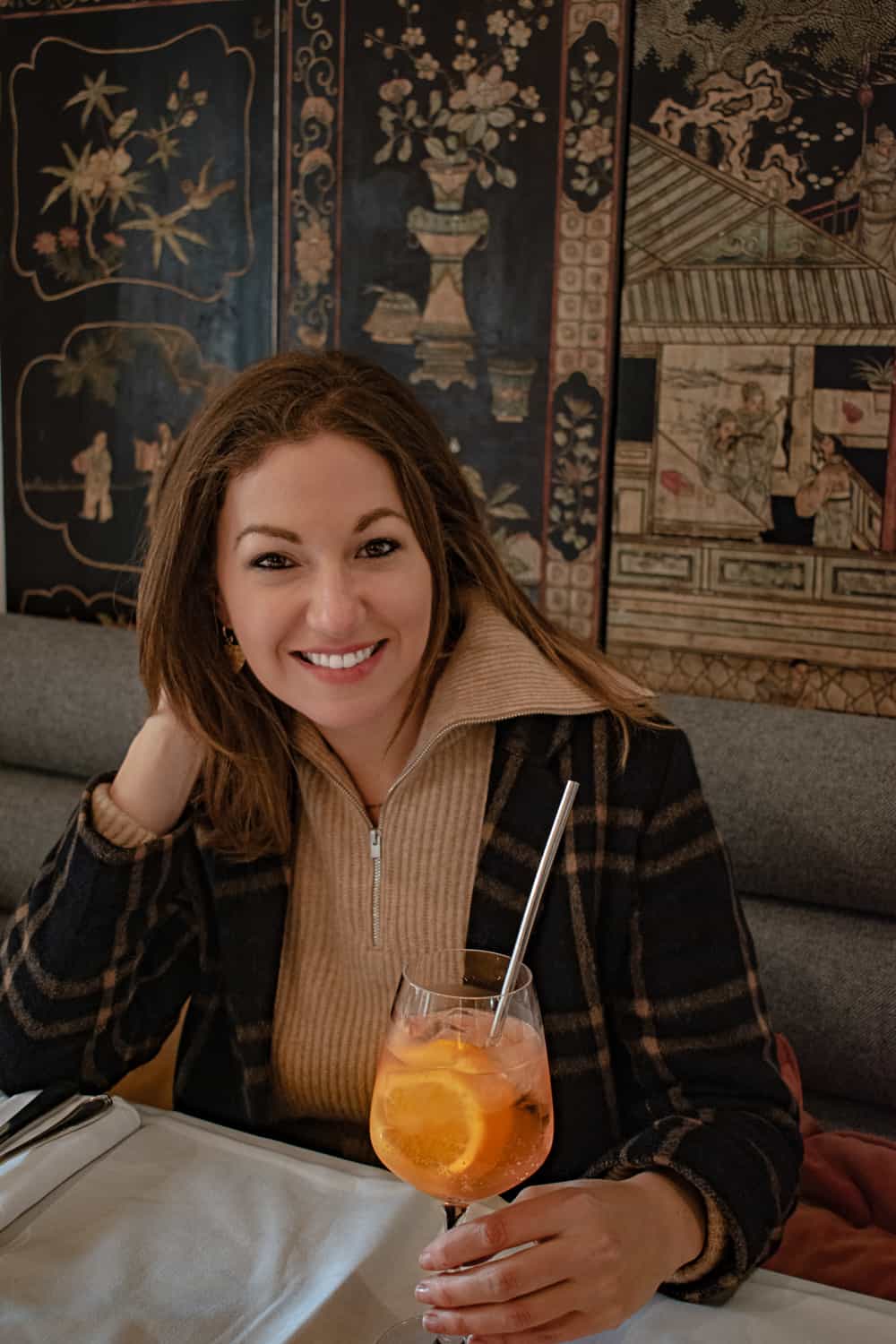 (Disclosure: This post may contain affiliate links which means I may earn a small commission if you make a purchase from a link in this post, at no additional cost to you. Additionally, as an Amazon Associate I earn from qualifying purchases. Thank you for supporting this site!)
Falafel in the Marais
Every list of where to eat in Paris is going to include L'As du Falafel in the Marais, and while those lists aren't wrong, they are also not necessarily complete. Because yes, L'As du Falafel is definitely delicious, affordable and casual, but I did also say this list would include recommendations for restaurants in Paris that you can actually get into! It's more likely than not that you'll spend an hour or more waiting in line at L'As du Falafel. If you happen to walk by and the line is reasonable, definitely go here. But here's the secret that other where to eat in Paris lists tend to overlook: there's a ton of falafel restaurants lining this stretch of Rue de Rosiers in the Marais, and they are all just as good. So if the line looks more reasonable at Chez Hanna across the street, go there. Pop into Miznon if you find an open bistro table, Chez Marianne is great too. You really can't go wrong, but a falafel in the Marais (from any restaurant!) is a must for an affordable casual meal in Paris.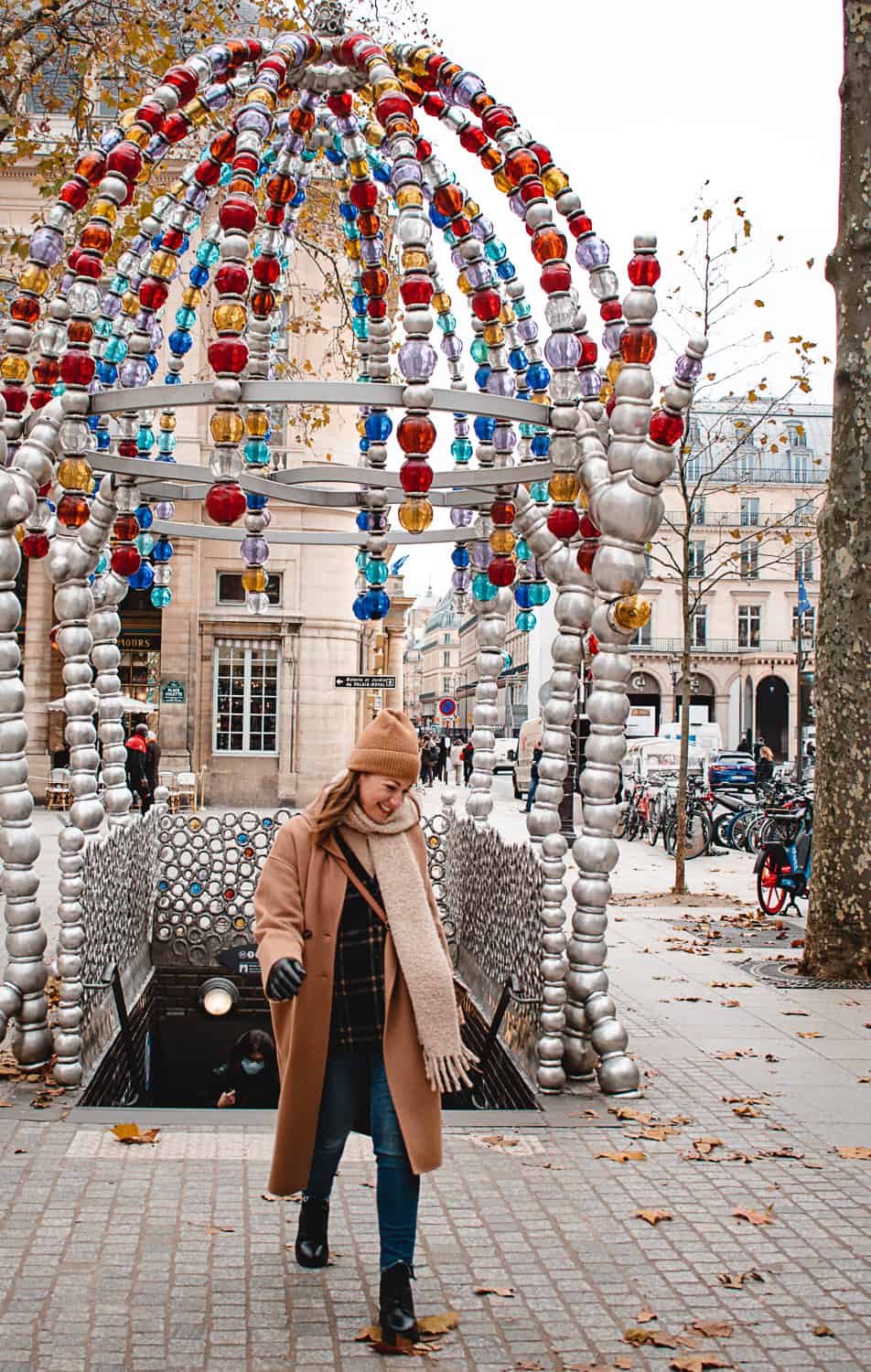 Rue de Rosiers

LE MARAIS, 4TH ARRONDISSEMENT
Le Plomb du Cantal
I still dream about the truffade at Le Plomb du Cantal, one of the most decadent, cheesy, creamy delicious type of potato I've ever had. Le Plomb du Cantal features cuisine from the Auvergne region of France, and is heavy on the meat and potatoes. It's rich food but it's 100% worth it thanks to the affordable food and wine prices, friendly and lively scene. The most iconic dish here is definitely the aligot, another type of cheesy creamy potato dish, but trust me and get the entrecote with truffade.
Le Plomb du Cantal

Address: 3 Rue de la Gaité, 75014 Paris, France
PHONE: +33 1 43 35 16 92
Les Philosophes
When making my Paris itinerary, I knew I wanted to visit at least one classic Parisian bistro, but all the famous ones on all the "Paris must eat" lists proved impossible to get a reservation for, but I hit gold with Les Philosophes – It's also a pretty famous Parisian bistro but it's surprisingly easier to get a reservation. It's small and crowded and loud, but let's be honest, that's exactly what you want in a classic Paris bistro for dinner, it's all about the atmosphere! Thankfully at Les Philosophes, it's also about the food. Don't even consider the menu – just order the duck confit, it's incredible. I'll be honest that the house wine we had wasn't the greatest, so perhaps the wine list is worth perusing (In Europe, the house wine is usually a great choice so JB and I often don't even bother selecting from the wine list) but the desserts – espresso cake for JB and chocolate mousse for me – were delicious.
Les Philosophes

Address: 28 Rue Vieille-du-Temple, 75004 Paris, France
Phone: +33 1 48 87 49 64
Breizh Cafe
I will not visit Paris without stopping at Breizh Cafe. It's probably my favorite affordable, casual restaurant in Paris. The first time I went, I was alone on a work trip in Paris, starving and indecisive about where to eat, trying to find somewhere with gluten free options, and as I was wandering around the Latin Quarter, I stumbled into tis creperie, not knowing I was about to hit gold. Every time I've been back to Paris since, I make a point of stopping in here for a delicious, gluten-free savory crepe (and obviously, a sweet crepe for dessert). Yes, it's a chain with a few locations now (because it's so good) but it's consistently delicious and affordable. Don't miss it if you're in Paris!
Breizh Cafe (Has multiple locations)

Address: 1 Rue de l'Odéon, 75006 Paris, France
Phone: +33 1 42 49 34 73
Avant Comptoir du Marche
Well, you can't beat 3.50 euros for a delicious glass of wine, can you? Avant Comptoir du Marche is a small (ok let's face it, you're in Paris, all the restaurants are small, what did you expect?) and lively wine bar with plenty of affordable small and large plates to accompany their extensive (and cheap!) wine list by the glass or bottle. Avant Comptoir du Marche is one of several wine bars from well-known French chef Yves Camdeborde. It's first come, first serve, so grab the first open table or spot at the long, narrow bar that you can (recommended, the bar is the best for people watching, and access to the giant slab of butter usually sitting on the counter) and indulge in the charcuterie plate to start, then see how you feel and order whatever sounds good from the cards hanging above the bar.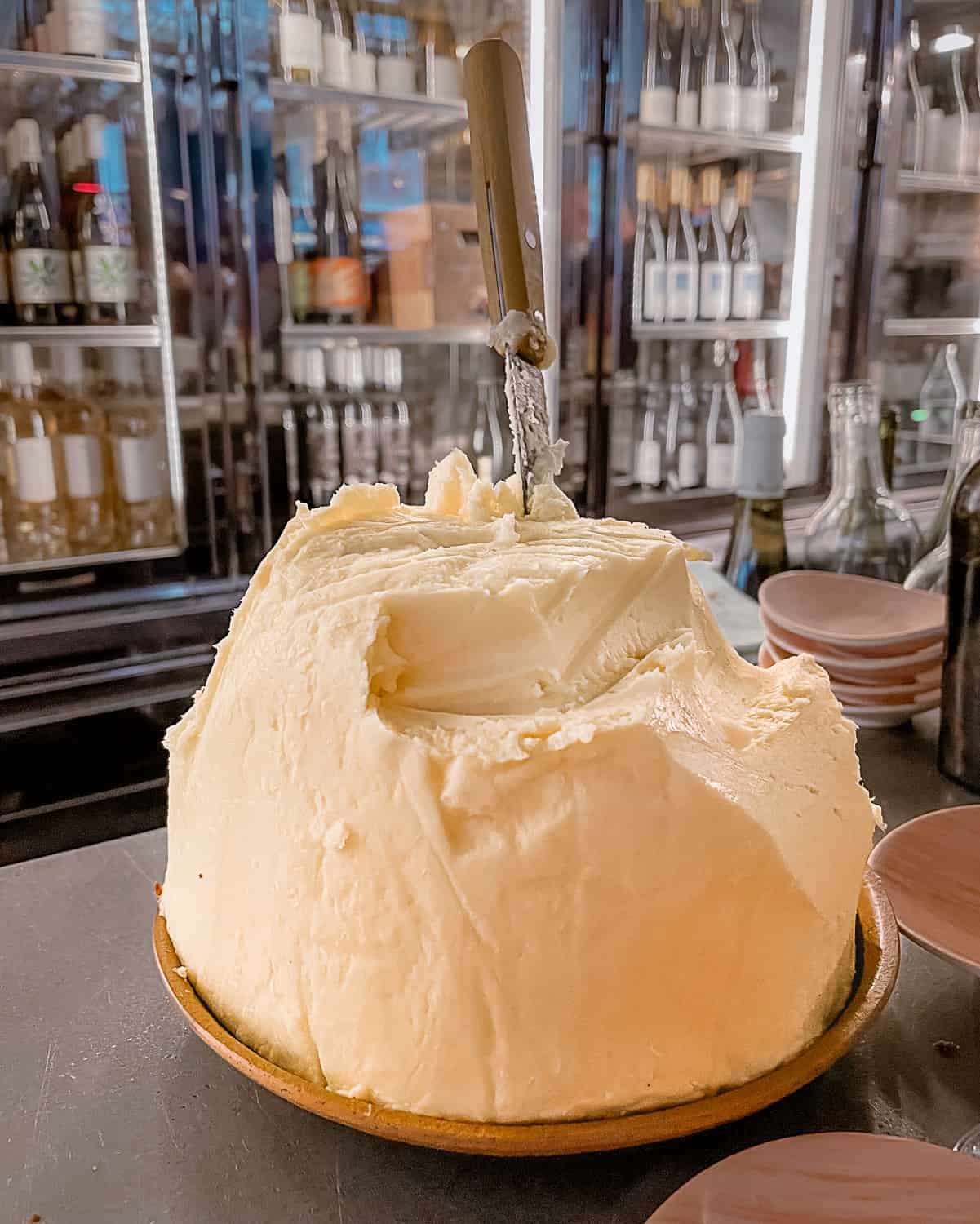 Avant Comptoir du Marche

ADDRESS: 14 rue Lobineau, 75006 Paris France
PHONE +33 1 44 27 07 97
Bouillon Chartier
This no-reservations restaurant is one of the best affordable, casual restaurants in Paris. You'll want to try and get there on the earlier side to ensure you're not waiting in line too long, but the small alley leading to the restaurant is such a pretty spot to stand and people-watch, you might not even mind. The art deco interior is probably the largest restaurant I've ever eaten in when dining in Paris, which can be a welcome change. For a an affordable sit-down dinner in Paris that feels a little fancier than a casual bistro or cafe, Bouillon Chartier is the spot to try. Order the roast chicken (le plat "poulet fermier roti") and try some affordable escargots.
Bouillon Chartier

Address: 7 Rue du Faubourg Montmartre, 75009 Paris, France
Phone: +33 1 47 70 86 29
Rue Cler
Okay, so technically this isn't a restaurant, it's a street, but if you want a quintessential Parisian food experience that is as affordable and casual as you want to make it, there's nothing quite like wandering along this pedestrian-only market street, about a 15 minute walk from the Eiffel Tower, and selecting your own picnic items for a feast on the Champs de Mars while you admire the Eiffel Tower. Head to Rue Cler just before lunch or just before dinner to assemble the perfect Eiffel Tower picnic. Choose items from a fromagerie, a boulangerie, boucherie, patisserie and a green grocer. Not sure what to get? A foolproof Parisian picnic will include baguette, a hard cheese and a soft cheese, a fruit (grapes or strawberries recommended!), a selection of charcuterie, and some eclairs or macarons. Don't forget to pop into a wine shop a grab a bottle – just don't forget to either purchase a wine opener, get s screw top bottle or have the proprietor open the bottle for you (I made this mistake and had to double back to a supermarket for a bottle opener). Then, make your way back to the Champs de Mars, find a patch of grass or a bench, and admire the Eiffel Tower as you feast on a casual and affordable picnic in Paris.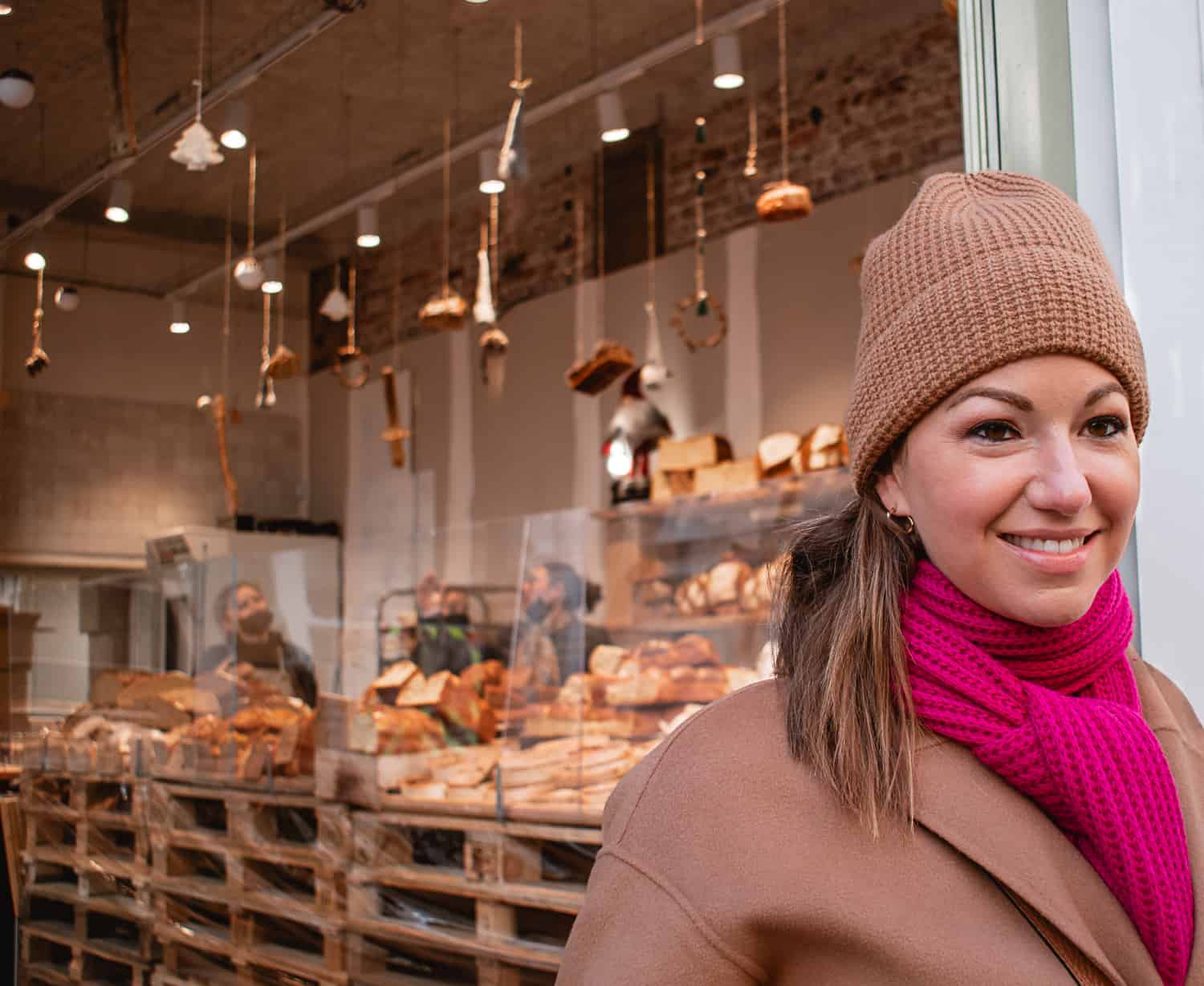 Rue Cler

7th Arrondissement, ecole militaire metro
Pierre Herme
As one of the few gluten-free pastries available to me in Paris, I made it my mission to try as many of the famous macaron shops as possible when I last visited. And I have to say, Pierre Herme lives up to the hype. By far, the best macaron I had in Paris, blowing Laduree and even the gluten-free specialty bakery (Chambelland, not worth it) out of the water. Make it a point to find a Pierre Herme location with a bakery/cafe and you can make a complete meal out of croissant sandwiches, quiches and other delicious sweet and savory baked goods. After all, you're in Paris, so a croissant and a macaron count as a meal.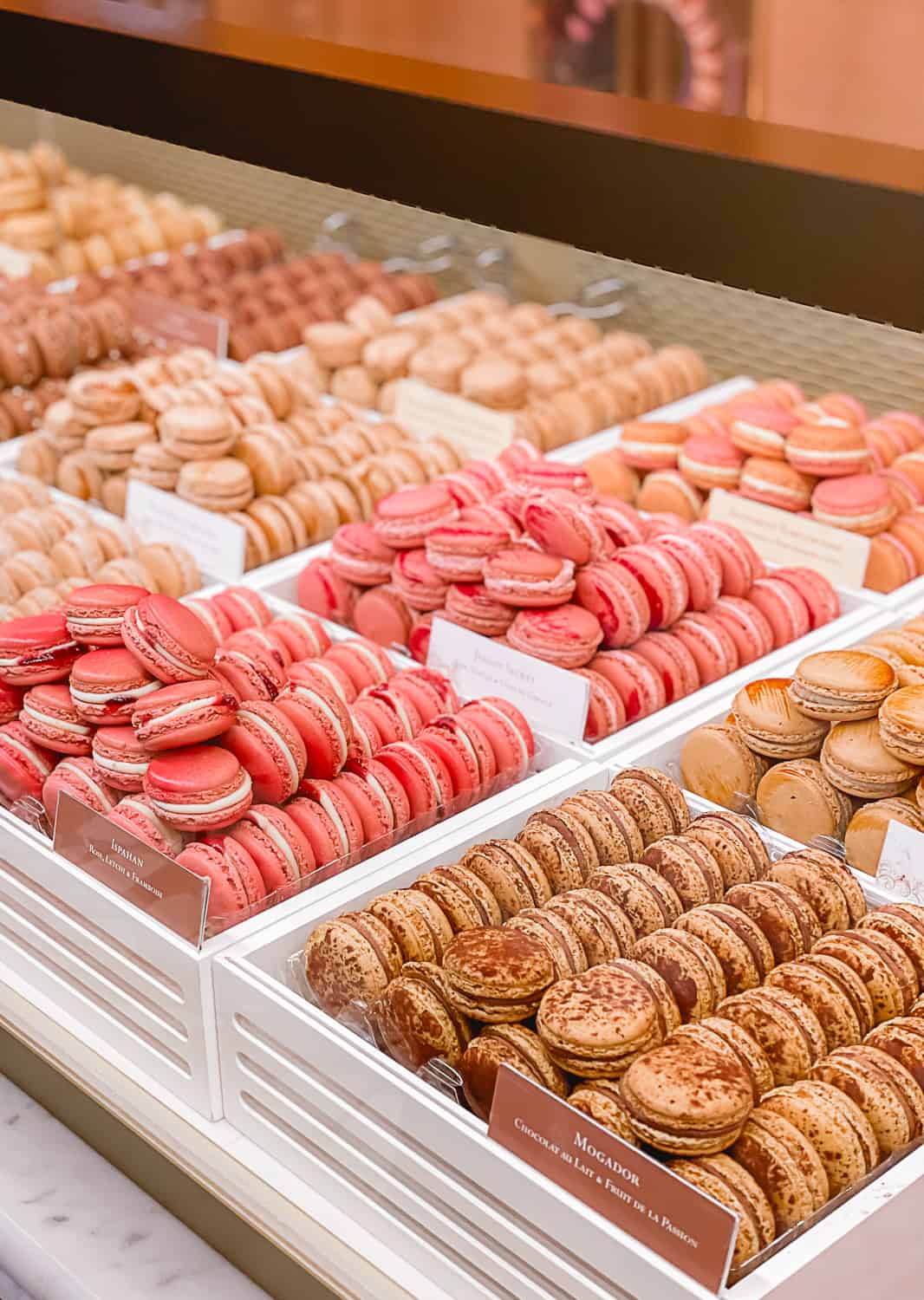 Pierre Herme (Has multiple locations)

The Pierre Hermé Café-Restaurant
53-57 rue de Grenelle
01 82 73 27 20
Eclair de Genie
Similar to Pierre Herme, I consider an eclair to be a casual and affordable lunch on the go in Paris (Eclair de Genie also has croissant sandwiches and other light bites, don't worry) so this is a must-stop in my opinion, and not only (but okay, mostly) because they have an entire wall of the most delicious gluten-free cookies that you can purchase to eat immediately or in a tin to go (I may have brought 3 tins home with me, and ate an entire tin on the plane ride home – 8 hours is a long time, okay?). There just happens to be a location in the Marais a few minutes walk from Rue de Rosiers, so for an extra-delicious casual lunch in Paris, follow up your falafel with a dessert eclair here.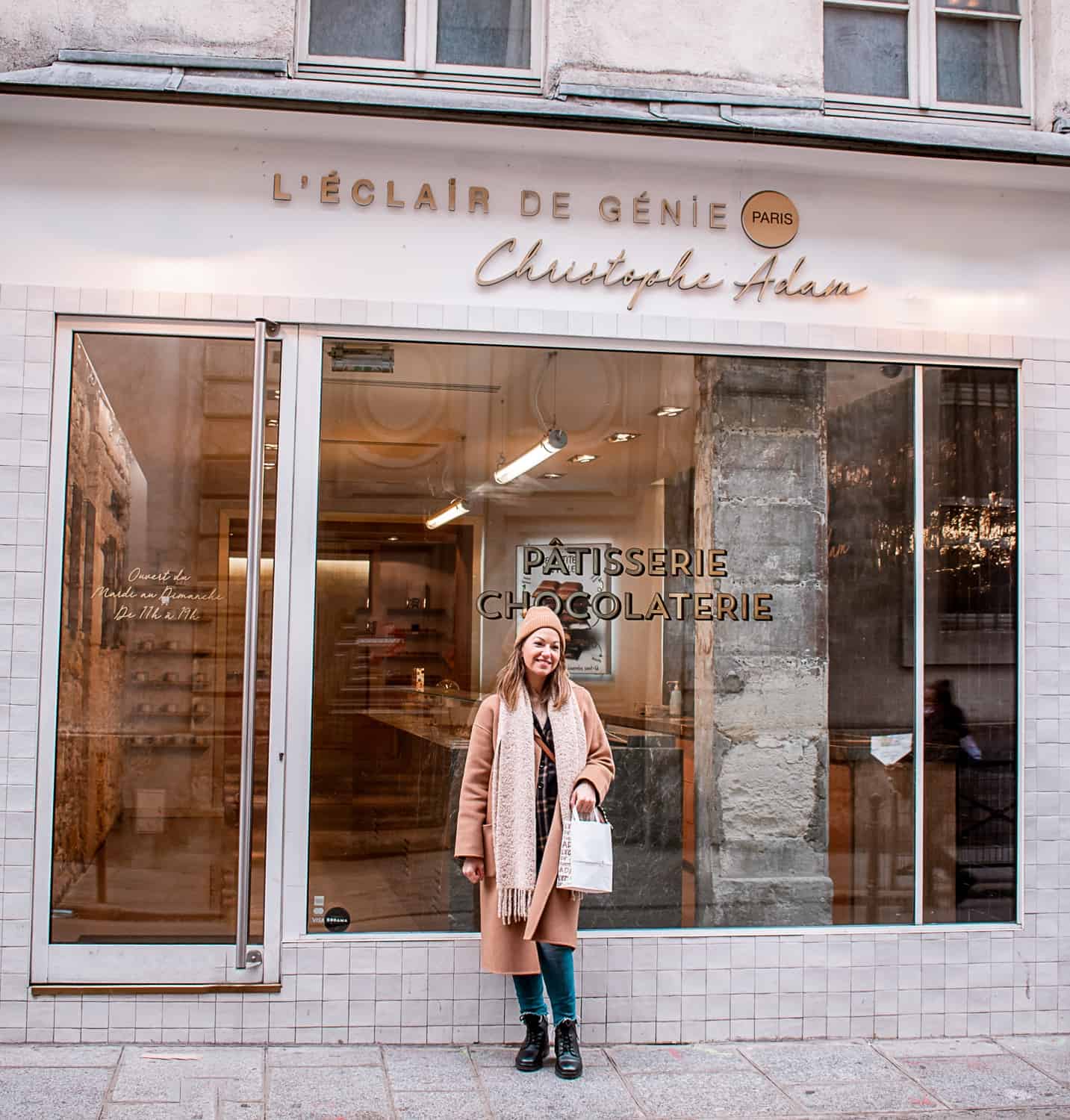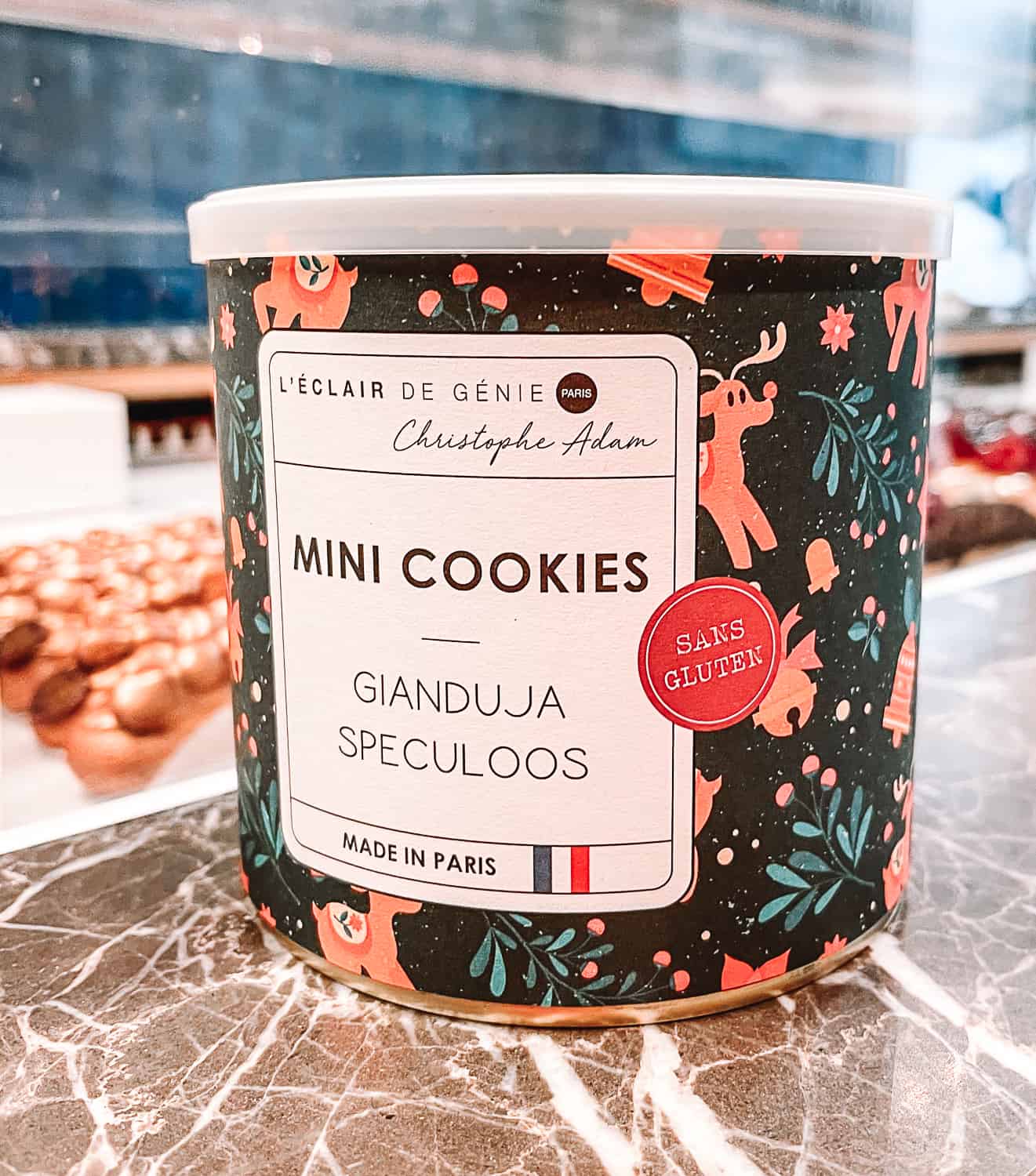 Eclair de Genie (Has multiple locations)

Address: 14 Rue Pavée, 75004 Paris, France
Phone: +33 1 42 77 86 37
Aux Bons Crus
Aux Bons Crus is another classic Parisian bistro that serves simple, quality food at affordable prices and is fairly easy to get into so it's definitely worth a visit for a casual dinner in Paris. It's open for lunch and dinner, and last-minute reservations or walk-in tables are usually available. JB and I went on our last night in Paris, when we were feeling fairly tired from the whirlwind trip, and wanted a simple, easy and cozy dinner before heading home the next day. As I tend to do at Paris bistros, I ordered the roasted chicken. JB had the duck confit (are you sensing a theme?) and we had a gigantic chocolate mousse for dessert. It was delicious, and one of the quieter restaurants we ate at, which was much appreciated at the end of our trip.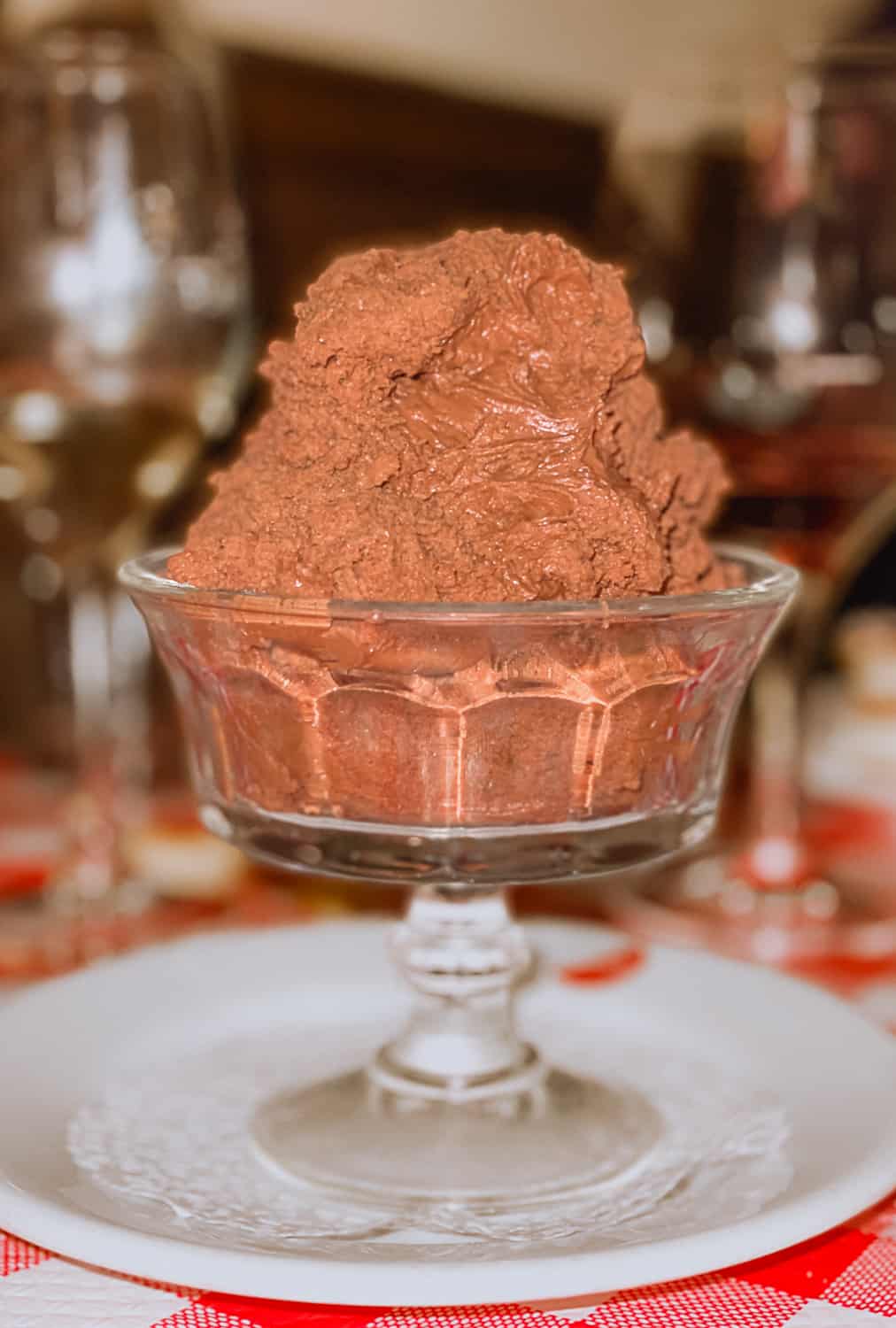 Aux Bons Crus

Address: 54 Rue Godefroy Cavaignac, 75011 Paris, France
Phone: +33 1 45 67 21 13
Pro tip before we wrap up: While we're on the subject of Paris restaurants, two famous ones you can skip: Les Deux Magots and Cafe de Flore. They're overpriced, touristy and not good quality.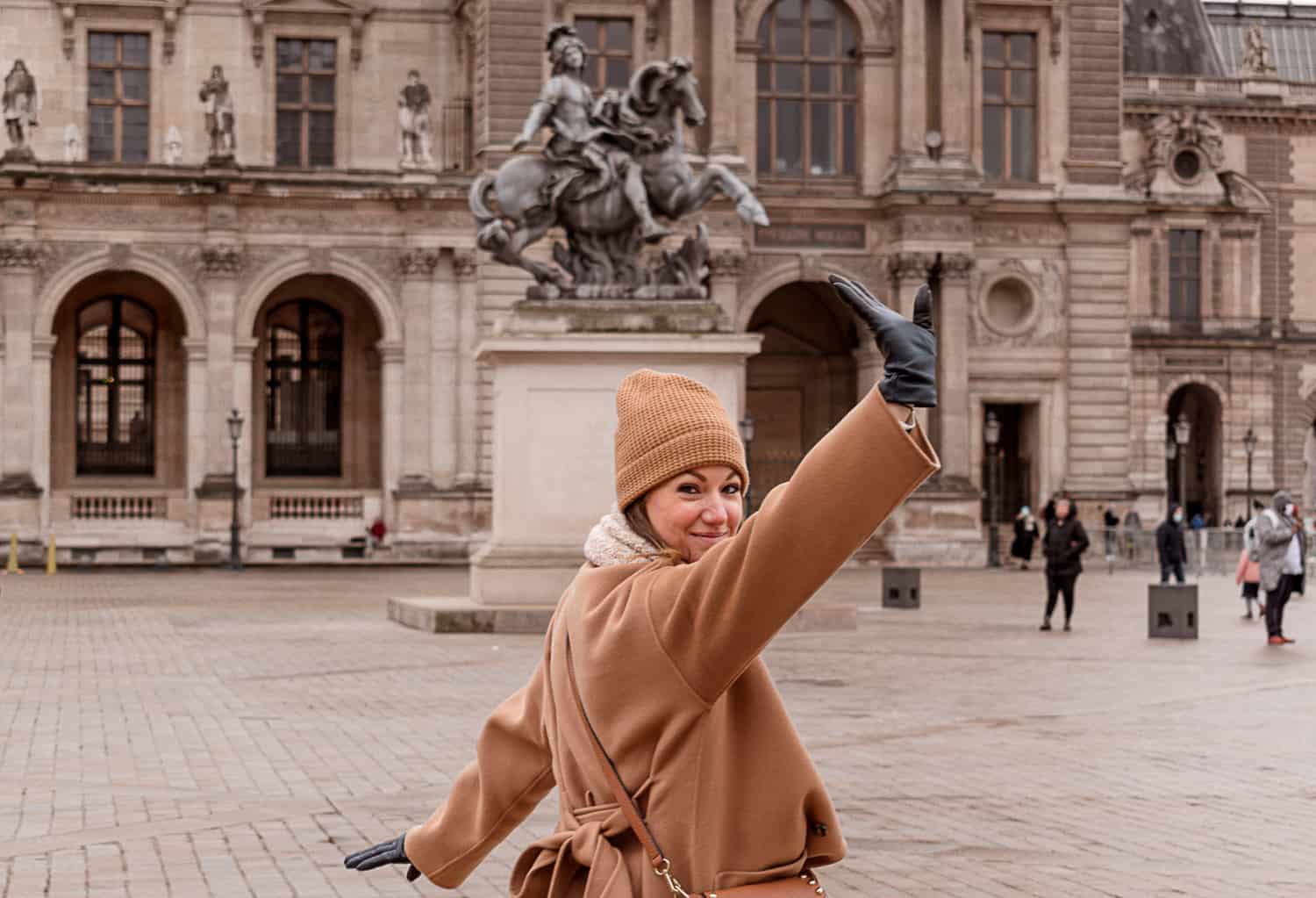 What are your favorite affordable, casual restaurants in Paris? I'd love to hear your recommendations in the comments!