Madrid is one of the best cities in Europe to spend a long weekend. It's just small enough to get a real feel for the city yet Madrid still has plenty of interesting and unique things to do.
Madrid is such a fun city to spend a weekend. It's like the goldilocks of European cities – everything is just right. It's just big enough to be interesting and varied, yet it's small enough to walk just about everywhere. There's the right mix of charm and history alongside modern art and culture. Not to mention the food and drinks – so amazing and delicious, yet minus the pretension of some larger (and okay, fancier, European cities).
If you're looking for ideas about how to spend a weekend in Madrid, this list of unique things to do in Madrid is for you!
Keep reading for the top 10 things to do when spending a weekend in Madrid…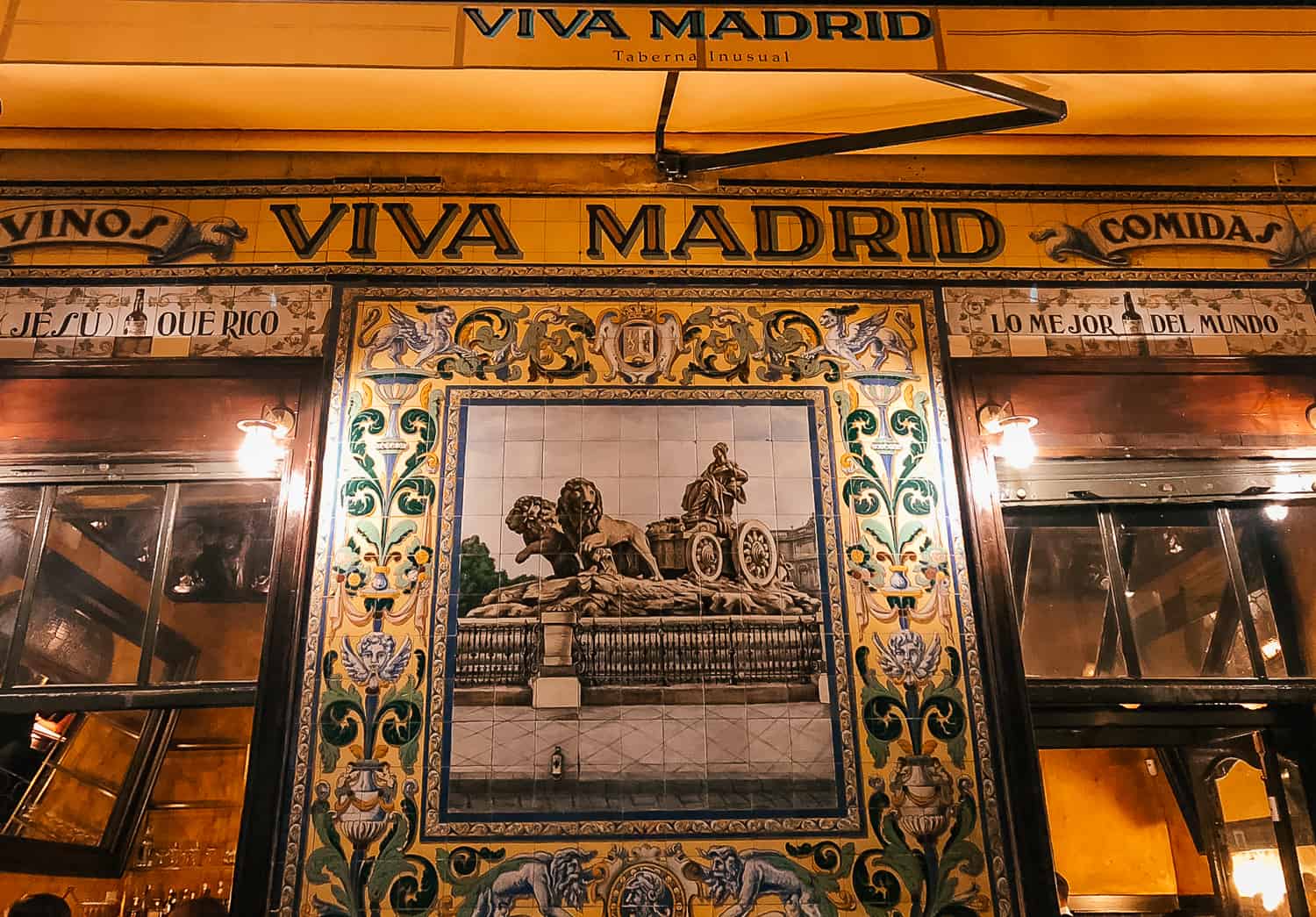 Before we get into all the best things to do and attractions to see in Madrid, let's start with a few basics to help you get to know this amazing Spanish city!
First of all, you may be wondering if one weekend, essentially 2 or 3 days, is long enough to spend in Madrid, and the answer is YES! Of course to fully immerse yourself in Madrid city life, you could spend more time there, but it is absolutely possible to see the best of Madrid in one weekend. I spent 3 days in Madrid and while I could always spend more time in any European city, 3 days was the perfect amount of time for my first time in Madrid.
It's worth noting that Madrid is landlocked, so there's no major beach or body of water right in the city. When most people think of Spain they picture the beaches of Barcelona or the coasts of the Costa Brava – but not to worry because Madrid is full of culture and interesting sites, not to mention plenty of opportunities for day trips, that you won't even miss the beach! This is also why I loved visiting Madrid for a weekend, usually when I'm on a longer trip I like a mix of beach / nature and city life.
Madrid is a very safe city – while you should always take standard precautions when traveling, I walked absolutely everywhere I went and felt 100% safe the whole time. Even though I was visiting with a friend, I think Madrid would also be an excellent city for solo travelers.
Ok, on to my list of the best attractions in Madrid (and you can see all of them in one weekend!).
Take a cooking class with locals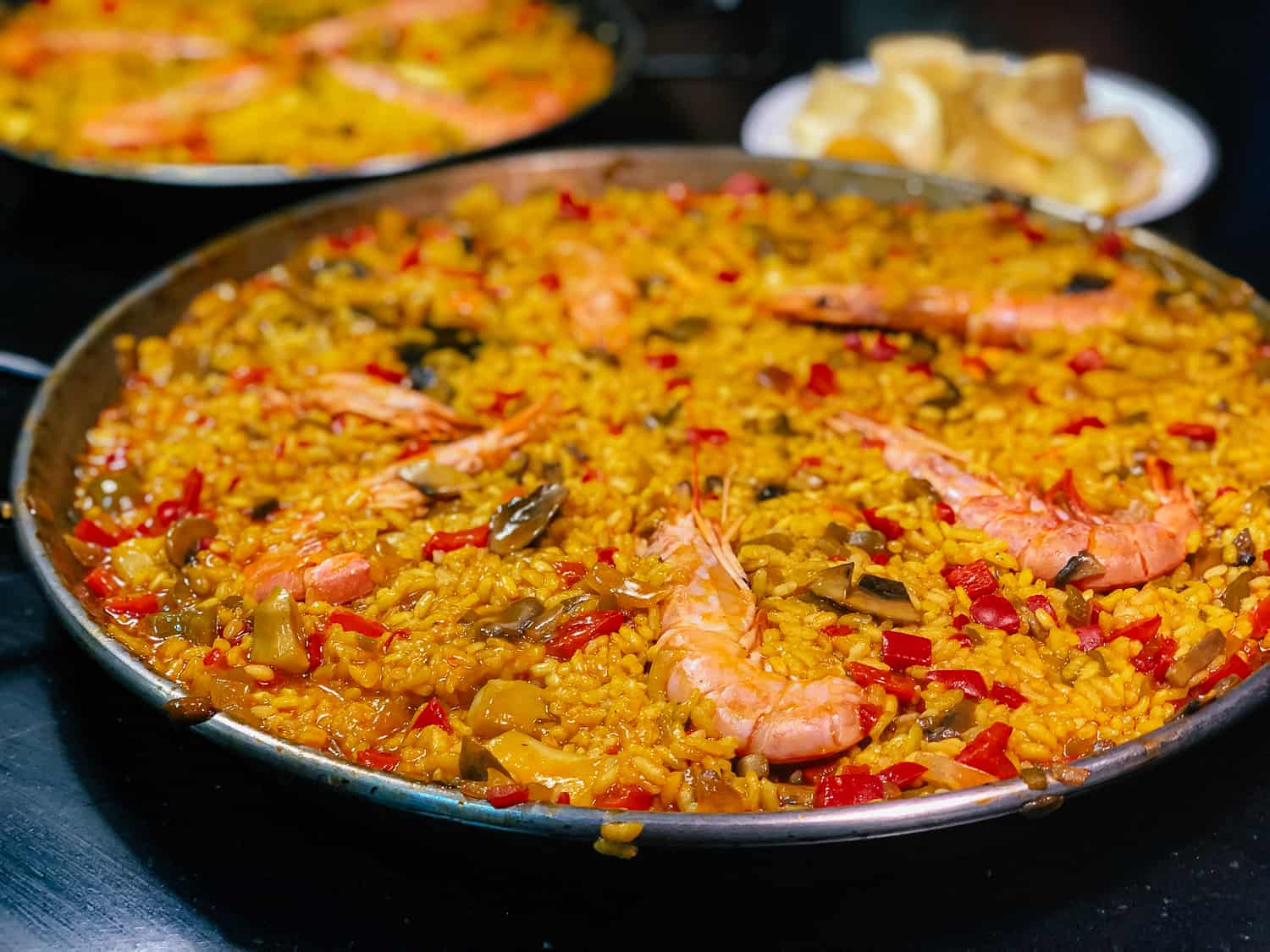 As soon as I started planning my weekend in Madrid, I knew I wanted to take a cooking class. I love to cook, but Spanish tapas are not a genre I have mastered at home, that's for sure! I signed myself and my friend up for a local cooking class through WithLocals, and it was an amazing decision. WithLocals is a travel experience portal that allows you to find and sign up for the most unique, local and authentic experiences in the city you're visiting.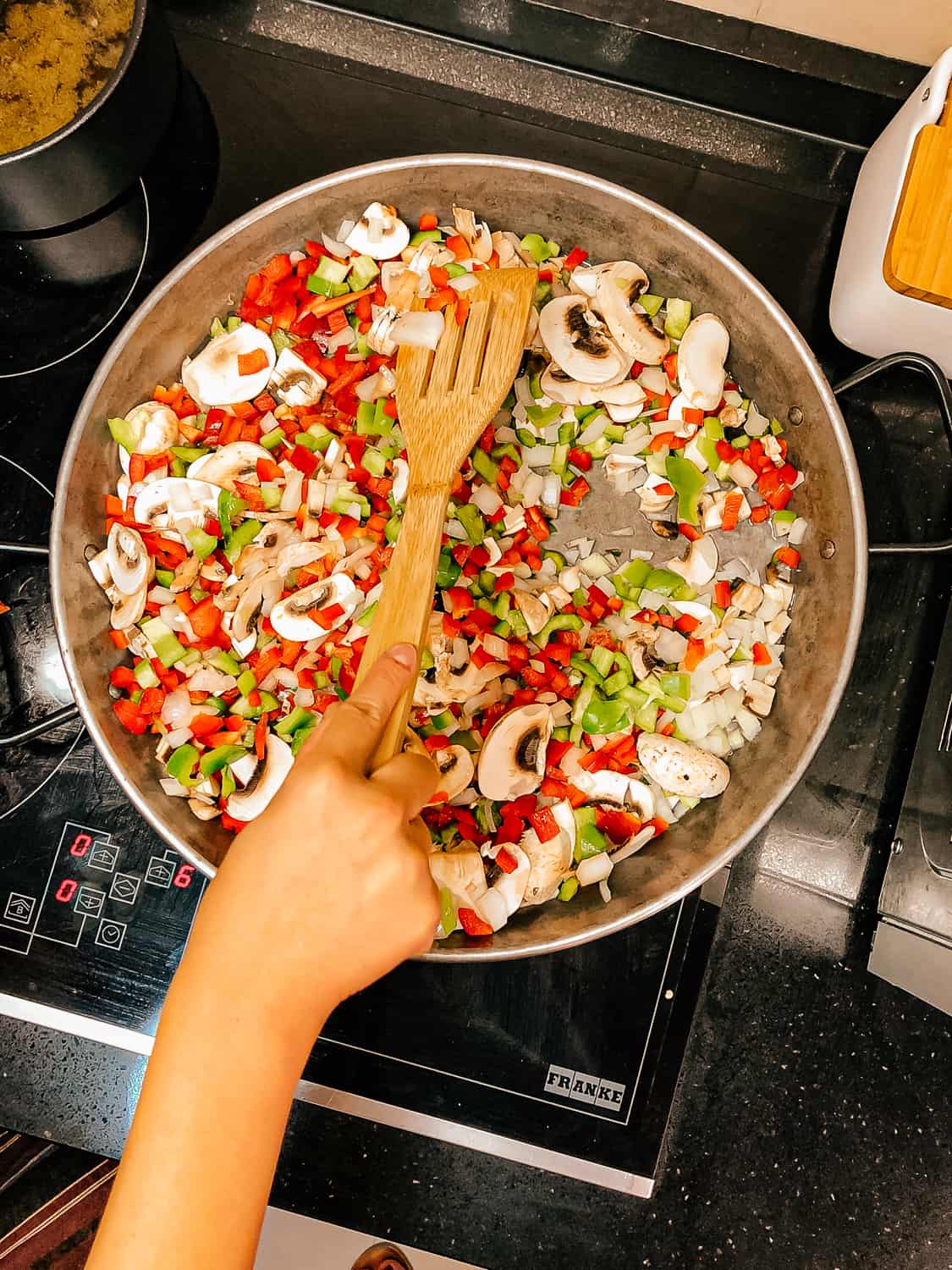 What I loved most about this Spanish cooking class was that it wasn't a traditional cooking school in a big commercial kitchen or event space. We were literally invited into Ana and Nacho's home to cook with them in their apartment kitchen! It felt way more like preparing a dinner party with local friends, as if we lived in Madrid. While if I'm being honest I can't say I really learned specific cooking techniques, I loved the intimate and personal nature of this class!
This pan of veggies soon turned into that gorgeous paella above! Not only did we make paella, we made a Spanish torta, gazpacho, sangria, and a custard dessert.
One of the best parts of the evening was Ana took us up to the Temple of Debod after dinner to watch the sunset – another one of the best things to do in Madrid. There's more ore on the Temple of Debod below, so keep reading!
See a flamenco show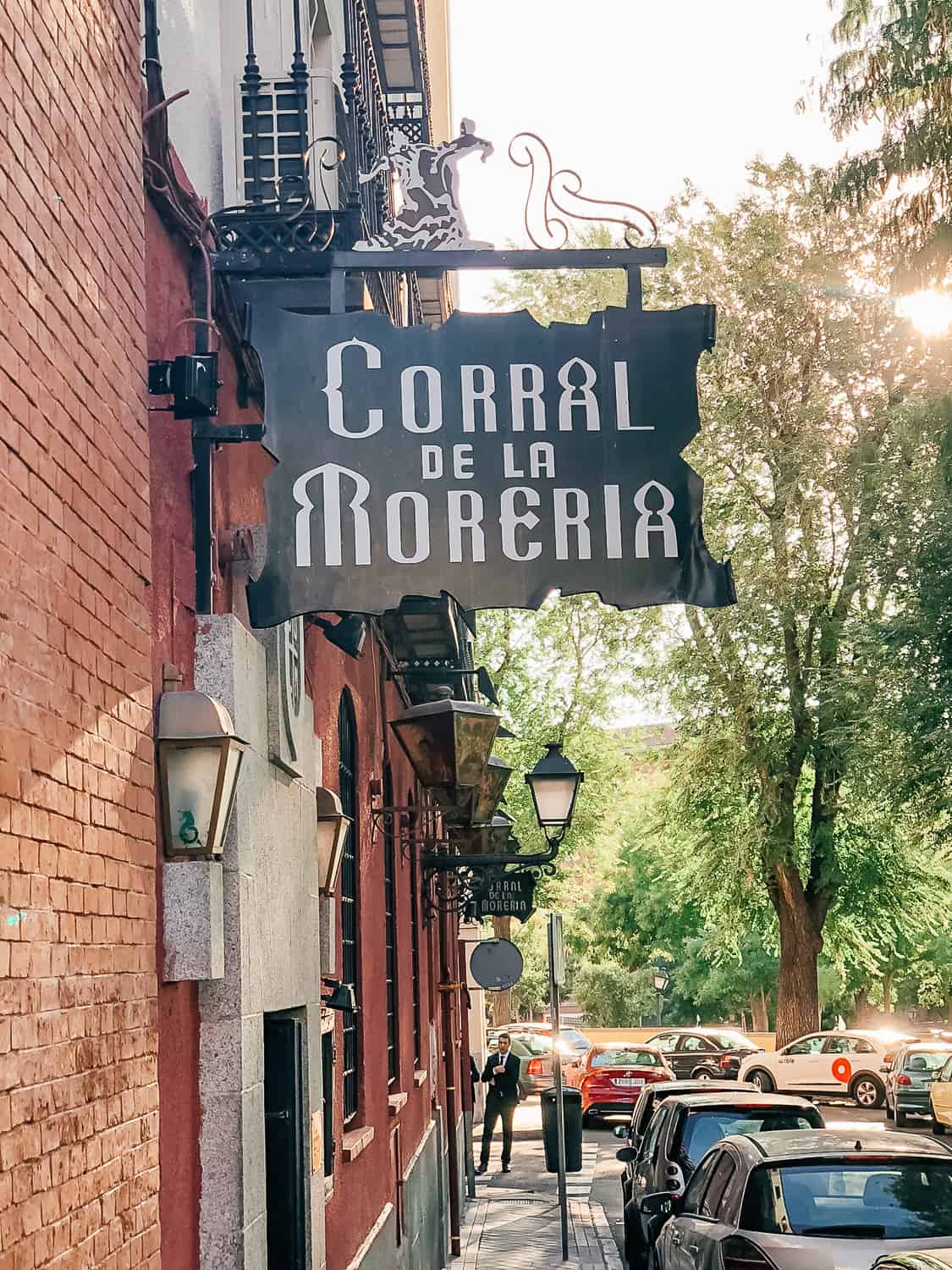 While the best-known areas in Spain for flamenco tend to be in Souther Spain (Andalusia), Madrid has many flamenco theaters (or tablaos as they are called) that attract famous performers from all over the country. Most theaters will offer ticket options that either include dinner or a drink with the show, and Corral de la Moreria is no exception.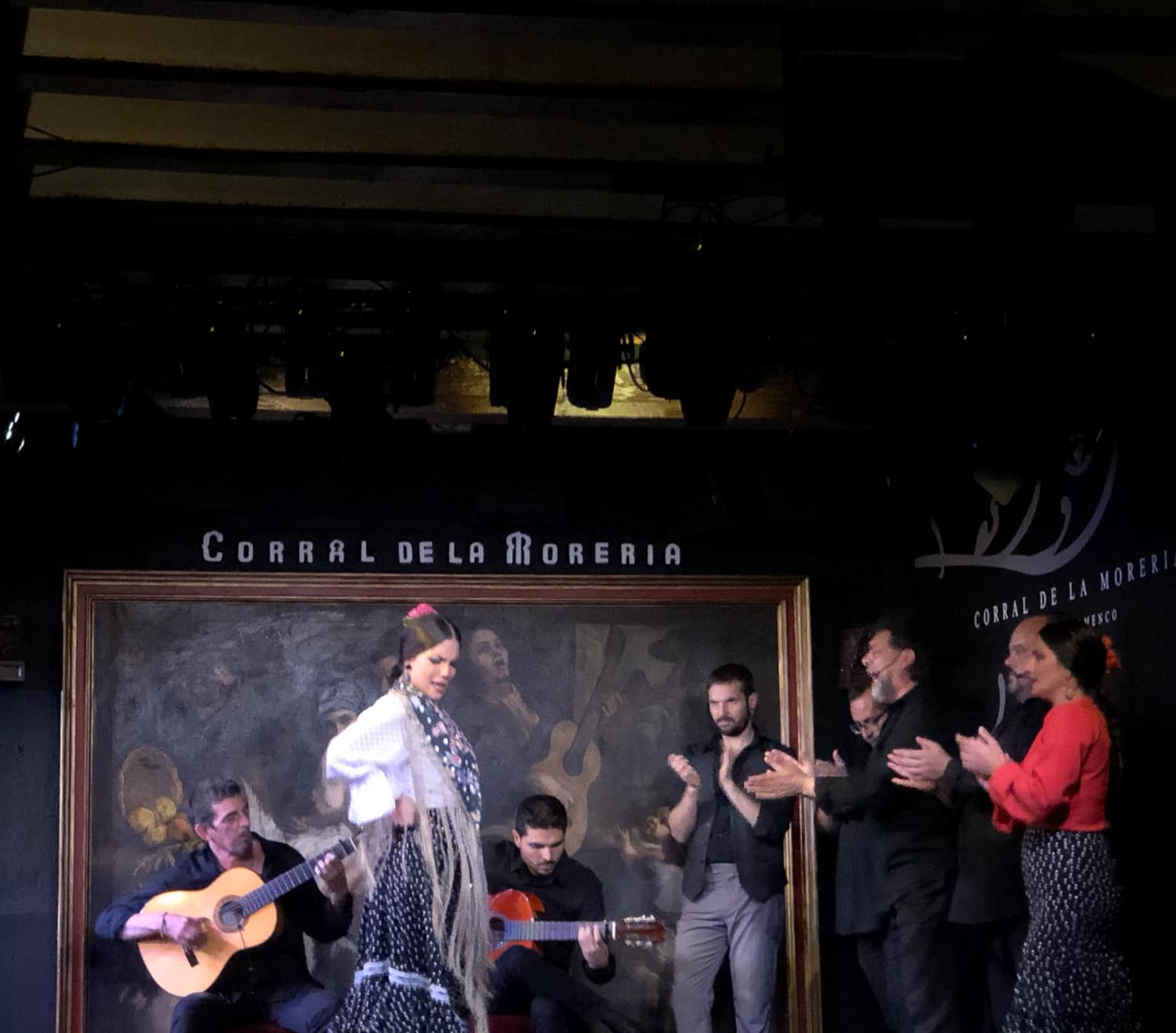 Widely considered to be the best flamenco theater in Madrid as well as the oldest, we enjoyed the three-course dinner option along with a rousing and lively flamenco show. I could not believe how fast the dancers' feet moved. It was completely mesmerizing!
Watch the sunset over the Temple of Debod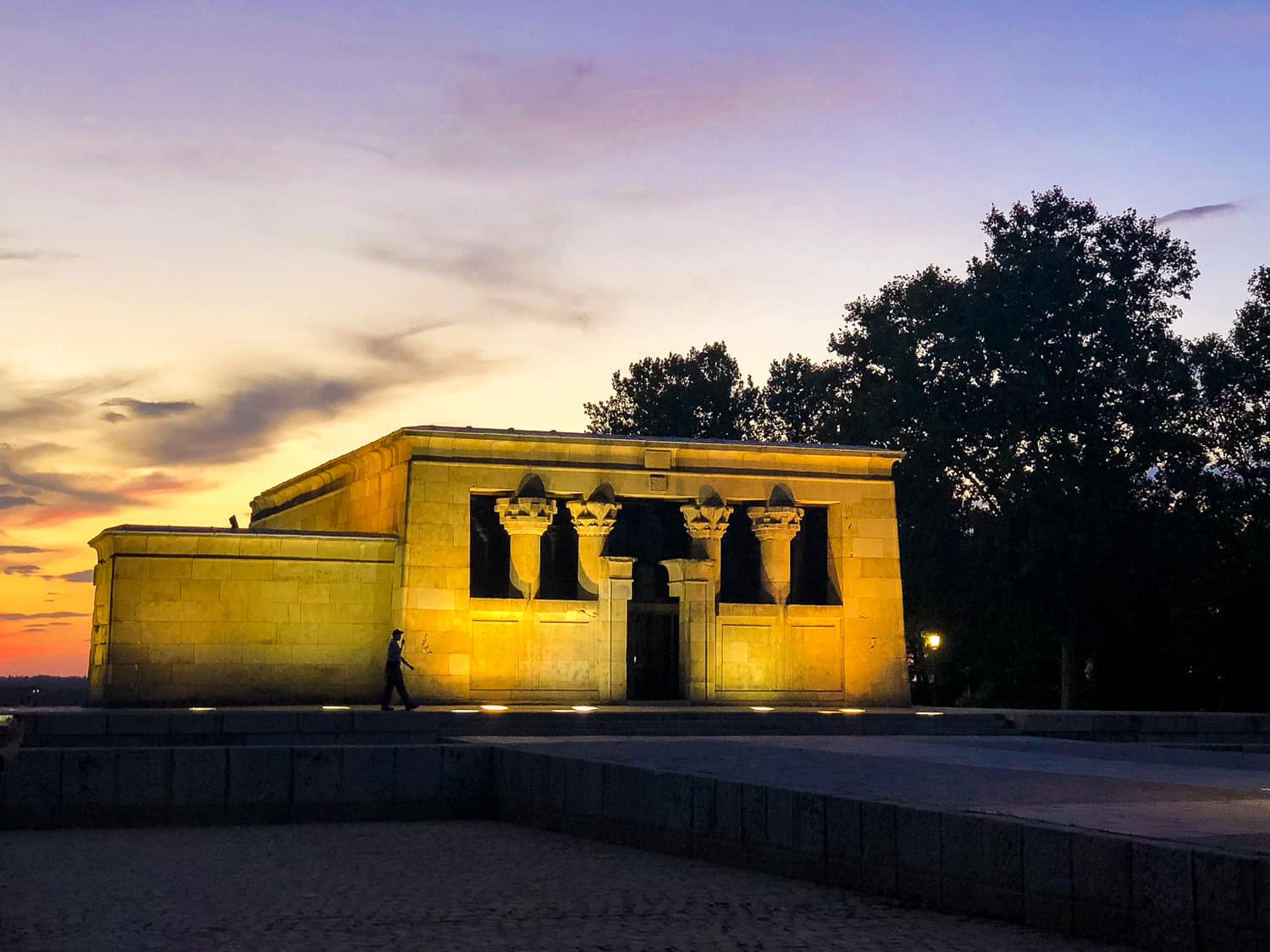 The Temple of Debod had not been on my radar of top things to see in Madrid when I was making our trip itinerary, and I am so glad that our cooking class hosts, Ana and Nachos, brought us up here to watch the sunset after our meal. The Temple of Debod is an ancient Egyptian temple that was deconstructed and rebuilt in the center of Madrid. It's located in the Parque del Oeste, up a short hill (note: there are stairs and a mild climb, it's not strenuous but not ideal for those who have mobility issues). Look at how gorgeous this temple is all lit up, with the fiery sunset in the background. The views of Madrid from this park, and the site of the temple, are just spectacular.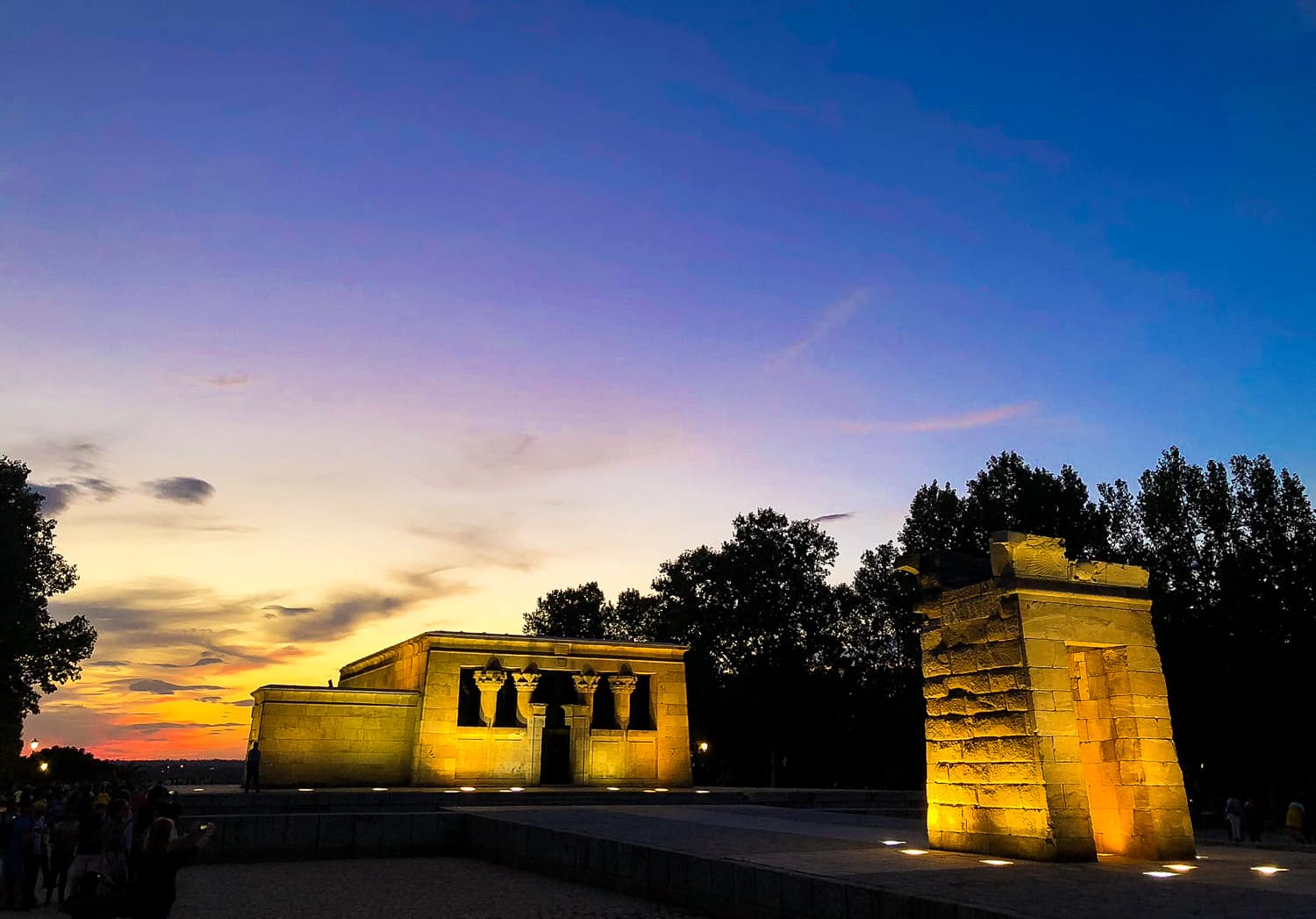 Create your own picnic at the market
Mercado de San Miguel is arguably the most famous of Madrid's many markets, and is one of the best for assembling your own picnic of tapas for lunch. I rarely stop for a leisurely sit down lunch when I'm visiting a city, preferring instead to pop into markets or local cafes that feel like a sightseeing visit and lunch in one. Mercado de San Miguel definitely checks that box – the people-watching, hustle and bustle, ambiance and excellent food makes this market a must-visit during any weekend in Madrid.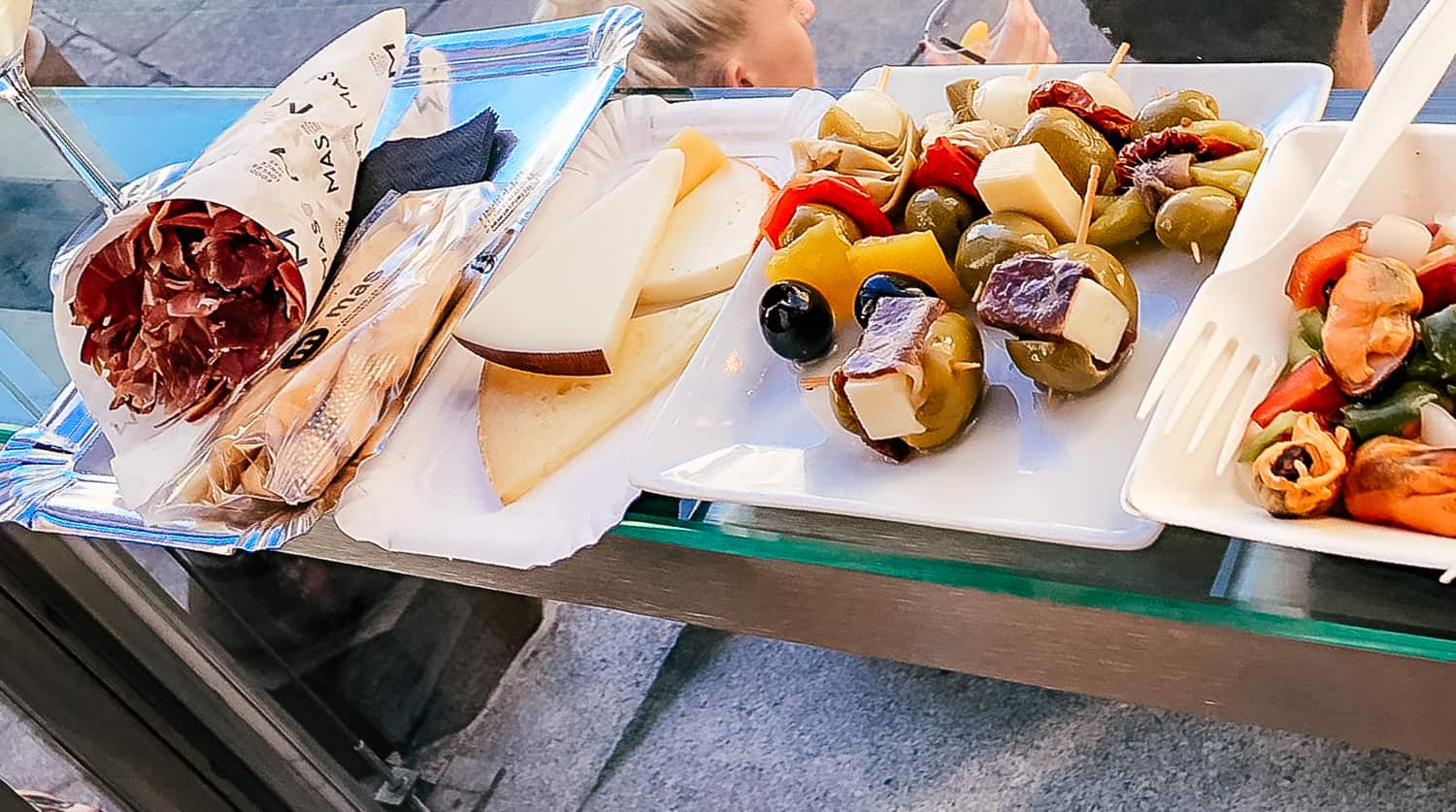 My friend and I popped in just before the lunch rush around 11:00 AM – keep in mind it gets very busy so plan your time accordingly – and started by taking a quick spin around every aisle to assess the stalls. Then we dispersed to collect a variety of tapas including Spanish cheeses and charcuterie, olives, mussels and of course, wine. We found a few chairs along a narrow counter by the window and tucked into our feast!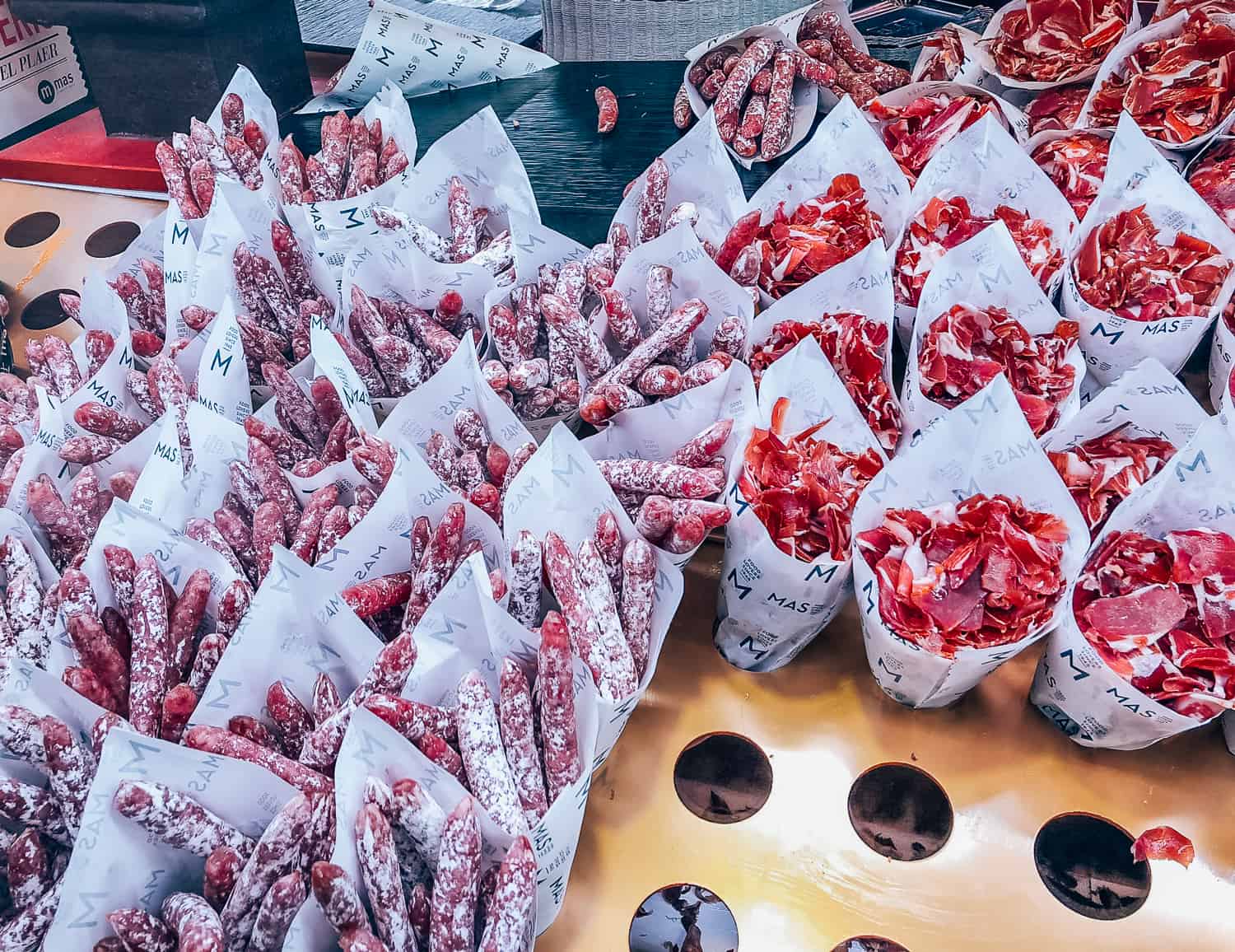 DIY your own bar and tapas crawl in La Latina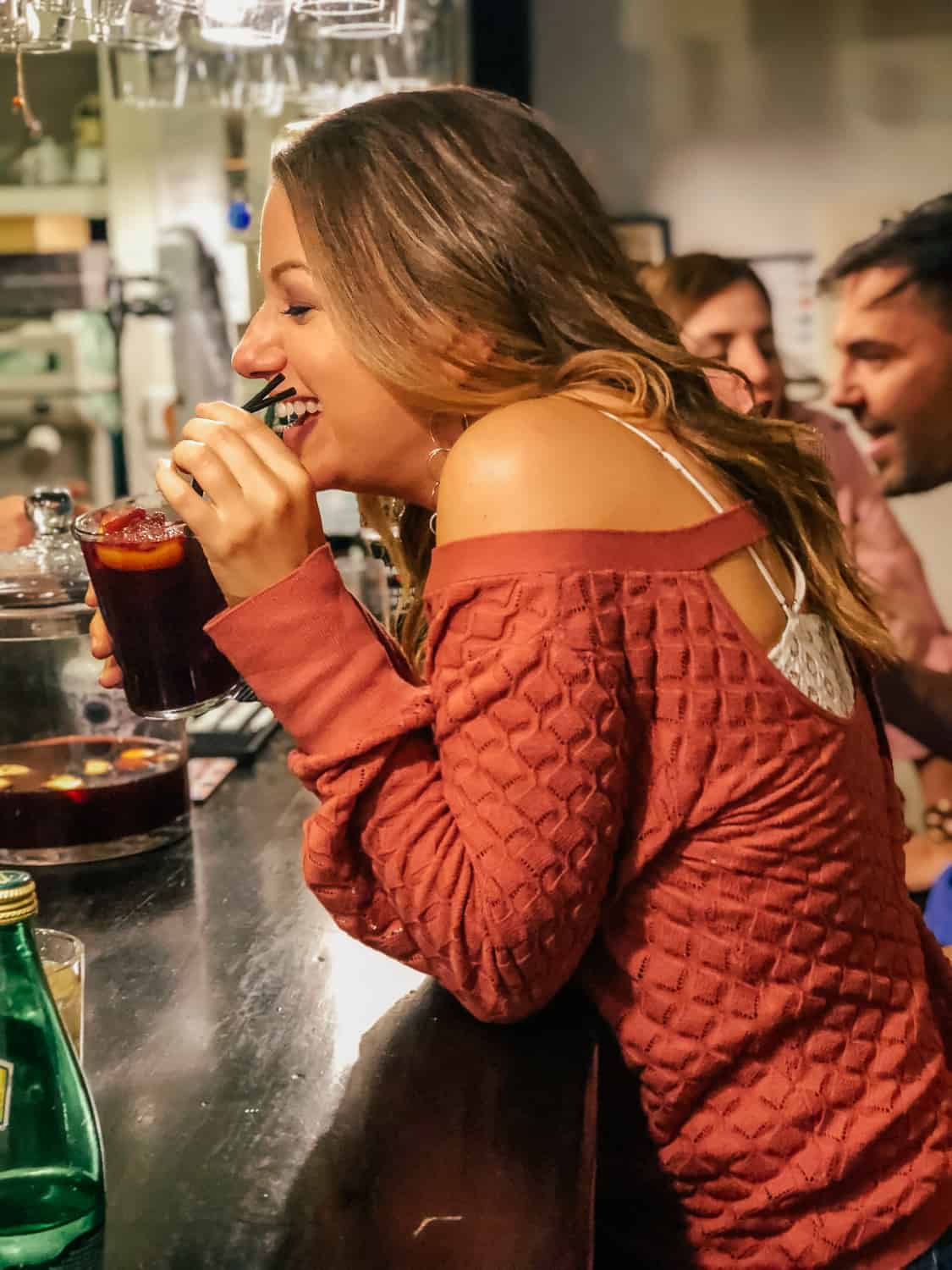 Sure you could sign up for a bar crawl with a bunch of rowdy strangers, or you could follow the La Latina neighborhood bar and tapas crawl I put together just for you! (Ok, for myself and my friend in Madrid, but you get all the benefits and none of the planning or small talk with strangers!).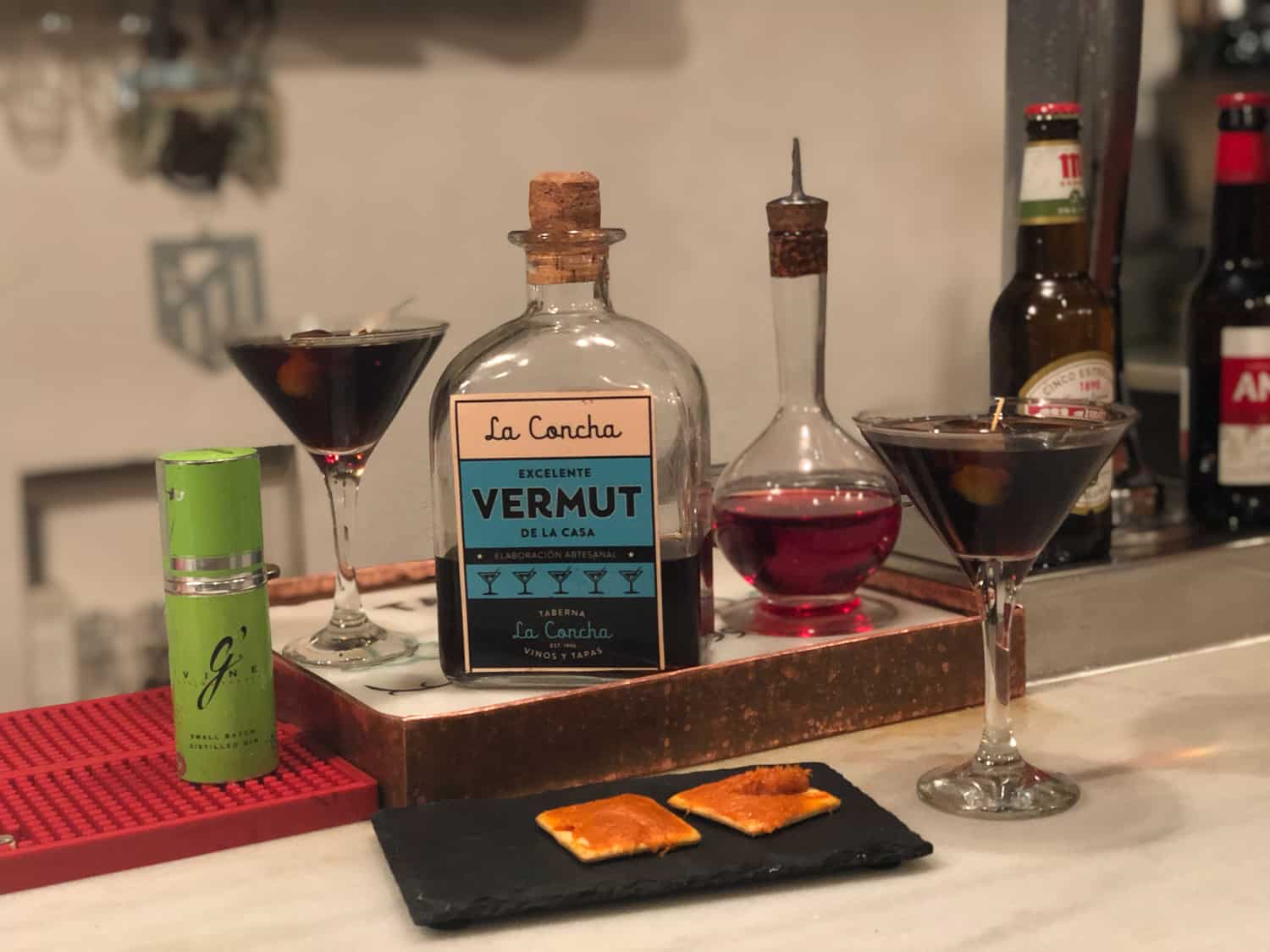 La Latina is one of Madrid's oldest neighborhoods, full of charming bars and restaurants with patrons that spill over into the streets. It reminded me a bit of the Latin Quarter in Paris.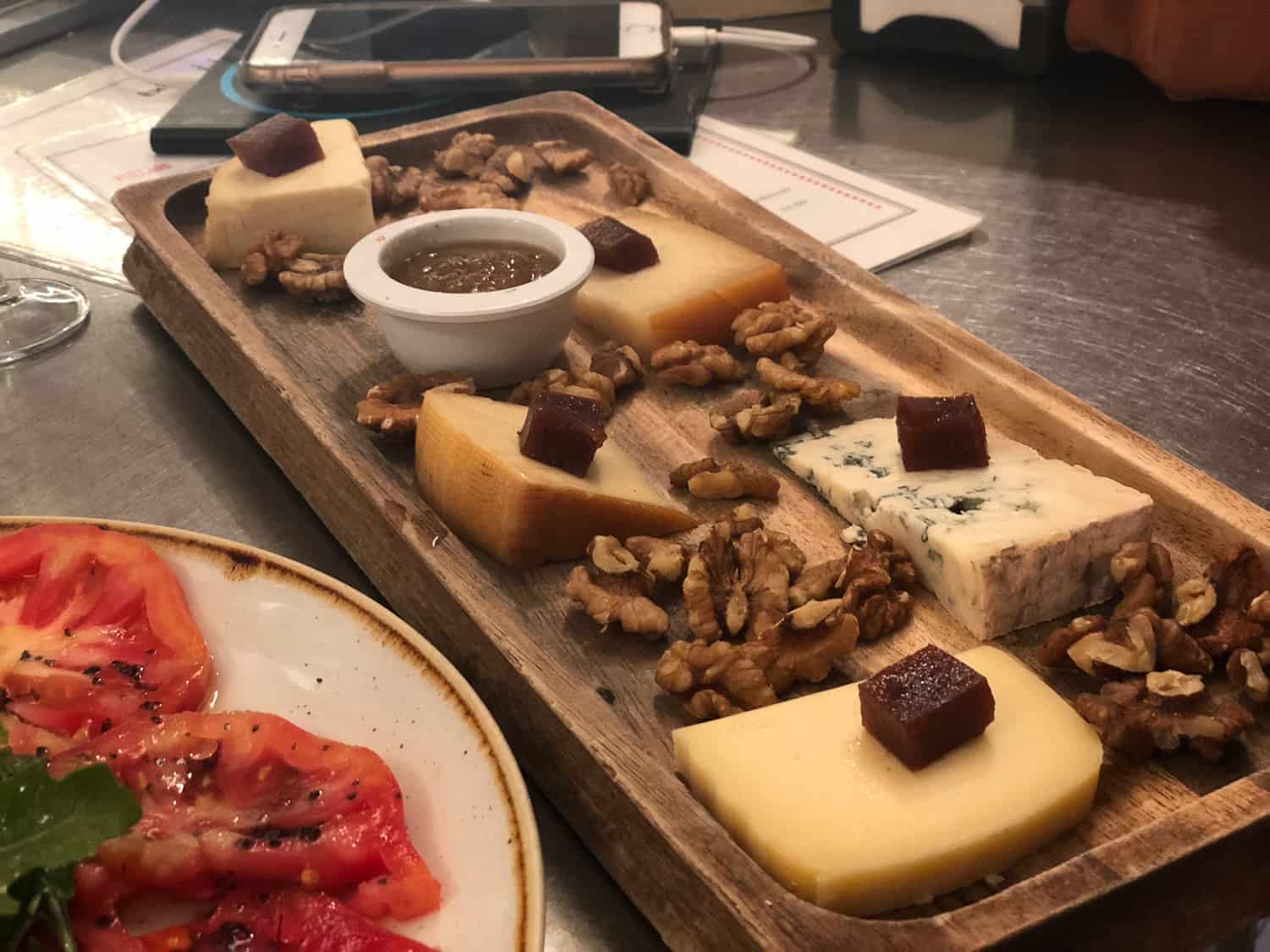 La Latina is one of the best neighborhoods to go out in Madrid, so don't miss out on spending an evening bar-hopping here! We went to the following bar and tapas restaurants, in this order: Casa Lucio , Botin, Casa Victor and La Concha. We also visited the now-permanently closed Txirimiri.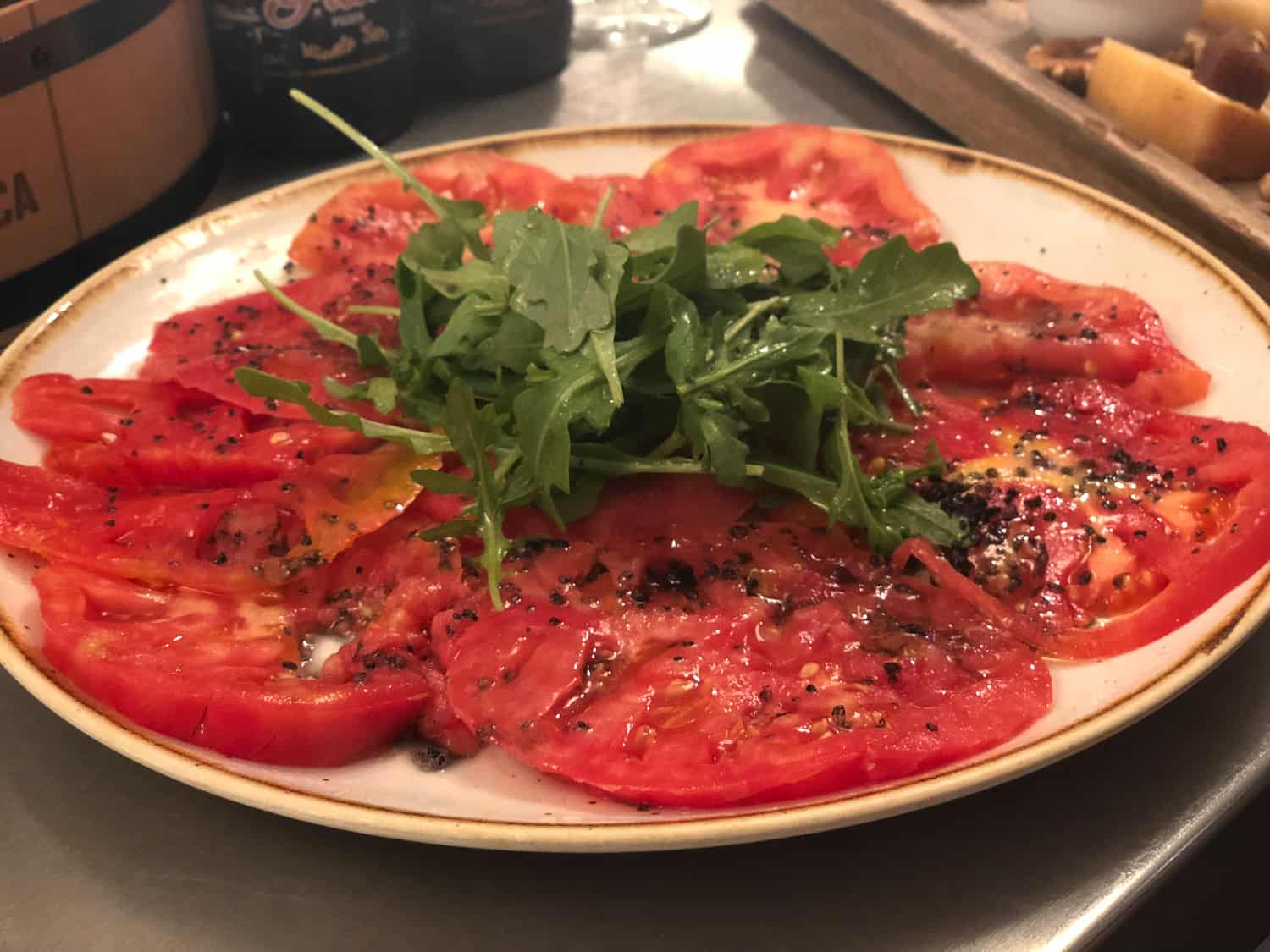 Visit the Prado museum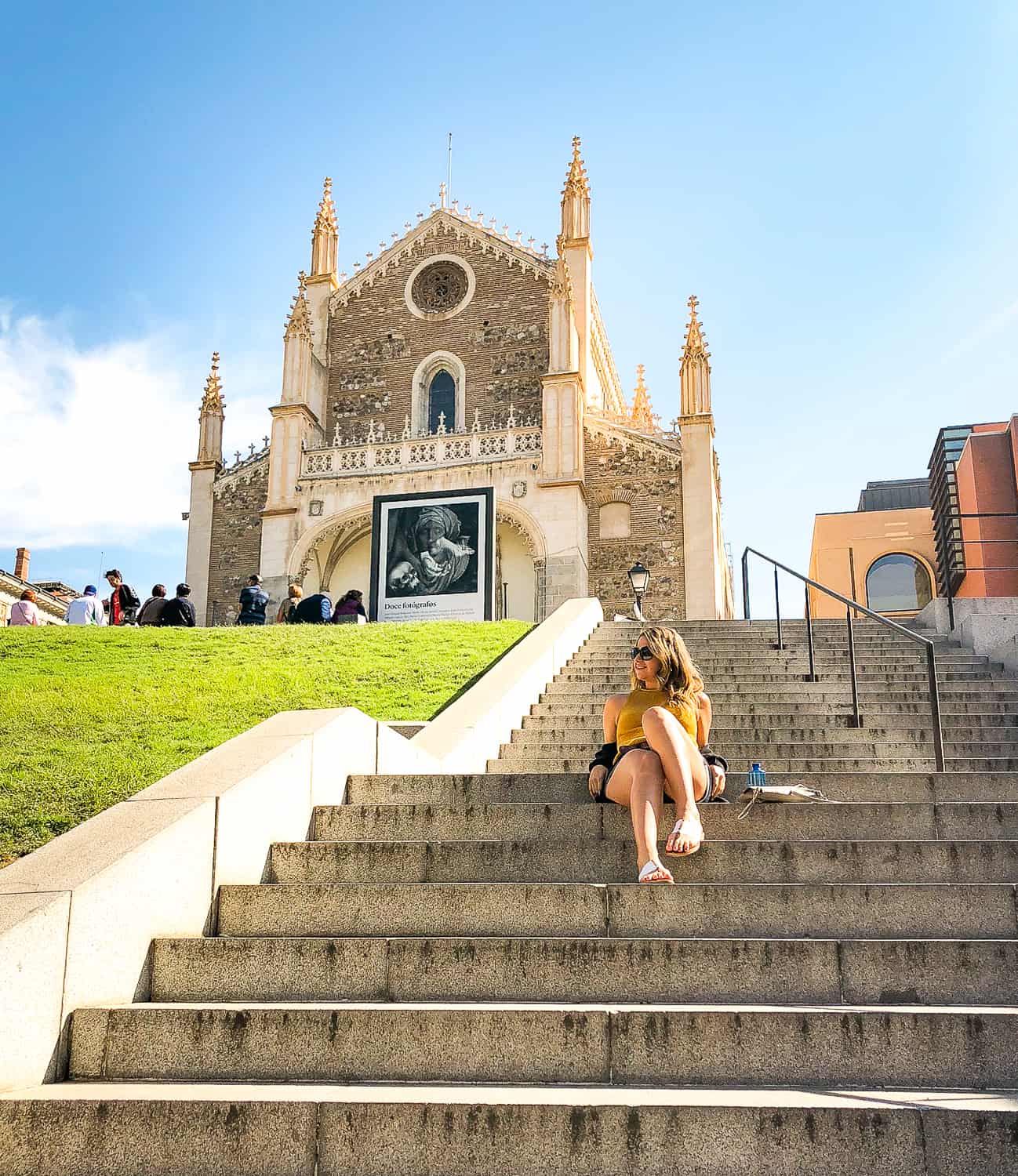 What weekend in Madrid would be complete without a visit to Madrid's most famous museum, the Prado? I suggest going first thing in the morning, to beat the crowds, and purchase your tickets online in advance. If you have limited time, and are wondering what to see at the Prado, the most famous paintings worth visiting in the museum are Diego Velázquez' Las Meninas, Peter Paul Rubens' Adoration of the Magi, Caravaggio's David and Goliath, Hieronimous Bosch's Garden of Earthly Delights, and Francisco Goya's two paintings The Second (and Third) of May 1808. My personal favorite? The Garden of Earthly Delights is absolutely mesmerizing.
But also visit the Reina Sofia museum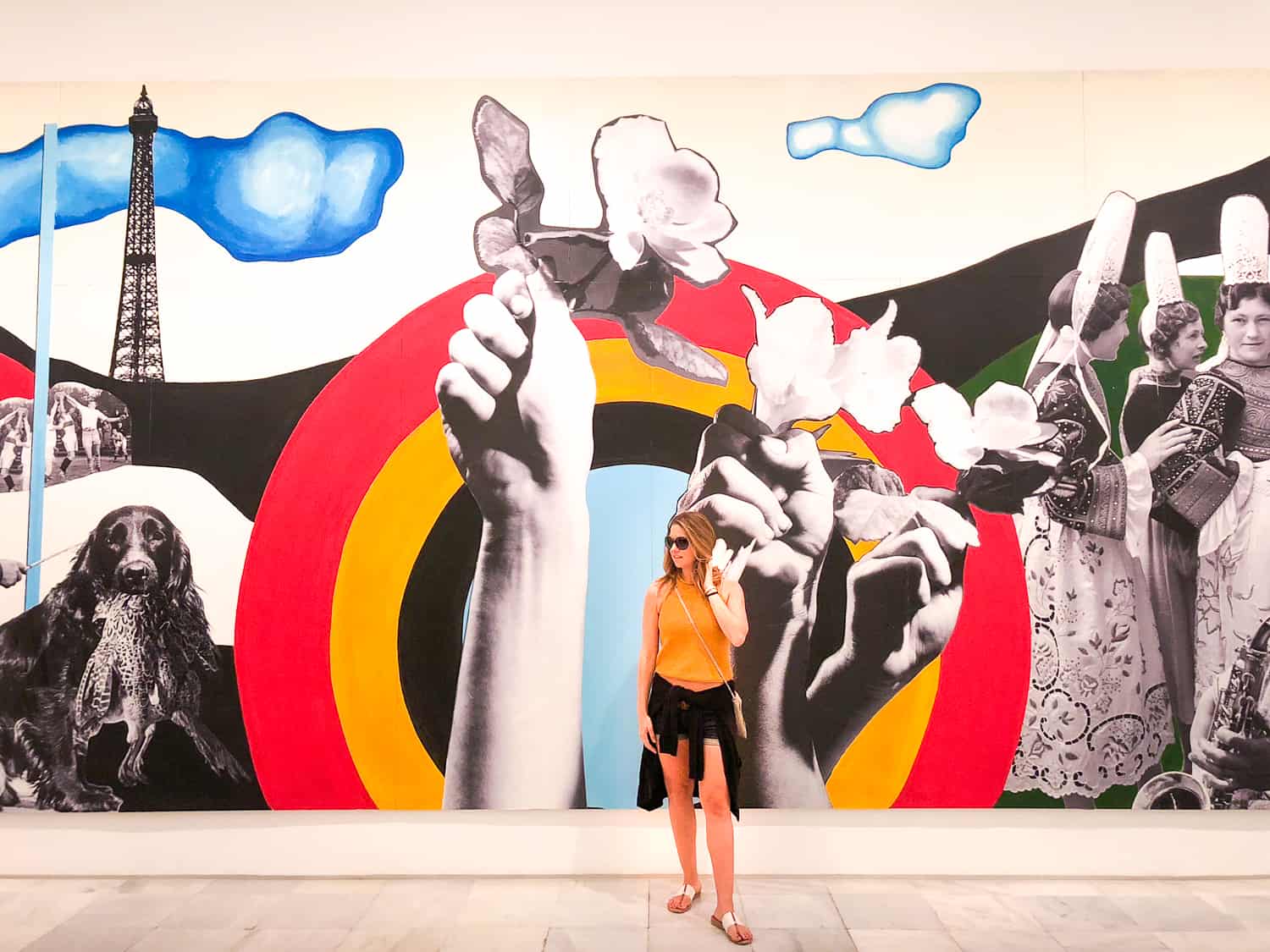 Most visitors to Madrid will prioritize visiting the Prado, because it's the most famous, but it's absolutely worth making time to also visit the Reina Sofia museum, which features modern and contemporary art including masterpieces by Picasso and Dali. Not to mention, the architecture of the building is unique and gorgeous. The most famous painting to see at the Reina Sofia is Picasso's Guernica but everything in this museum is special, down to the glass elevators that feel like a work of art.
Take a day trip to Toledo
There are many day trips that you can take from Madrid if you have the time, but one of the most popular and easiest is definitely a day trip to Toledo. Toledoa is approximately half an hour from Madrid by train, making it a fast and easy day trip – or even a half-day trip – from Madrid.
In Toledo, wander around the medieval streets of the Old Town and the Jewish Quarter, visit the Alcazar de Toledo, the Cathedral of Toledo, the El Greco museum, the museum of the Army (also called the military museum) and admire the views along on the edges of town and walking along the Tagus river.
Visit the Royal Palace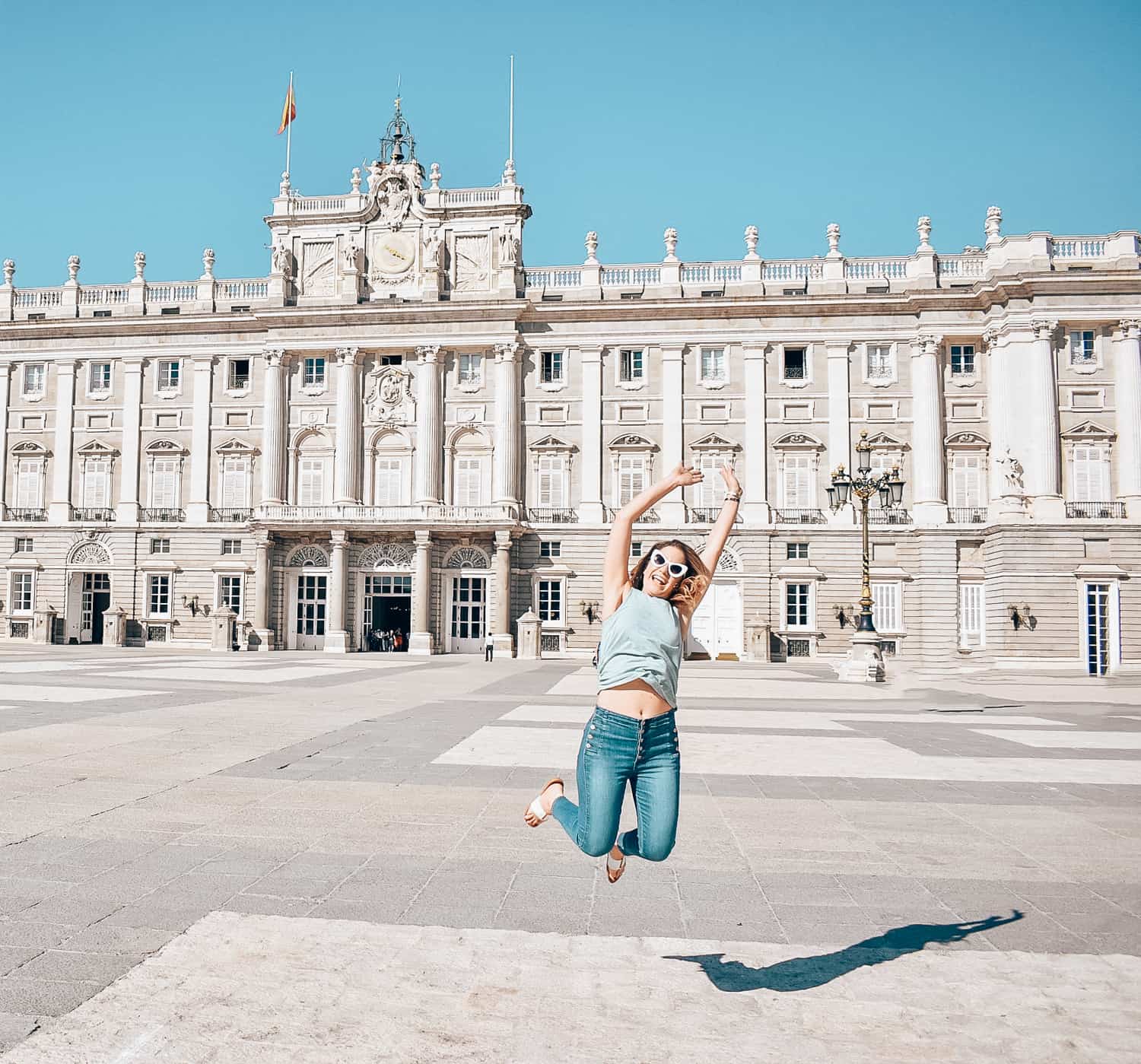 The Royal Palace of Madrid is one of the top attractions in the city, and should definitely be top of your list (it was our first stop when we arrived in Madrid!) to visit. The Royal Palace has beautiful, expansive courtyards, ornate gilded interiors to admire and, my personal favorite part, lush gardens to wander through.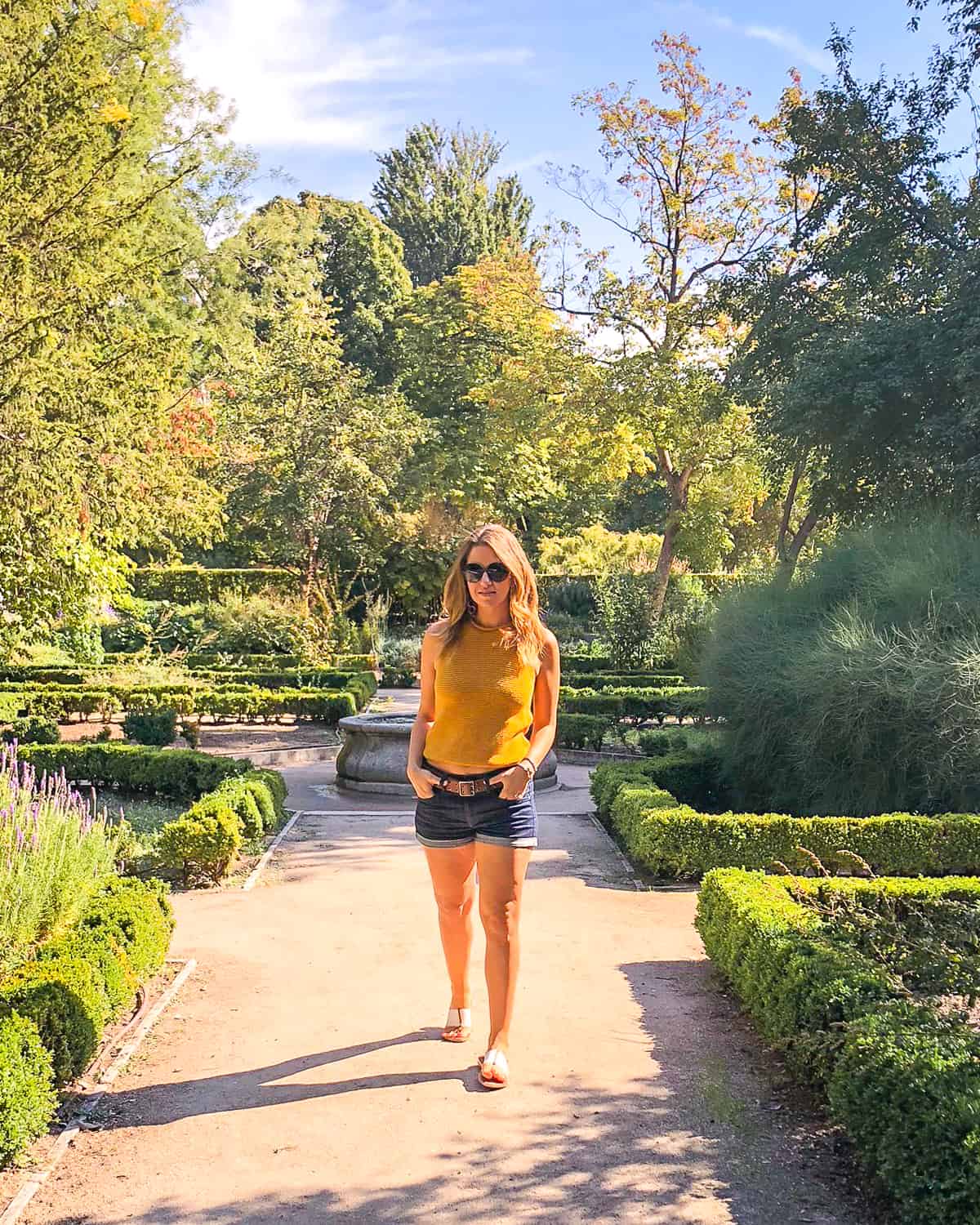 After walking through the palace admiring the art and architecture, we walked through the Jardins de Sabatini. While the palace has two gardens, we enjoyed the smaller and more modern Sabatini gardens as opposed to the Jardins del Campo del Moro.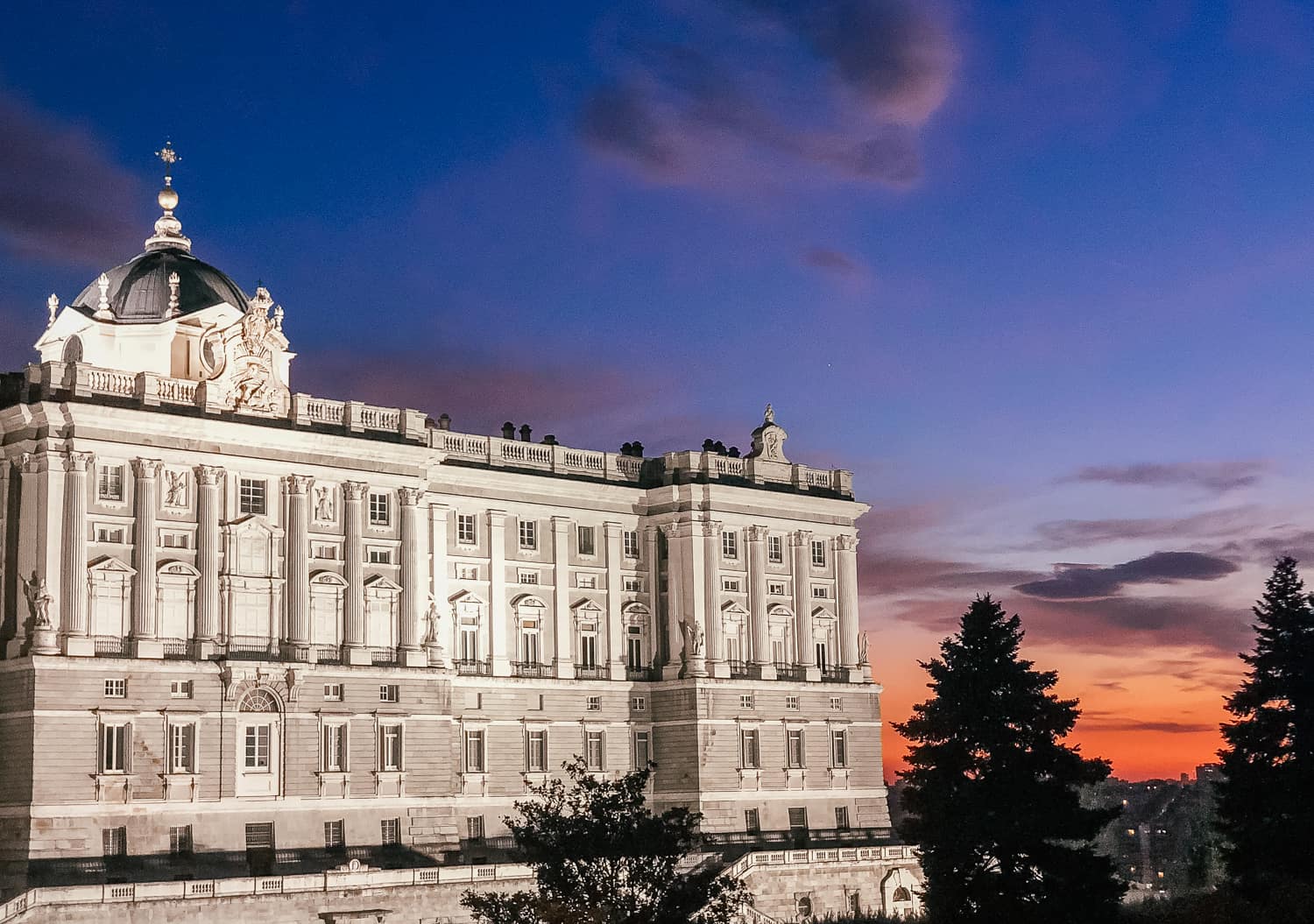 Visit the Crystal Palace in El Retiro Park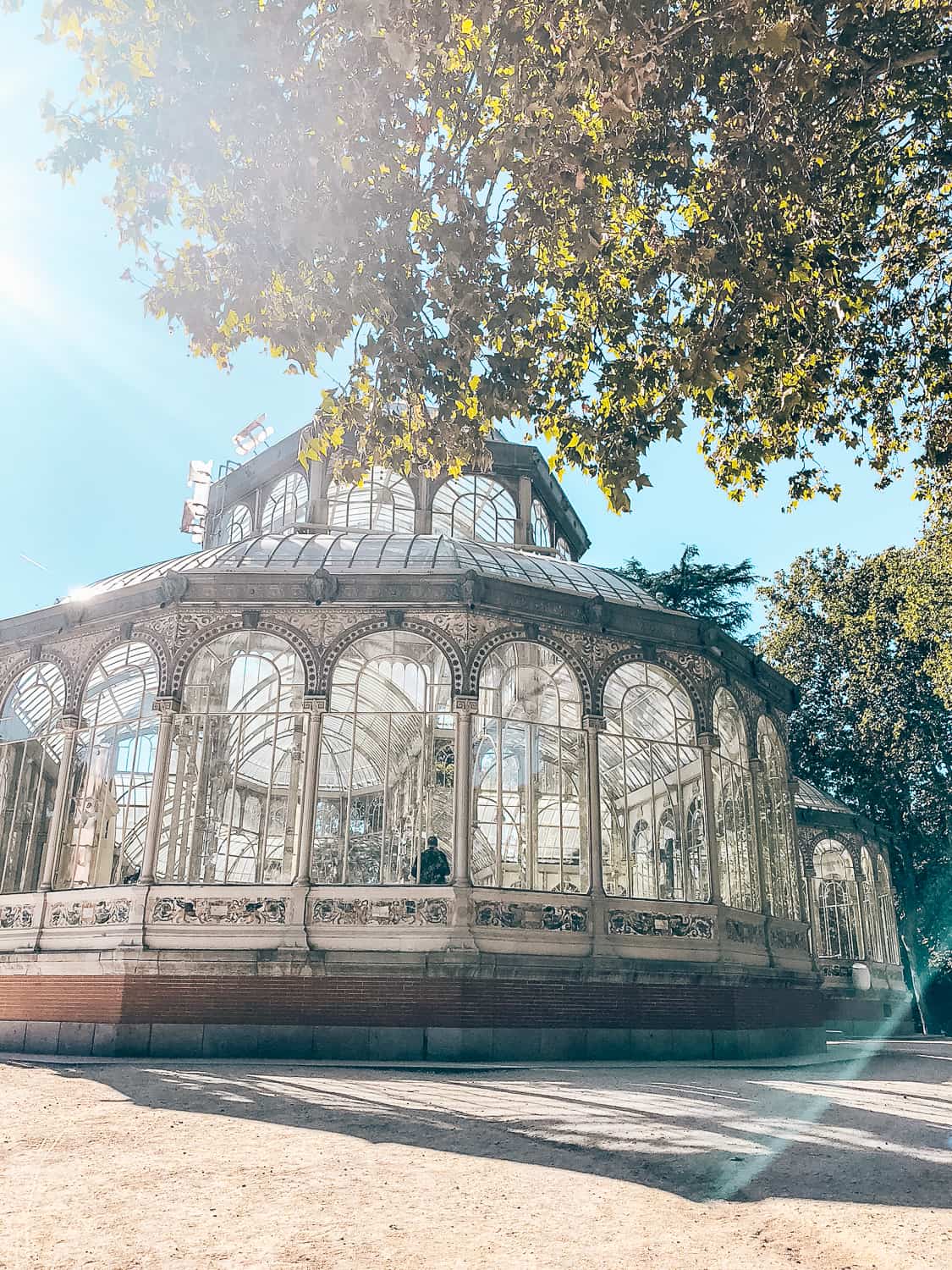 The Crystal Palace in El Retiro park is definitely one of the most Instagrammable, most popular tourist attractions in Madrid – but it's still worth going! It's an especially great way to start an early morning in Madrid. Pick up a coffee at a local cafe, and wander around El Retiro park, surrounded by over 15,000 trees across approximately 300 acres. Make your way through the park to the Crystal Palace and admire the amazing architecture as the glass glistens in the sun. If you're feeling extra active, rent a rowboat and take a twirl around the large man-made lake, or Estanque, in the park too.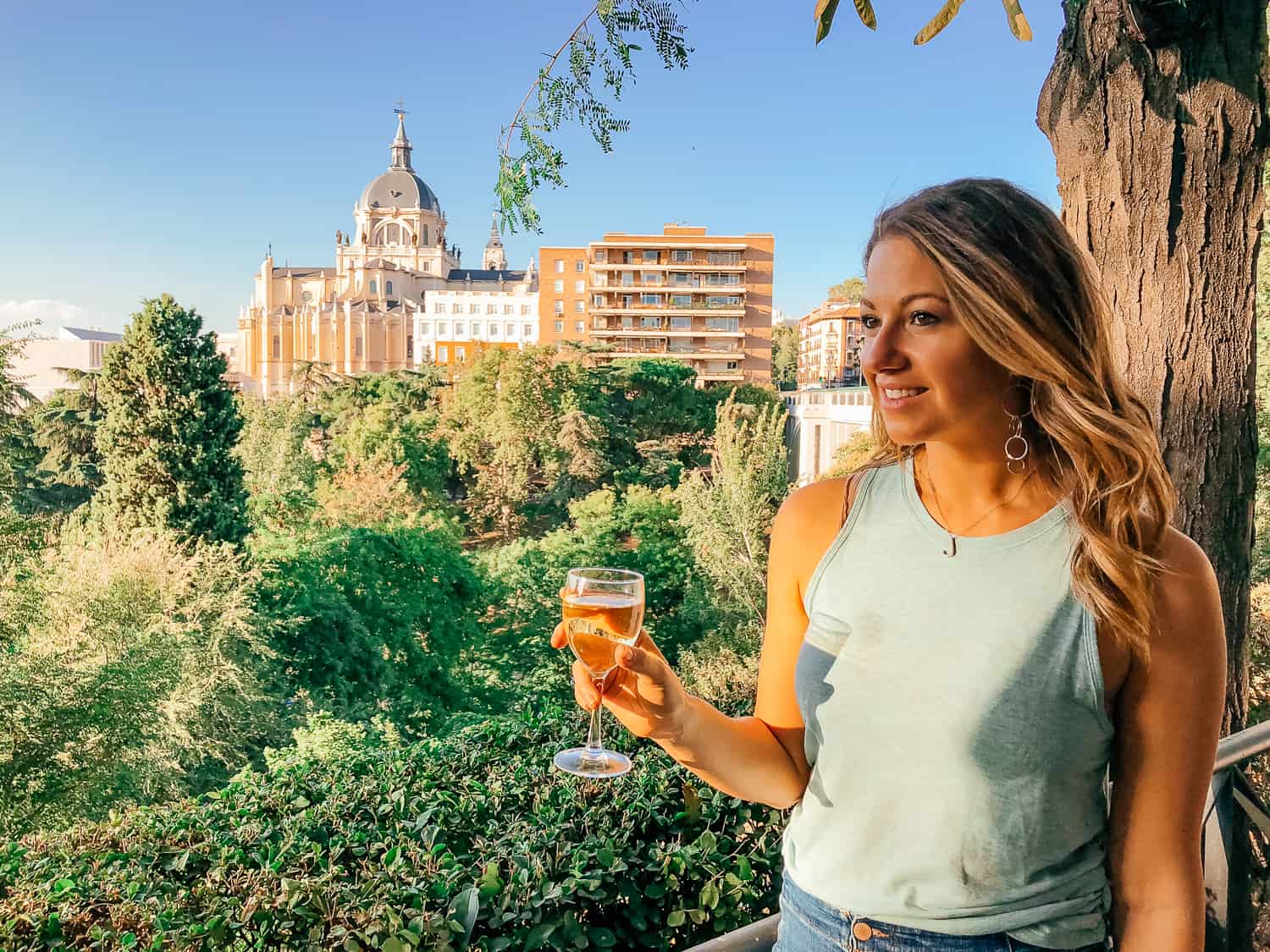 There you have it! The top things to do when spending a weekend in Madrid! I was so pleasantly surprised at how much I loved Madrid, I hope you will be too. If you've been to Madrid before, or if you follow this guide, I'd love to hear about it in the comments!